Click here to get this post in PDF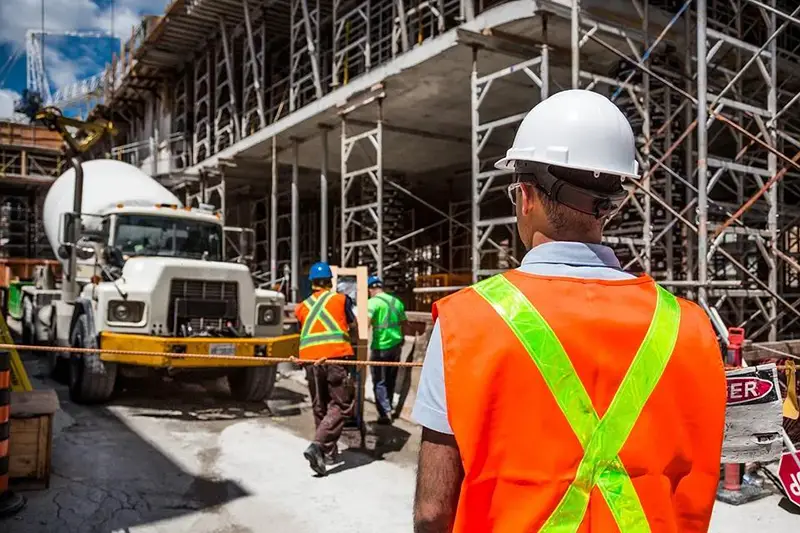 One in five workplace accidents that take place in the United States are construction accidents. 
Lack of protection for construction workers, tripping hazards, unsafe equipment and property conditions are some of the common causes of these accidents. They are traumatic for both the injured worker and his family. 
Serious accidents which result in severe injuries come with a lot of consequences like expensive medical bills, emotional distress and lost wages. 
Given below are the steps you should take after a construction site accident.
1. Seek Medical Attention
If you get injured at the construction site, make sure you seek medical attention immediately.
Don't avoid this step even if you think your injuries are minor. Minor injuries can turn into serious ones in a few days and if you fail to report them on time, you can hurt your workers' compensation claim. 
If you have sustained serious injuries, don't move from the injured site. Wait till someone comes to help you.
2. Alert Your Employer
After receiving medical attention, it is very important that you alert your employer of the accident. 
The faster you report your accident, the faster your worker's compensation claim will be processed.
There are many states which require you to report your accident within a certain period of time. 
3. Gather Evidence
Proper evidence of the accident will strengthen your chances of getting your worker's compensation claim approved. It will also be helpful if your case has to be heard in court.
If you are not too injured to move around, take pictures of the specific place you were injured including anything which contributed to your injury. You should also take pics of your injury.
If someone has witnessed you getting injured, ask them to submit a written report of what they witnessed. If they are cooperative, you can try and get their contact information as well.
Make sure you keep all your medical records safely in case you have to provide them for inspection.
4. Consult A Lawyer
In case of serious injuries, it is highly recommended you consult an experienced construction accident attorney. If you have suffered a construction site injury, you might be eligible to file the following claims,
Worker's compensation claim – Employees will receive worker's compensation insurance provided by the employer's insurance company. This will cover medical expenses and lost wages.
Personal injury claim – If a third party has been directly involved or contributed to your accident, you might be able to file a personal injury lawsuit.
A construction accident attorney will help you with the above claims and make sure you receive the full compensation you are entitled to.
5. File A Worker's Compensation Claim
Many states make it compulsory for construction workers to cover their employees with worker's compensation insurance. Please read blog for more information if you are injured on someone else's property. And find out what your options are and how you can perform them. 
Make sure you file your worker's compensation claim to the worker's compensation board in the stipulated time period. The time period varies in different states so make sure you file it before the deadline, or your benefits can be terminated.
It is recommended you hire a lawyer who will help you file the claim properly and within the deadline.
6. Report To OSHA (Occupational Safety And Health Administration)
Severe construction accidents which result in death, hospitalization, amputation or loss of an eye must be reported to OSHA within 8 hours. 
You should report to the agency directly through a phone call or through their official website.
7. File An Appeal If Necessary
If your worker's compensation claim gets denied, you won't receive any medical expenses and other benefits. 
In this case, you can talk to your lawyer and go through with appealing your claim. Your lawyer will make sure all the requirements for filing the appeal are met including the time restrictions.
Conclusion
If you have been involved in a construction site accident, don't hesitate to get the help of a professional who can help you through this difficult situation. If any safety rules have been violated, an attorney can help you collect evidence for the violations.
You may also like: Why is safety clothing important in the workplace?