Click here to get this post in PDF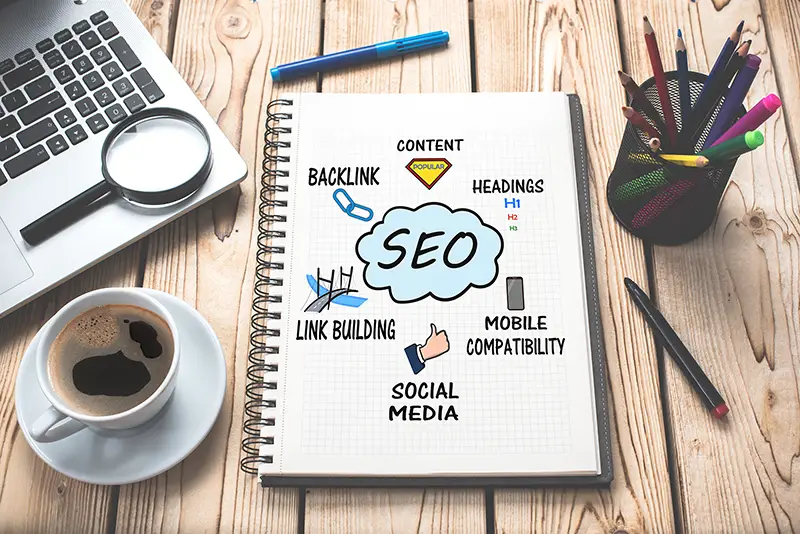 Small business owners know that the internet is an invaluable tool for reaching their customers. With more than two-thirds of Americans turning to search engines like Google, Yahoo, and Bing in order to find products and services they need or want, it's clear that SEO can be a powerful marketing strategy for small businesses.
In this article, we'll explore 5 benefits of DIY SEO for small business owners – read on!
More Website Visits and Sales
An SEO campaign can increase traffic to your website, which will lead to more sales.
A well-executed strategy for boosting organic search engine rankings has the potential to drive significant traffic and conversions from search engines like Google.
You'll also be fostering customer loyalty with every visit to your site- a loyal visitor will return again and again for the content he wants or needs.
Better Brand Visibility
By doing SEO, you'll have a better chance of being found on search engines like Google.
If your site is well ranked for the keywords and phrases that your target market uses to find businesses in their area or niche, then more potential customers will be able to find and connect with you online.
When people are typing in "dog walker" or any other search term in a search engine, your site can be one of the results.
Writing an SEO-optimized article about the benefits of dog walking services for your business will help to get you at the top of Google searches and portray you as an authority in your industry!
Better Conversion Rate
SEO is important for conversion rates as well. 
There are a number of customer journeys when someone searches in Google. In most cases, they are researching information on the company or industry; comparing multiple vendors; or have already decided on what they want to buy and have their wallet out and are ready to purchase.
Keyword research can help you identify commercial intent keywords that will yield higher conversion rates as those are keywords that are typed in by people who are ready to buy!
More Targeted Visitors
The first benefit of SEO is that it allows you to reach a more targeted audience.
By using keywords and phrases in your content, you can attract those who are most likely interested in what you're providing.
Targeting the right audience leads to higher conversion rates (as mentioned before) because people will be clicking on search results they know will provide them with exactly what they're looking for.
Targeting the wrong audience will lead to higher bounce rates because people are clicking on search results that aren't relevant to what they were searching for, which means it's less likely that there'll be a conversion.
If you operate a small business that only serves a city or an area, you will also be able to rank in Google for the areas of your location to get local customers.
Conclusion:
Now you see the benefits of seo and how it can really help your business, so why not get started?
The internet is filled with articles on SEO and there are several SEO companies like Slothio, who offer free guidance on how to do it yourself if you are tight on budget.
SEO will give you a competitive edge over other businesses that don't employ this strategy because they are missing out on potential customers.
You may also like: Why Invest in SEO for Your Business?
Image source: Shutterstock.com