Click here to get this post in PDF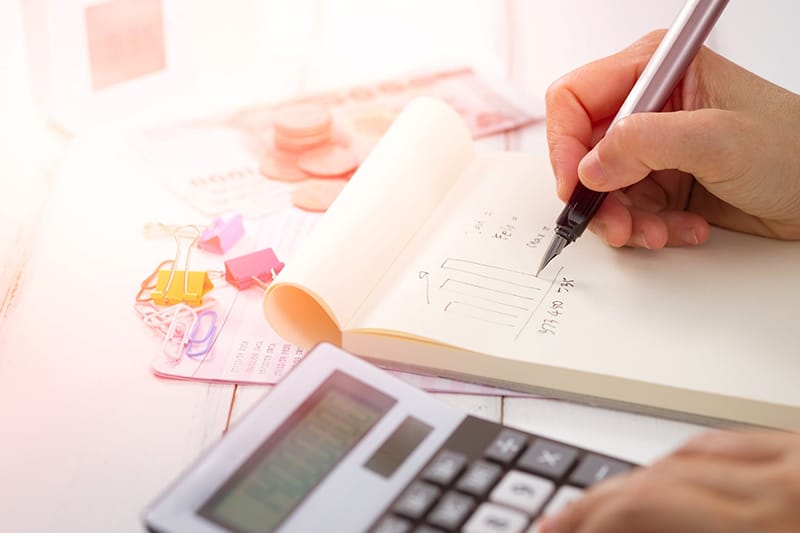 Running a business is not what it used to be in the age before technology. This is especially the case when we take into account the internet and all the ways it has changed the various industries. Nowadays, new businesses are springing up every day and the competition is fierce. That is why running a business is not as easy as it once used to be. If you are a startup or a small business then you have to be on top of your game and have the necessary skills that are required to ensure that your business survives the landscape and thrive. These skills include managing customer relationships, managing employees and handling all of their issues, keeping the cash flow going smoothly and others just like these. The only thing is that these skills require a lot of your time and you might find that you are spending more money than you had expected as well.
When business owners invest themselves in all these tasks, they sometimes forget the one aspect that is more important than anything else: the finances. You will find a lot of business owners who think that they can put off their financial planning and operate their business with all cash that is at hand. This is what causes the business growth to decline exponentially and makes survival tougher.
Worry about Your Tomorrow Today
We already know that as a small business owner or as the owner of a startup, you are already playing various roles in your business. You might have a great business strategy in place and your vision could be really clear, but if you put more effort into the menial everyday tasks and forget the things that affect your business in the long run then you will find that there will come a time when you are short of time as well as money and that can spell doom for your business. But if you take out the time to plan a secure future for your business, then you can go ahead and do anything that you want. For example, if you know that you are in a financial crunch, instead of taking it one day at a time, you could plan for it and take the necessary steps for your business's survival like submitting a personal loan application or crowdfunding, among others.
Financial Tips for Businesses
Here we have selected some of the top tips for you to ensure that your business thrives in today's competitive space and doesn't go down.
1. Managing Cash and Debt Levels
One of the most important things that you need to do for your startup or small business is to manage the cash flow. There are constant demands from vendors and customers alike and if you don't make sure that you know where every penny is going and what you are going to do in the future, you might find yourself in a boat without paddles. You will be going with the flow of water without having any control over it.
The same goes for your expenses. You need to conserve any cash that you have so that you can use it when it is needed. Keep your expenses to the minimum. There are a lot of scenarios that can arise and which require your immediate attention and if you don't have the savings to deal with them, you might not be able to survive.
2. Paying Yourself
A lot of business owners think that if they pay themselves, it will bring problems to their doorstep like income tax and payroll problems. That might be true, but not paying yourself can lead to bigger disasters in the future like not saving up for your retirement or any other objectives that you have. They may provide the short term relief at tax time, but these activities are never good for the long run. On the flip side, make sure that you are not paying yourself too much and not leaving enough cash in the bank for the business needs.
3. Business Goals
Sometimes when we are too focused on the day to day operations and handling each and every problem that arises, we forget our business goals and that can lead to disastrous circumstances. You might find out that you are not on the road that leads to your goals and you have veered off into some other direction. So make sure that, first of all, to have a multi-year plan for your business that makes it very clear as to where you should be in one year, five years, and ten years and so on. And the other thing is to keep those goals and objectives in mind so that everything that you do relates to those goals. Take into account your company's financial situation so that you can ensure that your goals are realistic and not too "out there".
4. Diversifying Your Assets
Another thing that you need to do for a secure financial future is to invest in assets that you know can stand the test of time. Make sure that your investments are diversified and that they are compatible with the risk that you know you will be facing in the future. A lot of business owners don't listen to or ask for financial advice and get stuck in the "trending" market ideas. To make sure that your financial future is safe you need to do your research and manage your assets in a very disciplined and effective manner.
7. Managing Risk
There are a lot of risks and situations that can really put you between a rock and a hard place. These could be because of financial instability or they could be happening because of the death of your partner or any similar situation. You need to ensure that you have taken into account any adverse situation that might arise and planned for it accordingly. This planning might include life insurance or buy-sell agreements, among other things. You could also look into disability insurance while you are doing your research. Even if you're not going for it, it pays to know the solutions to problems that might arise in the future.
Bringing It All Together
With a little research, hard work, and the right planning, you can ensure that you are ready to face the challenges of the market and grow with it. Just make sure that you know your finances and what to do with them to keep them in a stable condition.
You may also like: Tips for Managing Small Business Finances
Image Source: Pexels.com