Click here to get this post in PDF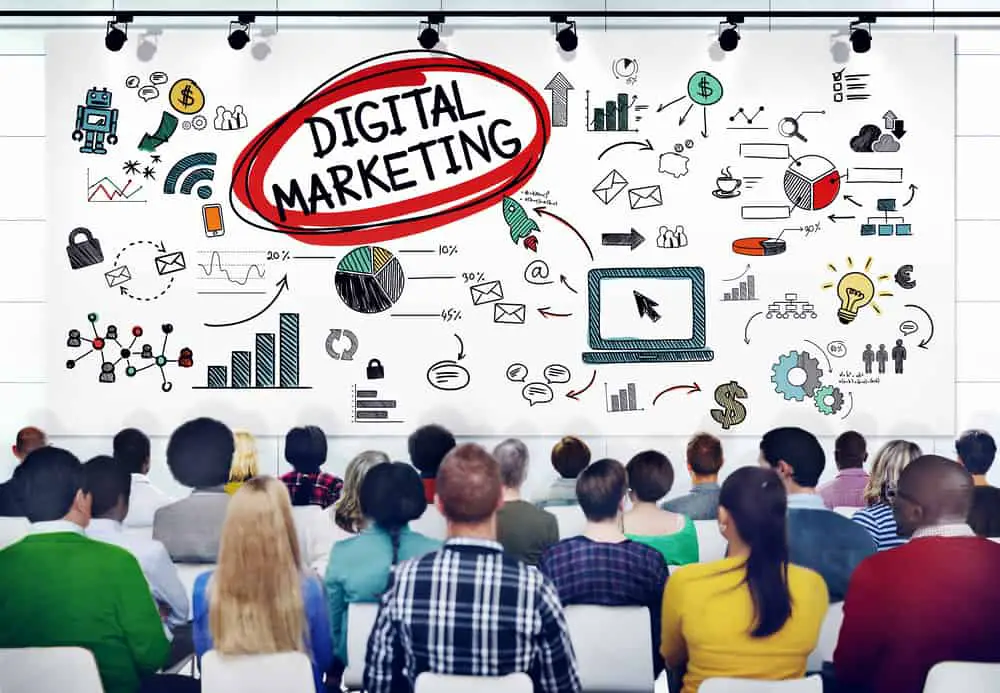 This article contains affiliate links. For more info, see disclosure.
As we see, these days, digital marketing is becoming more and more important for a business enterprise, not only to understand the best way to drive the business forward but also help you give up all the unnecessary thing for the company and touch the ladder of success building strong online presence.
Whether you look for a way or ways to enhance your digital marketing efforts, here we have discussed ten most important strategies that can give your online marketing a boost and perform better to bring more people to your business website. This not only allows you to connect with new as well as existing customers, but also helps you create the digital marketing strategies that work.
Digital Marketing Strategies that Work
In this ever-changing digital landscape, success in all ventures can sometimes depend on what you do or you do not in terms of the marketing, better to say marketing your business online. From search engine optimization to content marketing and analytics, it can be really overwhelming jotting down where to begin – and more essentially, what is going to have the biggest influence on your business. To be more authentic and effective at digital marketing, you will need a fool-proof strategy. Here are the top strategies that work.
Build Your Buyers Personas
Building your buyers person is one of the most important tasks you need to see while setting up the digital marketing strategy for your business. If you do not have any, or any existing one, you should create it now.
Identify Your Business Goals
Before you apply the things as per your strategy, you need to fix your business goals. Your well-fixed business goals not only help you target the things for the future of digital marketing but also help you apply the strategies you set for an online marketing campaign.
Identify the Digital Marketing Tools You Need
When you are setting up the goals for a future digital marketing campaign for a business, you should identify the tools required for digital marketing. These tools will help you track the records of your past and give you an in-depth insight into what to do and which tools need to use to attain the objectives.
The number one tool you'll need is SEMrush, this is a tool that helps you to track both your PPC an SEO campaigns. You'll also be able to see exactly which keywords that are valuable, which ones that have/low search volume and also complete tracking of SMM.
If you want to take you marketing to the next level, make sure too check out this amazing tool. (Affiliate link)
Evaluate Your Existing Digital Marketing Channels
If you have run an existing digital marketing campaign, you need to evaluate them. Your existing digital marketing campaign will help you fix the problems, if any and also give you a strong lookup for which you are working for your business promotion and marketing online.
Bring Them All Together
Suppose you have run an SEO campaign which is the part of digital marketing, but you have not finished that. Now you can overlap the campaign with your new one and bring them all together to start and apply for a new digital marketing campaign for your business. This will help you consolidate the overall marketing campaign to get the easy output.
Use a Digital Marketing Consultant
A digital marketing consultant knows how to apply the latest marketing things effectively. He will help you understand the different ingredients of digital marketing, like SEO, SMO, SMM, SEM and PPC if needed. He will apply or suggest you apply the tricks and tips to get the most effective and quick return on investment of your business.
Use SEO and SMO Simultaneously
If you like to add search engine optimization and social media optimization simultaneously in your next digital marketing campaign. SEO and SMO, including PPC, paid marketing and social media marketing are the parts of digital marketing.  You can overlap the campaign with your new one and bring them all together to start and apply for a new digital marketing campaign for your business. You should understand the importance of search engine and social media optimization to make your digital marketing campaign more successful for your business.
Now depending on the scale of the business, your digital marketing strategy should be fixed and involve multiple objectives and a various moving parts, but coming back to the strategies or the ways of thinking about, you can get help the strategies described above and focus on meeting the objectives of your online business.
Also read: 10 Online Marketing Myths That Could Hurt Your Business