Click here to get this post in PDF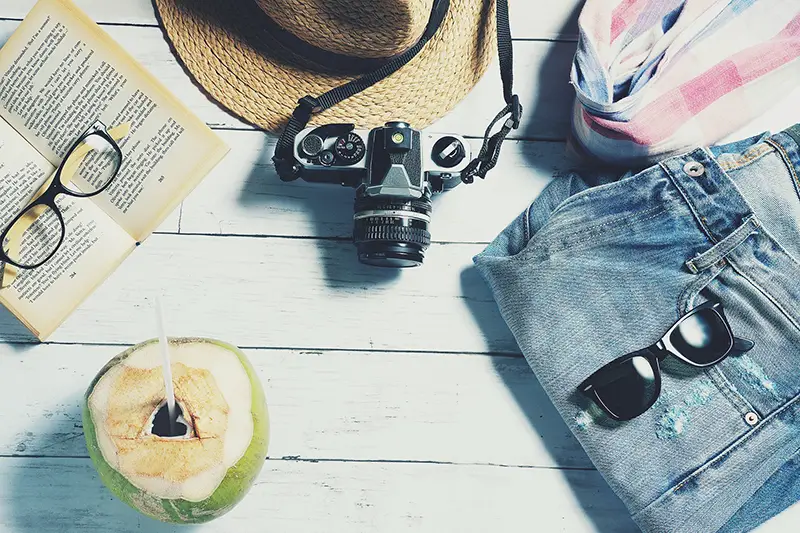 Planning a workation can be just as much work as a vacation, especially if you don't know where to start or what questions to ask. 
The pandemic-driven work-from-home practice has opened a new door of opportunity for avid travelers to work while traveling the world. It allows them to take a break from the monotony, increasing their focus and productivity. 
A workation is not only good for someone's mental health; it also comes with the leverage of not letting go of their salary while away from your office or having to use those precious vacation days. 
To help knock off the most important planning piece of a workation, Next Vacay has done all the leg work for you and put together a list of the best workation destinations and have already asked all the important questions that you'll need to know. 
Let's break down some of the activities you might want to enjoy on your off-time in some of the major workation destinations: 
Europe
A European location is a perfect choice if you're looking for an adventure. Each country has a unique culture to explore and traveling between them is fairly easy. You are also guaranteed to find strong Wifi, a great cup of coffee, and may even meet some fellow travelers! Whether you're interested in spending time on the beach or exploring ancient ruins, you'll find everything in Europe.
Kyoto, Japan
A former imperial capital, Kyoto is now a picturesque city filled with temples, shrines, and gardens. Stroll through the Philosopher's Walk, shop for souvenirs in the bustling markets, or enjoy a traditional tea ceremony.
Beijing, China
From the Great Wall to the Forbidden City, Beijing is full of historical sites and cultural landmarks. This vibrant city also offers plenty of opportunities to experience incredible local cuisine, colorful nightlife, and no question, great shopping. 
Chiang Mai, Thailand
Chiang Mai is a popular destination for nature lovers and adventure seekers alike. Hike through the jungle to see waterfalls and stunning views, or go elephant riding through the forest.
Australia
Australia is a land with endless opportunities for travelers. You can spend some time relaxing on beautiful beaches or exploring unique wildlife. You can find resorts for guests to relax or work while enjoying natural surroundings, and experiencing some fantastic food. Whether you're brave enough to try grilled kangaroo, or would rather stick to an a la carte Western-style cuisine from this Warrnambool cafe. There are plenty of options for everybody!
The Great Barrier Reef is one of the most biodiverse ecosystems on the planet. Visiting an animal sanctuary here will be like no other experience. The Great Barrier Reef is the world's largest coral reef system. It is composed of over 2,900 individual reefs and 900 islands stretching for over 2,300 kilometers (1,400 miles) along the coast of Queensland in northeastern Australia. The Whitsunday Islands are a group of 74 islands located in the central section of the Great Barrier Reef. 
There is a strong connection between the Great Barrier Reef and The Whitsunday Islands, and sailing Whitsundays around the islands and to the reef is a popular activity for visitors. The Great Barrier Reef is home to a vast array of marine life, including many species found nowhere else on Earth. The reef provides a vital habitat for these creatures and a safe place to breed and raise their young. The Whitsunday Islands are an important part of the Great Barrier Reef ecosystem, providing a refuge for many of the reef's residents.
Central America
Central America includes countries such as Costa Rica, Panama, Belize, Honduras, El Salvador, Nicaragua, and Guatemala. This area of the world is known for its lush rainforests, stunning coastlines, and fascinating history and culture.
The Caribbean
It's easy to see why the Caribbean is a popular destination no matter your ultimate purpose. With its crystal-clear waters, powdery white beaches, lush rainforests, and incredible local cuisine, the region is a true paradise.  
Choosing a destination is just one of the many exciting aspects of a workation. If you need some tips on how to talk to your boss to make it happen or more technical details on each location, check out the Next Vacay article above to get started. Don't wait to plan your next adventure, life is short!
You may also like: How a Vacation Can Enhance Your Productivity at office?