Click here to get this post in PDF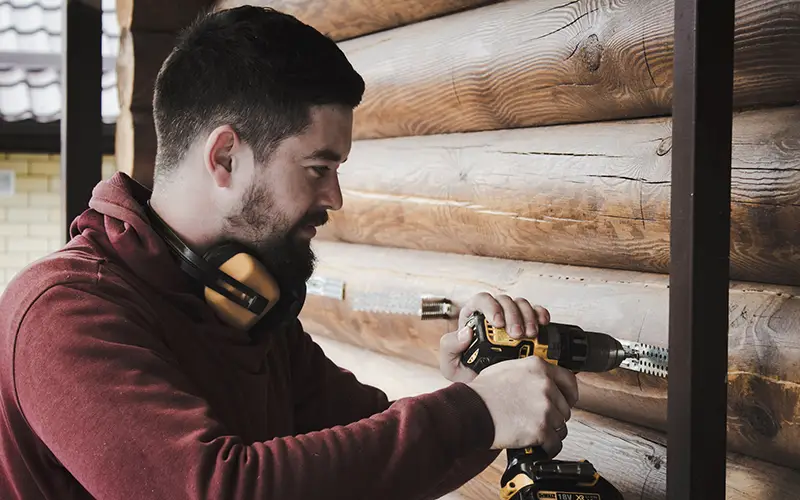 Drilling through heavy materials is a serious task that requires thoughtful planning and patient execution. You need to understand the properties of the material you are drilling through and what you are drilling with if you want the job done right.
Hardened Metal
Hardened metal refers to metals that contain medium to high levels of carbon and have undergone a tempering process following heat treatment. Hardness is usually measured by the material's resistance to scratching and indentation. One pervasive example is Stainless Steel. It takes a serious drill to get through this stuff.
1. The Precision of Solid Carbide Drills
Nothing seems to outcompete carbide when it comes to drilling through heavy materials. Carbide refers to a compound of carbon and a metallic element, usually tungsten. Solid carbide drills are proven to have the lowest tolerance rating on the market, which is a good thing. Tolerance measures the difference between the diameter of your drill bit and that of the hole. So, the lower the tolerance, the more precise your drill.
2. High-Performance Solid Carbide End Mills
Carbide performs extraordinarily well with many different kinds of metals and can withstand high heat, so it is unmatched in its application to end mills. Carbide end mills can look similar to drills but go beyond drilling holes to more complex shaping that requires going in several directions, such as contouring, profiling and slotting.
Stacked Materials
Outside of the machine shop, versatility and strength go hand in hand. For example, when drilling holes into aircraft you need to go through layers of titanium, aluminum and carbon fiber plastic. Certain types of drills have been engineered to meet this need.
3. The Efficiency of Modular Drills
A modular drill consists of a body and an interchangeable head. The head, also known as the insert, gives you the toughness of carbide where you need it. Inserts are much cheaper to replace than solid drills but can also be resharpened up to five times before this is necessary. As a result, these drills allow for a quick and efficient workflow even when multiple tool changes are required.
Masonry and Rebar
One heavy material not to be forgotten is masonry. Steel rebar or mesh is also often encountered when drilling through concrete. Therefore, you'll need something that can handle the hardness of both. Tipped drill bits that work with hammer drills are the name of the game in these situations.
4. Reliable Tungsten-Carbide Tipped Drills
Masonry drills require a wider head than your standard bit and rebar requires a material harder than steel. Drill bits with carbide tips and a flared four-cutter design handle the job beautifully.
5. Rare Durium Tipped Drills
Durium, a strong silicon-bronze alloy, is harder to find these days but can be used in place of tungsten carbide if you happen to get your hands on it. Many of these drill bits are designed to work with hammer drills.
Once you've identified the appropriate drill for the job, make sure you aren't neglecting necessary calculations like depth and tap drilling. Luckily, conveniences such as the thread cutting calculator exist online to support you. Never forget that planning and preparation are paramount when working with heavy materials.
Sources:
https://www.ctemag.com/news/articles/modular-drills-provide-advantages
https://carbidedrills.net/
https://www.britannica.com/science/carbide
https://www.sciencedirect.com/science/article/abs/pii/S0890695514400142
09 Best Drill Bits For Concrete and Rebars
You may also like: What you need to do when buying used machinery
Image source: Unsplash.com