Click here to get this post in PDF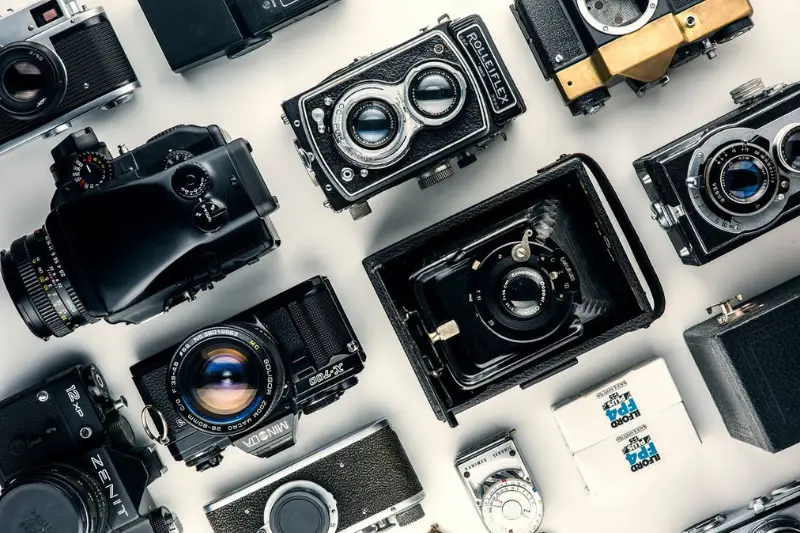 Complex and time-consuming activities are a daily occurrence for construction workers. One of the essential tools is a 360 camera for construction. These cameras enable construction workers to produce safe, high-quality images and recordings of the actual conditions in their workplaces and the project's real-time progress.
There are many models of 360deg cameras, and some cost more than others. While some people want the top-of-the-line model, others prefer a cheaper tool. The important factor is image quality and the camera's tech specs concerning your construction documentation needs.
You'll likely need a lot of photos, so you'll want to invest in the best 360 cameras for your construction/real estate project, as new technologies are also the biggest trends in the industry right now. If you're in the market for one of these cameras, you'll need to check a few reviews before making your purchase.
The following are some of the best 360-degree cameras you can use today.
Insta360 Pro 2
If you're looking to capture the details of a construction site, then a 360 camera may be just the right tool. There are several types of 360 cameras, but the Insta360 Pro 2 is dedicated to construction documentation. With its 30MP resolution and exchangeable battery, this camera provides detailed captures and can even capture labels. In addition, this camera can take photos in 6-8 seconds and is lightweight. However, it does have exposed lenses, so you may want to protect them with a lens cap.
Ricoh Theta X
The Ricoh Theta X is another great option for construction professionals. Its 5-6 second transfer time and 23MP resolution make it a useful tool for the job site. The camera also has a solid magnesium alloy body and is easy to use. Moreover, the price is affordable given its tech specs and purposes.
Ricoh Theta SC
The Ricoh Theta SC has excellent image quality and is very easy to use. This camera is especially useful for progress documentation. Its cloud-based platform also allows you to upload photos to a web platform. You should find cloud-based software for the construction industry to reduce documentation time greatly. The camera also has a built-in GPS location feature.
The Ricoh Theta SC is more affordable than the Ricoh Z1 (mentioned below in this article). But the video mode has only 1920×960 resolution and can only record 5 minutes. Moreover, while the Insta360 One X2 (see below) does a great job recording in HDR, it does not have the stabilization software required for videography. Nevertheless, with a good camera and a steady hand, the Ricoh Theta SC is an excellent option for those who want to capture the details of a construction project.
Insta360 One X2
The Insta360 One X2 is one of the top choices in this category. It has excellent video quality but is not waterproof. Its design is also extremely innovative, with back-to-back fisheye lenses and a hinged design. This camera has a high-resolution lens, which produces super-sharp images. The downside is its battery life, which is shorter than other 360 cameras.
The Insta360 One X2 is one of the smallest cameras on our list, weighing just 5.25 ounces. The HDR mode allows you to take brighter and more colorful 360 photos, but it does not compare to the other cameras on this list. The Insta360 One X2 also requires a desktop program to be used with it. Finally, unlike the other 360 cameras on our list, it is difficult to use the camera without a tripod.
Ricoh Theta Z1
The Ricoh Theta Z1 51GB has superior still image quality. It uses a high-quality resolution and a 100-Mbps bitrate. That means more detail is processed in the image, which makes the video quality much higher. At the same time, the Insta360 One X2 offers a two-microphone option but lacks the depth of the Z1 mic. Each camera has an app, but the Insta360 app is more advanced. It features a full mobile video editor, tutorials for shooting 360 deg videos, and color correction capabilities.
Insta360 One R
The Insta360 One R is an easy-to-use 360 camera. Its menu is easy to navigate and lets you edit videos and photos without downloading them on your computer. The Insta360 One R also boasts excellent video quality and easy editing features. You can also edit videos without problems if you'd like.
Garmin VIRB 360
A high-quality camera with IP-level protection from mud, dust, and water is the VIRB 360. It qualifies it for demanding construction tasks. The camera can capture slow-motion videos, too, making it suitable for professional use because of its high-quality recording software, bullet-time mode, and many others.
The VIRB 360 enables construction workers to produce high-quality records of their work sites. In addition, the Garmin VIRB 360 offers its users 3-axis image stabilization and a tilting mechanism, offering users perfect views of any area they like. Furthermore, this camera is suitable for heavy-duty construction work because of its IP 64 protection level. 
Bottom Line
A 360-degree camera is one of the essential tools for construction sites and real estate development projects. Working with professional quality equipment is crucial when handling heavy-duty construction and complex construction management plans. Remember that what you record is useful to many, so you need to take the best 360-degree photos and integrate them with many construction-related tools. 
You may also like: The Most Promising Trends in the Construction Industry: Top 5 Tech Solutions to Take into Account
Image source: Pexels.com