Click here to get this post in PDF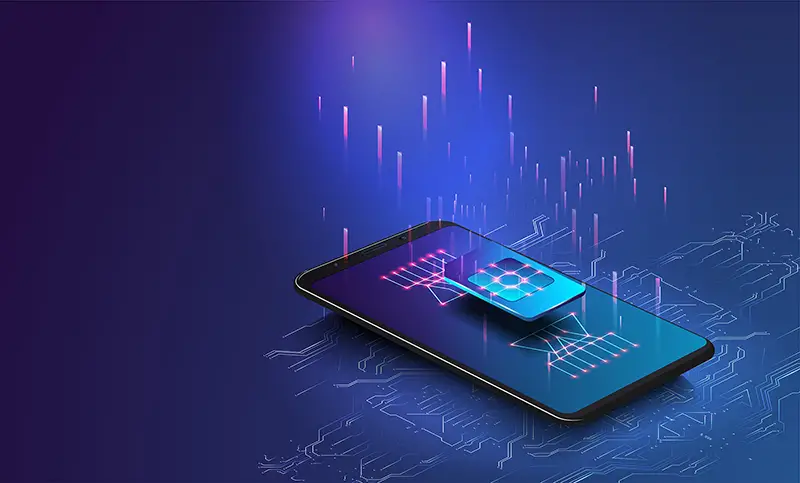 There is no doubt. The embedded SIM or eSIM specification is quickly becoming mainstream. According to Workz, the world's largest manufacturer of telecommunications cards such as subscriber identity module or SIM cards and prepaid cards, there are now around 180 mobile network operators across more than 70 countries that offer eSIM subscriptions.
The benefits of widespread eSIM adoption in the consumer segment are undeniable. However, telecommunications companies, mobile network operators and mobile virtual network operators must not neglect industrial machine-to-machine and internet of things or IoT applications. They must emphasise the benefits of shifting from the conventional M2M SIM to the newer M2M eSIM when addressing industrial clients and manufacturers of smart, IoT-capable devices.
The following are three top benefits of changing from conventional M2M SIMs to M2M eSIMs.
1. Automation
In conventional non-eSIM M2M deployments, human intervention is required before M2M devices can connect to a network and become fully IoT capable.
Conventional SIM cards need to be inserted into SIM card slots. Thus, once an M2M device has been deployed, there is no easy way of changing the network or the telco from which the M2M device obtains its internet connectivity. To change an M2M or an IoT device's network provider, someone must physically remove the M2M SIM card from its slot and replace it with the SIM card from the new telco or operator.
In contrast, eSIM equipped M2M and IoT devices will get deployed with an initial profile to keep it connected to the M2M service provider's backend server. Once the device has reached its destination — say, an offshore drilling rig, a factory in the countryside, or the vehicle that needs to report and get tracked in real-time — the backend server can provision the embedded SIM with a relevant operator profile over the air.
In other words, no human needs to intervene for an M2M device to get internet connectivity. The M2M service provider or its initially linked operator will do all the work and push the operator profile to the device. Likewise, human intervention is not necessary for a change in network operators. No one has to find the device to switch SIM cards manually.
The eSIM specification by the Global System for Mobile Communications Association or the GSMA not only allows for over the air provisioning of operator credentials. It also permits multiple operator provisioning so that the eSIM can store more than one operator profile simultaneously. Additionally, it also provides for over the air disablement of the active operator and the enablement of another operator.
Suppose, therefore, that an enterprise reassigns its M2M assets to an area where the current operator provides no service. In this case, the backend server that controls these M2M devices' eSIMs can simply deactivate the existing operator credentials and install and activate a new operator credential, particularly one that serves the area where the M2M assets have been reassigned.
2. Cost Savings
The possibility of provisioning M2M devices with operator profiles over the air leads to cost savings.
First, since eSIMs are configured to talk to backend servers on their own, without the need for human intervention, M2M devices may be deployed to end-users directly. There is no need for M2M deployment experts to travel with the company's assets to ensure that they will get internet connectivity. There's also no need for someone to travel to remote places where the M2M devices might have been deployed to physically swap SIM cards.
This translates to transport cost savings, at the very least. It also means enterprises do not need to pay the per diem fees and the necessary and reasonable travel allowances of employees travelling to remote deployment sites. These cost savings quickly add up, especially if an enterprise has thousands of M2M assets that require configuration or operator changes at the same time.
Second, the standardised architecture of the eSIM specification means M2M devices will not quickly become obsolete. An eSIM-equipped M2M device will not need to be swapped for a new model or a newer iteration because its subscriber identification module can be updated and refreshed over the air. As mentioned earlier, embedded SIMs can be furnished with new operator profiles as needed.
This means enterprises that use M2M devices for IoT applications can save on the cost of procuring newer devices to benefit from upgraded operator-provided capabilities.
Third, the eSIM specification also means enterprises can reassign and reuse assets. They can deploy M2M assets halfway across the world as needed — say, for the digitalisation of maritime operations — without having to worry about these assets losing connectivity and, consequently, their industrial IoT capabilities.
This translates to an opportunity for cost savings for industries because M2M devices and assets may be reused instead of retired or sold at a loss. It also means enterprises can save on the cost of procuring new M2M devices that will expand their reach or coverage.
3. Innovation
The eSIM specification also means greater versatility and more wide-ranging industrial IoT applications. The conventional SIM card requires a card slot, which takes up valuable space. Meanwhile, eSIM is a chip directly embedded into M2M devices.
Since eSIM requires no physical SIM slots, eSIM-equipped devices can assume smaller and less invasive form factors. On the one hand, this means more and more devices may be converted into smart IoT assets. On the other hand, this also means industrial IoT solutions providers can introduce more innovative industrial IoT applications.
For example, cattle tracking solutions companies can provide cattle farmers with intelligent wearable sensors. These sensors continuously send data to a server that subsequently collects, collates and processes the information it receives to provide actionable insights through a livestock management dashboard. Through these smart sensors, cattle farmers get alerted when cows show signs of being ill. Farmers also get notified about the best time to milk and feed their cows.
The eSIM: Paving the Way to Industrial IoT Innovation
The internet of things is a fantastic development. By allowing machines to talk to each other and work without human intervention, businesses can automate processes, save on operational costs and implement innovative solutions. The eSIM specification amplifies these benefits by ensuring seamless, uninterrupted connectivity for M2M assets and IoT devices.
You may also like: 5 Ways IoT Will Be Used In the Construction Industry
Image source: Shutterstock.com