Click here to get this post in PDF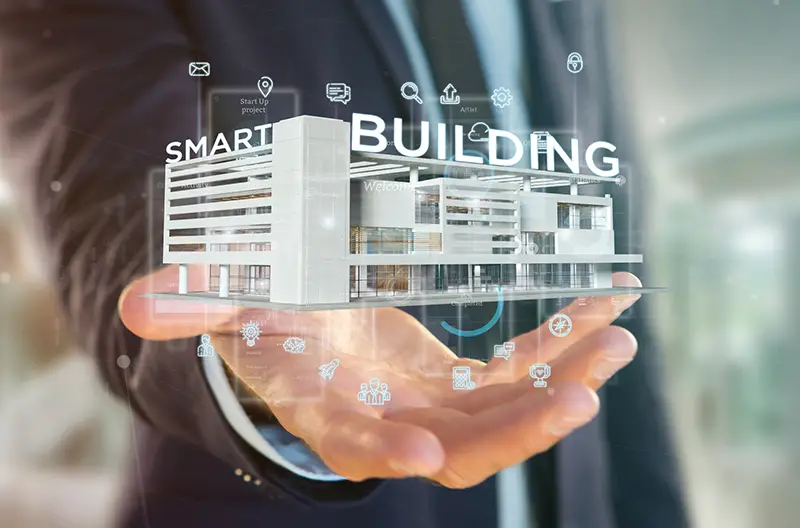 Technology and Innovation continuously move forward for the betterment and progress of humanity. IoT or the Internet of Things is one such technological advancement that has affected all parts of modern society. So, firstly, what is IoT? 
The Internet of Things is the interconnecting web of physical objects or things with software, sensors, and other forms of connecting and sharing data with different gadgets and devices through the internet. 
In the Construction industry, IoT is used to increase connectivity and collaboration. Data collection and sharing, and automation are the core of IoT. 
Construction companies are using these core elements to provide increased efficiency, productivity, and reduced safety risks in construction sites. Here are five ways IoT will be used in the Construction Industry.
1.   Data Gathering
The most helpful tool that the Internet of Things provides us with is the ability to gather, store, and share vast amounts of data. For example, various data collected can be used to improve productivity and processes in the construction industry. 
Data and information would always be necessary. For example, the increased amount of data can significantly reduce construction site accidents and enhance risk management by compiling information about all the accidents and dangerous incidents in previous job sites to construct and implement new safety protocols and processes based on those experiences. 
The data gathered can also improve the designs of future projects by examining what works and what does not work for previous buildings.
2.   BIM or Building Information Modeling 
The research and design phase is one of the most vital steps of the construction process. As such, through the use of the Internet of Things, companies can make use of Building Information Modeling, which allows for the acquisition of sophisticated 3D models to better plan and design future building projects. 
BIM provides a quick and accurate way to make changes to existing designs and conveniently update and implement the affected designs.
BIM can provide value to construction companies even after the design phase of construction. The data received from building sensors could be added to the BIM; this integration could provide valuable knowledge about the various aspects of the building like; people's movements, temperature trends, and energy usage. This data can then be analyzed by construction companies to improve future projects and other similar smart projects.
3.   Construction Robots and Drones
The use of robots to automate simple tasks like bricklaying would greatly increase the efficiency and speed of construction. The robots would supplement the construction worker's abilities and performance and be used in situations that could be too dangerous for human workers. 
While Drones are used in construction sites as a means to; survey the area of the site, see structural progress, and ensure worker safety. Drones can accomplish a wide range of tasks from 3D model generation, surveying, and even finding thermal leaks if properly equipped with the right sensors. 
4.   Tracing Construction Equipment and Tools 
Companies and workers alike can now easily determine where various machinery and tools are located throughout the construction site and can even know which equipment is not currently in use. The tracking of the various equipment would ensure that each tool and machinery is optimally operating. 
In construction sites, there are rubber speed bumps with sensors that could detect vehicles driving over them; this ensures the safety and monitors the vehicles. This streamlining could increase the efficiency of construction site management, increase worker accountability, and reduce manpower needs. 
The tracking of equipment or parts could also apply to items that are still on route to be delivered to the construction site, allowing for efficient planning and management.
5.   Monitoring Safety
Advancements in AI technology and sensor technology have led to new IoT applications that can autonomously monitor the construction site. This would greatly help companies in overseeing the site to ensure proper compliance to safety and security protocols.
Various sophisticated software uses image recognition and artificial intelligence learning that can examine video footage and photos. This software identifies potential safety hazards like; improper safety gear, mishandling of equipment, unauthorized personnel, and other dangerous scenarios in active construction sites.
IoT and the Construction Industry
Information of Things will undoubtedly increase data gathering and sharing for the construction Industry. In addition, higher connectivity levels would help companies save costs and valuable time by improving productivity, efficiency, and management.
You may also like: What Is The Future For Businesses Plugged Into The Internet Of Things?
Image source: Dreamstime.com