Click here to get this post in PDF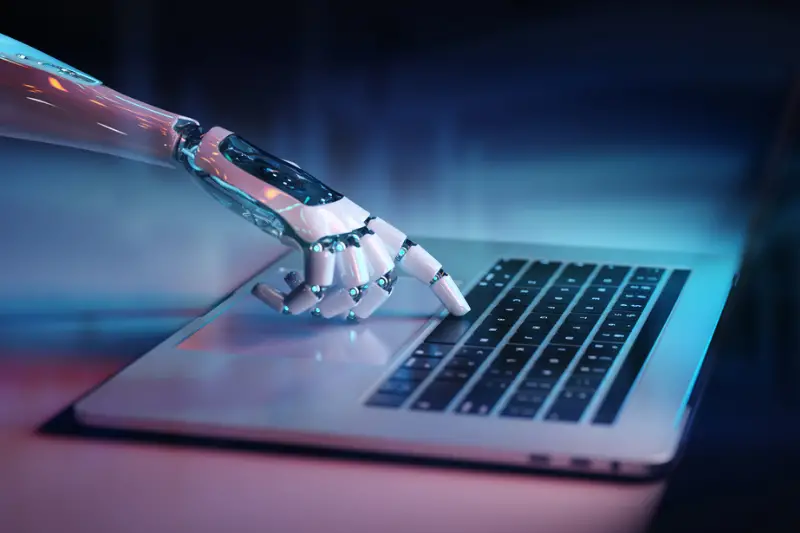 Business Process Automation (BPA) has revolutionized the way organizations operate, helping increase efficiency and productivity while reducing costs. To reap the full benefits of BPA, it's essential to harness its potential effectively. Below, we discuss some key strategies for successfully implementing business process automation and unlocking its power within your organization.
Define Clear Objectives
Before diving into the world of BPA, it's imperative to define clear objectives and goals. Identify the specific processes that can be streamlined using automation, and consider whether automating said processes will help you meet your goals. Keep in mind that it's not always about replacing human labor but enhancing productivity instead.
Ongoing Training and Support
Continuous learning is critical to successfully leveraging BPA. Offer ongoing training and support to your staff to keep up with the latest tools and technologies. Employees should be encouraged to develop their skills and become proficient in using newly automated processes. Regular training sessions, workshops, and access to educational resources can help your team stay informed and comfortable with the ever-evolving BPA landscape.
For instance, consider exploring successful automation implementations in various departments, such as HR process automation, to learn from their experiences and best practices. Gaining insights from these examples can lead to a smoother adoption process and more effective automation.
Choose the Right Processes to Automate
Not all processes are suitable for automation, so selecting the right ones is crucial to achieving success. When considering which processes to automate, look for repetitive tasks that require minimal human intervention, processes that follow a set of predictable rules, and tasks with low error rates and high-volume output. By automating these types of tasks, your organization can improve efficiency, minimize human error, and free up resources for more strategic endeavors.
Assemble a Cross-Functional Team
Implementing BPA often requires collaboration between various departments and job roles. Assemble a cross-functional team, including leadership, IT specialists, process owners, and end-users, to ensure a smooth transition and address any potential challenges.
Monitor, Measure, and Optimize
Implementing BPA is an ongoing process, and it's crucial to monitor performance and measure results. Define Key Performance Indicators (KPIs) to quantify success and use data-driven insights to uncover opportunities for improvement. Continually optimize your automated processes, making adjustments based on the insights gathered from your KPIs.
Invest in the Right Tools and Technologies
Effective BPA relies on using the right tools and technology. Selecting a suitable BPA platform is crucial, so keep in mind the following factors:
Scalability: Look for a platform that can grow with your business and adapt to your evolving needs.
Integration: Choose a system that can easily integrate with your existing tools and technologies so that your team doesn't have to juggle multiple platforms.
User Experience: A platform with a user-friendly interface is crucial for easy onboarding and adoption.
Establish Clear Workflow and Responsibilities
Once you have chosen the processes to automate and the tools to use, it's time to establish a clear workflow and assign responsibilities. Map the workflow step by step, breaking it down into smaller parts, and ensuring that each task has a clear owner. This includes any edge cases or exceptions that might arise, so the entire team understands their role in the automated process.
Foster a Culture of Adaptation
Embracing BPA often requires a cultural shift within the organization. Educate employees on the benefits of automation, address any concerns, and ensure they understand the value of automated processes in improving the overall efficiency and effectiveness of the organization. Encourage a growth mindset and innovation culture that supports continuous improvement.
Thorough Testing and Quality Assurance
Automating processes can introduce new risks if not done correctly. To ensure the effectiveness and reliability of your BPA, create a robust testing and quality assurance plan. This involves testing the automated processes through different scenarios, including potential errors and exceptions, to identify and resolve any issues before they impact the larger organization. Regular quality assurance reviews and updates can help maintain the stability and effectiveness of your BPA efforts.
Long-term Sustainability
The goals, objectives, and technologies driving your BPA strategy will evolve over time. To ensure your BPA efforts remain sustainable, regularly reevaluate your current strategy, processes, and tools to identify areas for improvement or refinement. Prioritize long-term goals and integrate BPA into your organization's strategic roadmap. This will help ensure that your BPA initiatives remain agile and adaptive, driving long-term growth and efficiency improvements.
Implementing business process automation effectively can bring countless benefits to your organization, including increased efficiency and productivity. By following these key strategies, you can unlock the full potential of automation and set your business on the path to success.
You may also like: Automation vs Immigration – Possible Solutions to the Skilled Labor Shortage
Image source: Depositphotos.com