Click here to get this post in PDF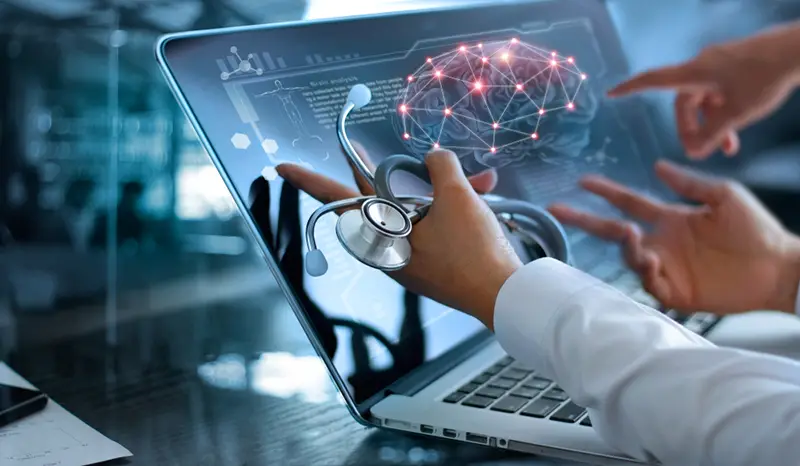 In medical schools, students learn about different medical courses, including anatomy, physiology, pharmacology, pathology, and neurology. During preclinical years (MS 1 and MS2), they learn about the basic functions and normal biological processes, while clinical years (MS 3 and MS 4) are focused on diagnosing and treating different medical diseases. Writing a case study can also be part of a student's curriculum. In this case, they often do their own research, which has scientific value. Such papers are in many cases written under the guidance of a professor.
Neurology is one of the most important medical courses every medical student needs to master. It deals with the anatomy, functions, and disorders related to nerves and the central nervous system. By developing a deeper understanding of neurology, medical students can better understand how the human mind and bodywork.
During the third and fourth years, medical students complete their clinical clerkships to develop a better and deeper understanding of different medical specialties. If you are all set for your neurology clerkships and learn about different neurological disorders and diseases, using some learning tools and educational apps. Therefore, it is a great idea to create your own healthcare app by taking the assistance of a reliable healthcare app development company to make your clinical work more efficient. In addition to apps, you can try services that provide expert write my essay online help and use them to write research papers.
Thanks to neurology apps that make it easier for medical students to access clinical data and strengthen their neurology knowledge and make their clinical clerkship successful.
Let's explore some useful neurology apps for medical students:
3D Brain
Nerve Whiz
Neuro Localizer
The Washington Manual Neurology Survival Guide
Neuro Toolkit
Alzheimer's Disease Pocketcard
Neurology Exam Review & Practice Questions
1. 3D Brain
To master the important neurological concepts, you need to learn brain anatomy and the functions of the central nervous system. Thanks to 3D Brain, an amazing neurology app for medical students, residents, and doctors, allows them to learn about different brain functions, mental illnesses, neurological disorders, case studies, and modern research. The app allows you to rotate and zoom around multiple brain structures that will help you understand each brain part's function. 
2. Nerve Whiz
Nerve Whiz is a useful neurology app for medical students that makes it easier for them to learn complex anatomical structures of nerve roots, peripheral nerves, and plexuses. With the help of this app, you can learn the features of different nerves and muscles and find relevant pictures and diagrams. The app includes informative nerve and muscle charts that allow you to learn upper and lower extremities by root, cord, action, muscle name, and peripheral nerve. 
It has a muscle localizer that allows you to select weak or strong muscles and their possible localizations, along with their unique features. You can choose any nerve localization and check the muscle view to check the connection between the particular nerve and muscle. Nerve Whiz also has a sensory localizer that allows you to touch the images of the upper or lower extremities and provides you with a detailed graphical representation of the sensory distributions of nerve roots, nerves, and plexus.
3. Neuro Localizer
If you are about to start your Caribbean medical school journey soon, you should give Neuro Localizer a try. It is one of the best neurology apps available for medical students and healthcare professionals that allow them to learn how the central nervous system works and important neurologic localization. 
All you need is to type symptoms or enter any abnormal clinical report, and the neuroanatomic pathways help you understand the problem. You will figure out which muscle or nerve is abnormal, and where the pathways overlap in the central or peripheral nervous system. Neuro Localizer will also give you a complete list of different signs that help you understand localization. 
4. The Washington Manual Neurology Survival Guide
The Washington Manual Neurology Survival Guide is a useful app for medical students, residents, and healthcare practitioners that provides them with accurate and authentic clinical information. The app is a great educational tool for students who are currently doing their neurology rotations. It provides all the important information related to neuroanatomy review, neurologic history, physical examination, neuroimaging techniques, different diagnostic tools, and much more. 
You will also clinical information related to different mental disorders such as seizures, vertigo, headache, movement disorders, dementia, sleep disorders, and much more. The app includes useful formulae, patient notes, and key information on common neurological problems. It is one of the best neurological resources available for medical professionals.   
5. Neuro Toolkit
Neuro Toolkit acts as a useful gadget for medical students that can improve their performance during clinical rotation and shelf exams. The app includes many neurology and neurosurgery grading scales, including:
Coma/Concussion scales
Stroke/ICH scales
Geriatric Depression scale
Multiple sclerosis
Status Epilepticus treatment
Creatinine clearance
Anticonvulsant dosing 
6. Alzheimer's Disease Pocketcard
The app includes the latest information on the diagnosis, treatment, and management of Alzheimer's disease. It includes different interactive tools that will improve your diagnostic skills. The Alzheimer's disease Pocketcard app will help you perform better in your neurology clerkship and score better marks in medical school exams. 
7. Neurology Exam Review & Practice Questions
Whether you are preparing for your medical school exams or neurology residency program, Neurology Exam review and Practice Questions is a helpful app. It is a comprehensive self-assessment tool that includes 900+ practice questions that allow you to understand important concepts related to neurology specialty. Neurology Exam Review Q&A is exclusively designed for medical students and residents to prepare for your exams by allowing you to attempt more than 1800 practice questions that are usually not found in the book.  
You will find thousands of images to strengthen your neurological concepts. You will learn about different neurological topics, such as epilepsy, dementia, psychiatry, neoplastic diseases, critical care neurology, and much more. 
Final Thoughts
Neurology is a complex yet interesting branch of medicine that deals with diagnosing and treating disorders related to the central and peripheral nervous system. These neurology apps help medical students and residents learn about different neurological diseases and prepare them for their neurology rotation and residency program. 
You may also like: Creating a Better ServiceNow System with Custom Apps
Image source: Shutterstock.com