Click here to get this post in PDF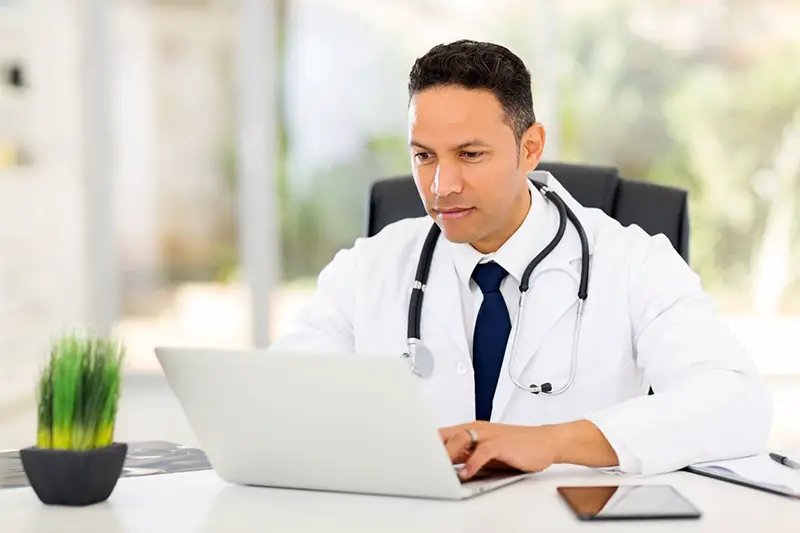 Are you a physician? Are you wondering about the benefits of starting a medical practice?
Working for an established office has its advantages. You'll have access to established patients and benefits. Yet many quality physicians eventually decide to start a medical practice on their own.
Here's why you should be thinking about it.
1. Flexibility
While other practices or healthcare facilities will establish your hours for you, running a practice allows you to determine when you'll work. If you have a family and other personal obligations, a flexible schedule will allow you to spend time with them when necessary.
Work-life balance is an important component when it comes to your well-being. It can help you reduce stress and prioritize relationships that are an important part of your health. Those who lead a balanced life are more productive overall. 
2. Be Your Own Boss
Many physicians employed by others have their patient load monitored each day. Those with their own practices, however, can see as many or as little as they choose. You can also leave room in your schedule for same-day call-ins and virtual visits.
Physicians practicing privately can also hire staff members as they see fit. If you want your practice to treat patients with a personal touch, you can make sure you oversee this. It's possible to maintain a more relaxed-family-like atmosphere while still providing top-quality service.
3. Control of Decision-Making
Medical practices involve lots of aspects that keep patients returning to your door. Marketing, human resources, and finance all require important decisions to be made.
If you have strong opinions about the direction of medical practices, owning a practice could be an excellent decision. You'll get to research and make plans about contracts, facility management, and advertising. If you're uncomfortable leaving these decisions in someone else's hands, a private practice could be the right direction for you.
4. Patient Advocacy
When you're working for another physician or a larger facility, your decisions are impacted by the constraints of the system. Those in private practice, however, are free to provide more personalized care. You can advocate for patients and provide a high level of clinical treatment based upon your judgment.
Effective decision-making is easier when you have only the doctor and patient involved. It's why many decide they would rather have more autonomy.
5. Lower Patient Costs
Since doctors in private practice don't charge a hospital or facility fee, they can often offer services at lower costs to patients. Providing lower costs to your patients can increase patient trust and satisfaction. Private practice is an excellent option if keeping patient costs low is important to you.
6. Telehealth Possibilities
While home-based offices are often considered a thing of the past, today's telehealth practices continue to make it easy for you to speak to patients about their medical concerns from home.
Telehealth allows you to increase practice revenue while keeping patient costs low. Those visiting your practice won't need to worry about finding childcare, traveling, or losing wages at work. It also allows physicians to extend their hours to increase billable time.
Telehealth allows you to regularly monitor and engage patients who have difficulty traveling. You can also provide services for those needing specialized advice in different areas of the country. Telemedicine increases patient satisfaction and improves your workflow.
7. Rewarding Business
There are several costs involved in starting a private practice. These include renting office space, paying taxes, and hiring legal advisors.
However, many find the financial investment well worth the risk. You can increase your revenue by taking on more patients or offering ancillary services as you see fit. You may wish to train others such as Radcomm mammography training, provide specialized care, or include general medicine. 
You will also have a practice that you can sell when you retire, which can provide you with even more financial gain. You'll also enjoy the personal satisfaction you'll get from building a trusted and respected practice. 
How to Start a Medical Practice
Before starting a medical practice, you'll need to obtain financing. This will involve accounting for your anticipated expenses and revenues. You'll need a solid business plan that realistically projects your cash flow.
Some banks will have medical or dental divisions established. You'll need to shop around with loans to find the best terms for your practice.
Next, it's important to find a reputable health records system and think about using medical billing software. Remember that much of the credibility of your practice will depend upon your ability to keep good records. You'll want to choose reputable programs.
It's also critical to find a good office manager who runs the day-to-day duties of your practice well. Someone with experience in the medical practice, as well as bookkeeping and records, would be ideal. Remember that you'll want to focus your energies on your patients and important business decisions.
Before opening, you'll need to incorporate yourself as a legal identity to avoid becoming personally liable if there is a lawsuit. You'll also need to obtain a tax ID. It's also important to have insurance.
Make sure you run background checks on anyone who will be working for you. Rent a space that will meet the needs of your office, as well as be convenient to your patients. And get ready to embark on a rewarding business venture!
Starting a Medical Practice
Unlike other career paths for physicians, starting a medical practice involves getting many important elements in place. However, once you've taken care of logistical matters, you can look forward to an exciting career. Your business will be something you can be proud of for years to come.
Don't stop getting smart about your business now. For more great advice, read our blog today. 
Also read: Marketing Ideas to Help You Establish Your Chiropractic Business Practice