Click here to get this post in PDF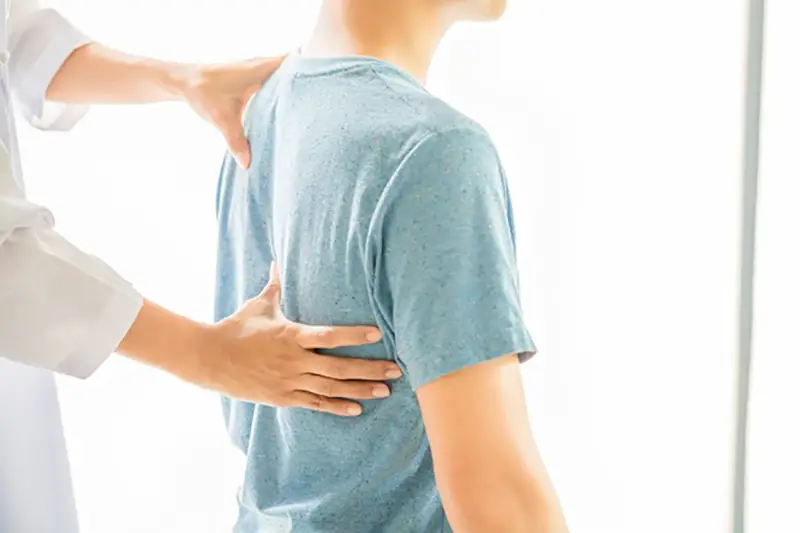 The COVID-19 pandemic crisis has brought major changes to medical practices. Even the general landscape has changed. You can see differences in protocols from how they accommodate patients to how they administer treatment. Obviously, the overall health and wellness business operation has been affected, and that includes chiropractic practice.
Maybe you've been planning to open a business after receiving your chiropractic license, or you've been working as an associate, and you've decided to start one of your own just recently. However, you have to put that on hold because of the pandemic. Now that a year has passed and people are progressively adapting, it is also time for you to press that play button again.
Having a good marketing strategy helps you establish your practice successfully and nurture patient-doctor relationships, especially during these trying times. Listed below are a few marketing ideas you might want to consider to help you start your chiropractic practice.
Know Your Target Market
Before getting ahead with the industry, it is first necessary to find your market according to your specialized interest and areas of expertise. There is a wide range of markets for chiropractic practitioners. Some treat elderly patients, top athletes, or there are those who focus on rehabilitation, gait improvement, bone density treatment, and the likes. 
Some even combine this care with other CAM therapies like acupuncture. Whatever services you decide on, knowing your target market can help guide you with the next big steps you have to make.
Go for Digital Marketing
After finding your target population, the next phase is deciding on how to market your business practice. One effective chiropractic marketing strategy is having an online presence. Nowadays, everyone operates virtually; even many of the most successful businesses utilize digital marketing channels to promote their business. Using this technique has never been more important now more than ever. Why?
This is because they provide an SEO-based strategy that can effectively place your clinic website in a good position (that is, make it more visible) in search engines. This increases traffic to your website, allowing you to reach more potential clients, especially your target market, even when you are just starting. 
Simply put, when you invest in good digital marketing, there is a higher chance that you can connect to patients who need your services.
Utilize Social Media Sites
Never underestimate the power of social media. Most of the world's population (if not all) uses the internet for communicating through sites like Facebook, Twitter, Instagram, and the likes. Especially now that there's not much to do at home, everyone scrolls through their notifications to get updated, even to make transactions online.
One advantage of using social media is that you can post photos of your team or your clinic, share more informative content that aims to educate people about chiropractic care, and it doesn't have to cost much. This way, you can also increase your credentials and indirectly flex your expertise in the field. 
Of course, you can also opt to go for the more classic advertising methods such as television or radio ads to generate local exposure, but the real deal is still on the internet.
Improve Internal Areas in Your Practice
Just as how it is essential to improve your evidence-based practices by enhancing your communication skills, employing safe techniques, and the likes, you also have to improve some technical areas of your practice to grow your business. This could be anything from an improved billing system, patient registration, or keeping up with chiropractic trends.
To keep up with the ever-changing industry, you can choose to attend conferences, webinars, online training, or simply read white papers. Besides, this is a great way to educate yourself with more updated treatment methods and alternatives, with an emphasis on advertising evidence-based services.
Promote Patient Reviews
Gathering reviews from your previous patients can also attract prospective clients. Nowadays, most people would check out the feedback from other people who have availed of the service to know whether the practice is worthwhile. Words from them are critical to establishing your practice in the field efficiently. Thus it is also necessary that you provide them with quality service.
You can place their comments on your clinic website, but always make sure that you obtain permission from them. 
Why Should I Employ Marketing Strategies?
As you might already know, many other clinics offer almost the same services as you do. Although, first and foremost, the goal is always to improve patient health, having a successful practice still boils down to who can effectively reach out to patients better and more conveniently. 
This is the job of marketing strategies, and if you stay with the trend, you can be sure that you can cater to patient needs, offer better services, and care. Even more so, with a good marketing strategy, you do not only reach local clients but even the global market.
Takeaway
Establishing a chiropractic practice can be pretty tough, but with a few good strategies, you are one step ahead compared to those who don't utilize one. In reality, the patients are always there. You just have to know how to reach them creatively.
You may also like: 5 Top Marketing Tips for New Businesses