Click here to get this post in PDF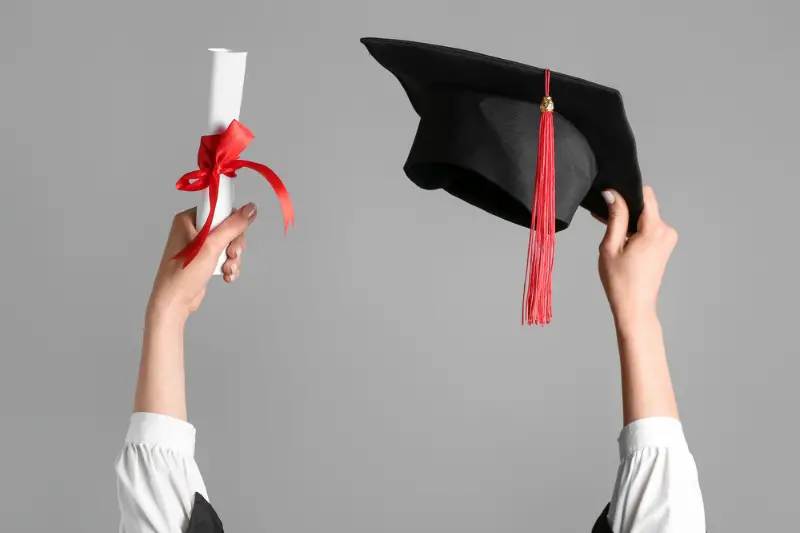 Management programs aim towards instilling leadership and people management skills and supplementing one's business acumen. All of which is incredibly crucial for augmenting the business growth. When secured from a prestigious college with a reputed alumni & organizational network, the degree can make all the difference.

Such colleges pave the aspirant's way too numerous jobs with impressive packages in specializations like Marketing, Finance, Human Resources, and Operations. Although securing admission to such schools is not an easy feat. The prominent B-schools prefer candidates who hold a prior work experience of about 3-5 years and a strong academic background. Many career prospects in Digital Marketing, Business Analytics, Engineering Management, and Financial Accounting open up for such graduates. Hence, in an era of an ever-declining economy, a management degree program is the most needed.
Masters in Business Analytics (MSBA)

The genesis of the modern era has brought with it the exigency of incorporating technology into business processes. An organization to supplement its growth has started utilizing several key metrics that impact its overall performance. These key metrics divert the company's focus on Key Performance Indicators like – judging consumers' behavioral purchase patterns, market segmentation, and evaluating ad campaigns.

The programs are usually STEM-optimized, meaning that the graduates will be allowed to stay in the United States for extended periods before receiving the offer letter. The program puts a particular emphasis on courses in Data Science and Digital Strategy along with Business Analytics. In some schools like ESADE, there exists a "Pre-programme" to assist the students with no business/industrial background. It starts three weeks before the regular classes. 
Masters in Strategic Marketing

A business can only boom if it has an extensive market outreach with certain professionals' contributions with specialized skills. The curriculum comprises subjects such as Content Marketing Management, Search Engine Optimization, Marketing Analytics, Internet Marketing, and Promotions/Adverts Management.

These subjects are incredibly crucial in expanding the potential marketing by attracting the target audience and ultimately driving the sales. The program usually extends up to a year full-time. The theoretical pedagogy combined with the pragmatic exposure gained through numerous guest lectures and internships aims to construct a future marketing leader. Upon completing the program, the student becomes well-equipped with the know-how of preparing a triumphant marketing strategy. One also gets to dive deep in how to conduct market research and handle big data marketing analytics.
An MBA is the most sought-after degree among graduate students. However, if you plan to pursue an international MBA program, at least three years of work experience is desired by the top business schools. The program focuses on students' all-rounded development and provides one with concepts of Human Resource Management, Marketing, and Finance.

As mentioned above, the program aims to provide knowledge on multi-disciplines, which will prepare one to grab top job opportunities as human resources manager, finance manager, accounting manager, etc. In addition to the foundational curriculum, advanced specializations in Business Law, Business Strategy, Managerial Economics, and Entrepreneurship are also provided. The aspirants are also allowed to dive deep into technical fields like Supply Chain Management, FinTech, and Business Analytics. 
Masters in Finance (Mfin)

Being an advanced academic program, MFin aims to provide the students with an in-depth knowledge of streams such as Accounting, Economics, and Finance. A fair emphasis is also placed on Mathematical Statistics, Portfolio Management, and Firm Valuation.

The program usually goes up to a year and targets both graduates and professionals who thrive on becoming future leaders in finance. Exciting job opportunities with impressive packages in Real Estate Management, Investment Banking, and Financial Analytics open up for senior-level management roles. Moreover, the program is designed concerning the aspirant's technical understanding in the field of finance.

For candidates with no prior professional experience or formal education in this field but possess a significant educational background in quantitative subjects like Maths, Physics, Engineering, and Economics, an Accelerated Track is provided to ease their transition to Finance. These classes start several weeks before the regular classes. On the other hand, the Business Track is designed for those who have relevant, pragmatic skills in the field and have advanced their knowledge through subjects like Corporate Finance and Financial Markets.
Masters in Management (MIM)

Though the MiM is majorly a European phenomenon, colleges in the USA have started noticing many well-ranked colleges such as Duke Fuqua, Michigan, and Kellogg offering their versions of the MiM. The program exposes the students to the essentials of business in the first two semesters itself, after which they are allowed to opt for a specialization in the desired field. A Masters in Management program can take anywhere between 10 and 24 months.

However, top schools like the ones mentioned above offer a 10-month program only. Moreover, these programs provide educational opportunities in a specialized domain or field of study. Although, these programs provide a relatively more advanced field of study in the managerial domain. These programs also include relatively more personality development courses that aim to work on the students' overall development and thus have a business-oriented approach to real-world problems. Such features of the program are in dire demand by employers.
Thus, in the end, it depends upon your personal choice and career goals, which degree program you wish to choose and finalize. The above-listed content provides a detailed emphasis on the program's curriculum and its focus on shaping the students' managerial and interpersonal skills.

This guest post will make it easy for you to decide which management program will be the best suited for your goals. The rest depends on your capability to utilize the resources available and apply yourself to the best of your abilities.
About the Author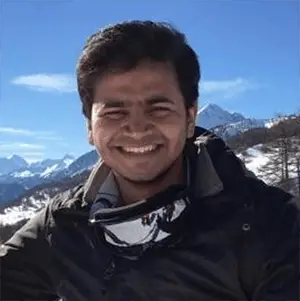 Abhyank Srinet is a passionate digital entrepreneur who holds a Masters in Management degree from ESCP Europe. He started his first company while he was still studying at ESCP, and managed to scale it up by 400% in just 2 years. Being a B-School Alumni, he recognized the need for a one-stop solution for B-School to get in touch with schools and get their application queries resolved. This prompted him to create MiM-Essay, a one-of-a-kind portal with cutting edge profile evaluation and school selection algorithms, along with several avenues to stay informed about the latest B-School Updates.
You may also like: Selecting Best MBA Degree To Buildup Your Career