Click here to get this post in PDF
What to present to the boss when it seems that he has almost everything? For the gift not to gather dust on the shelf, you need to approach its purchase thoughtfully, with respect, such as German Beer Steins. In no case should you buy and give something for the sake of appearance.
It's crucial to choose some professional things that convey a message of appreciating the boss' hard work.
Check what can impress your boss and what gifts are better to be avoided in this article.
How is a gift for a boss different from a usual one?
There is an opinion that a gift for a boss should fall into the category of elite items – those which are status and quite expensive. But in fact, it just needs to hit one of the following features:
High quality. Quality things are always more enjoyable. A knickknack from a flea market or the one made from the cheapass material is likely to go straight to the trash can.
Good materials. For sure things made from the most expensive and luxurious materials, such as natural wood, precious metals, or stones will bring incredible emotions and will show that you're not presenting off the cuff.
Uniqueness. At all times, handicrafts were extremely valued – after all, they are not created by machines, by a conveyor belt, for general use. Such gifts are created individually: each of them has part of the soul of the creator (and the presenter as well).
The gift should be practical, functional, and reasonably expensive. An overly grand gesture is not always appropriate and may confuse the boss.
Bruce Hurwitz, president of Hurwitz Strategic Staffing, warns that a gift shouldn't have any romantic overtones, like chocolate or flowers, and should not, in any case, embarrass a person.
What's the best choice?
You need to approach the issue of choosing a gift individually, taking into account the personality of the boss, corporate policy, relationships, and, of course, your motives. One leader will like the gift and consider it as attention to his personality, another will perceive it as flattery and sycophancy. 
In any case, a gift made from the heart is always a pleasure. Your boss should want to bring a gift home, show it to his family, and feel that he is not a waste of space to his colleagues as a person, friend, individual outside the office walls.
Check some great options below.
1. A fun desk toy
As we know, bosses are always stressed. Give your boss a unique desk anti-stress from magnets. Magnetic toys will help your leader relax during a break between brainstorms, stay busy during important phone negotiations, and set the brain up for generating new exciting ideas.
2. Little virtual assistant
The boss always doesn't have enough time for small things, because grandiose achievements are ahead! Google Nest Audio will help him cope with the routine. It's a compact and affordable smart speaker with a built-in Google Assistant that helps to check
3. A custom embosser
This is a unique gift that can customize official documents. Most bosses will never buy an embosser for themselves, but they will sincerely value it if they receive an embosser as a gift. And by the way, it works like modern Pop-It – having done the embossing once, it's already impossible to stop.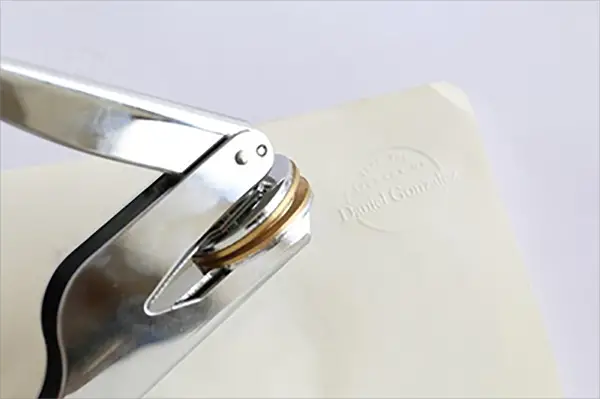 4. Pure silver or gold coin 
Yes, the gift falls under the "elite" category. BUT just imagine your boss' emotions from an expensive gold or silver coin, especially if he is a collector! Perhaps it will even become the mascot of great achievements in the company. The Pacific Precious Metals offers a huge selection of coins from any metal, with any obverses and reverses. Your boss will be stunned!
5. Cordless eye massager
Most modern executives spend a significant part of their day in front of a laptop screen. Vision is getting worse, time for training vision is fading away. A relaxing eye massage will be a true lifesaver. Entrust the health of your chef to a wireless electronic massager. 
Wrapping up 
If you don't like any of the above-mentioned options, don't forget that absolutely all people in the world love delicious gifts. But you can't give the boss a chocolate bar; huge sets of fruits, nuts, honey, various types of tea, or high-quality coffee step into the breach. Delicious gifts always relieve stress and improve mood. And the happier the boss, the sweeter the life.
You may also like: Best Corporate Gifts for Businessman