Click here to get this post in PDF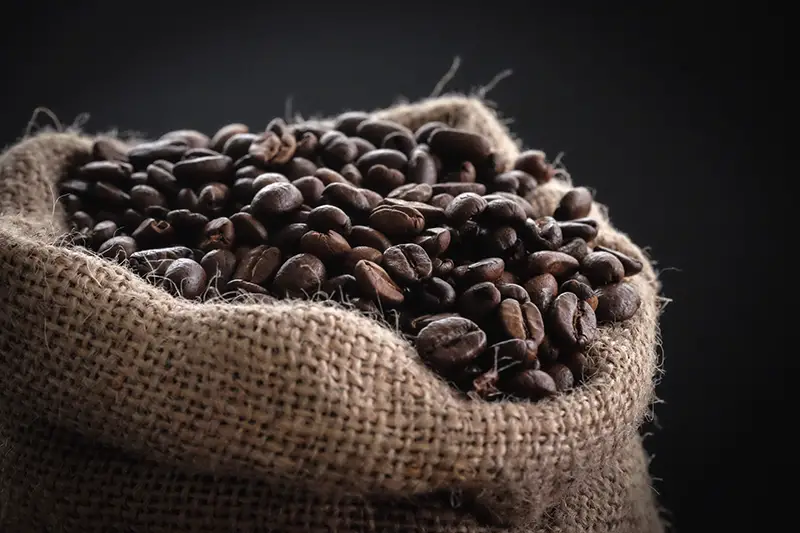 If you're reading this, then you are ready to dive headfirst into the coffee roasting industry. Since this is a multi-billion-dollar industry, it's no surprise that you're looking to open your own coffee roasting company. With that said, you'll need to take several steps in order to give yourself a fighting chance in this competitive industry! Here are some of the things you'll need before you can open a coffee roasting company.
A Business Plan
The first thing you need when opening a business of any kind is a plan. A business plan for a coffee roasting business will address each of the following essential elements:
Estimate startup costs
Fully research and define target market
Price structure for everything you sell to consumers
A Business Name
There is a lot more information that's usually added, but these four are the absolute bare minimum required.
A Business Registration
The three main types of business structures that you'll be looking at are sole proprietorship, partnership, and limited liability company (LLC). The latter is the most commonly known of the three and if you have the money to invest, I highly recommend you go down that route. With an LLC, if your business gets sued, you are personally protected from that lawsuit.
On the other hand, if you are planning to start a business with another person, then a partnership will be the best structure to use.
Whatever you choose, you'll have to hire a legal expert to help you tackle this complicated endeavor.  
You'll also need a tax registration code (EIN) but this part is pretty straight-forward. Just visit irs.gov to register.
The Ability to Break Through these Barriers
So, there are a few major barriers when starting a coffee roasting business that must be overcome in order to be successful. Most people don't even consider these beforehand and end up getting themselves overwhelmed.
Find the perfect location. Not only do you need your shop to be located in a convenient place where your customers can find it, but you have to make sure your city ordinances allow for the smoke and fumes at that location.
There is a steep learning curve that must be overcome. Finding the right sources for beans and developing a roasting process are both extremely important.
A Unique Selling Point
What will set your coffee shop apart from the others? This is known as a unique selling point and is absolutely essential to success in today's busy market. The fact is that consumers are overwhelmed with options today, so they are going to be attracted to places that emphasize on the experience and not just the product. Anyone can make coffee. What they want from you is an experience.
Some examples of unique selling points for a coffee shop are:
Blends that are only available in your coffee house.
Themes that are unique to your coffee shop.
Subscription plans. For example, for one monthly payment, your consumers can get a specific amount of coffee every day.
A Well-Defined Brand
Brand identity is what sets companies apart. It's based on the way the public views your business. Fortunately, you're able to control this through careful planning and precise policies. Most people just design a logo and call that their branding strategy but it should go much deeper than that.
Branding starts by using the unique selling point discussed in the previous section as the foundation and then building a reputation around that. So before opening your coffee roasting company, you'll need to define exactly what it is that you want your brand to represent.
Business Insurance
In order to meet all of the legal requirements and protection that come with owning a coffee roasting company, you'll have to get business insurance. Insurance protects your company from financial disaster. At a bare minimum, you're required to get general liability insurance and workers' compensation insurance in order to operate a coffee house.
General liability protects your business from customer lawsuits while workers' compensation protects your business from the financial hit of a workers' compensation claim.
The Right Equipment and Procedures
A coffee roasting company needs the right equipment to operate. Here is a list of the requirements:
Roaster which also includes proper ventilation, electrical work, and gas.
Bulk storage bins, such as small grain bins to store the beans prior to roasting.
Sink with 3 compartments, hand wash station, and washable floors and ceiling.
Racks for shoring packaged coffee beans
Commerce-certified scales
Procedures for all employees to follow
Final Thoughts
While all businesses require a lot of set up, a coffee roasting company will find the rules to be less flexible since they serve consumable products to consumers. Be sure you're prepared to meet all of the requirements before you take the first step into opening up your coffee shop.
You may also like: Key Considerations When Starting Up An Alpaca Farm
Image source: Unsplash.com