Click here to get this post in PDF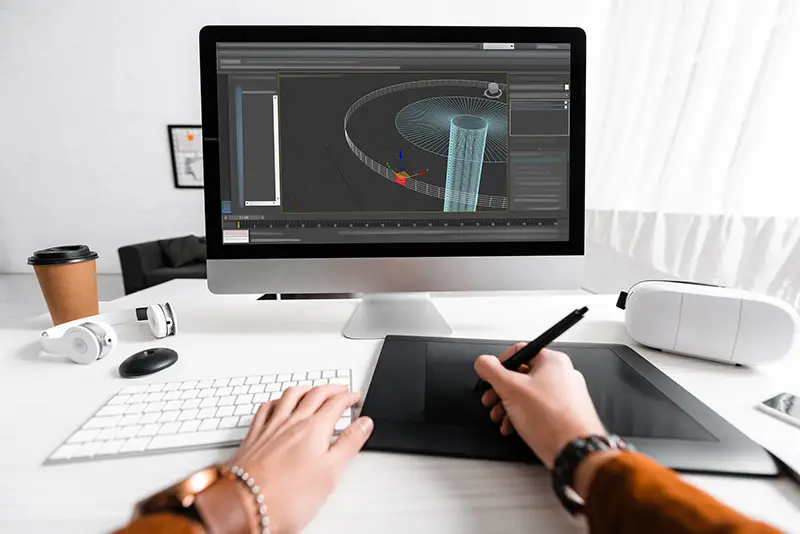 The game of marketing is giving a hard time to both developed enterprises and start-up businesses. In recent times, it is hard enough to communicate with the audience, establish relations and persuade them to take action using old marketing tactics. Well, with the emergence of 3D animation, it is all simplified now.
3D animation has become increasingly popular in the past few years with the rise of computer-generated imagery in movies, video games, and commercials. You can hire 3D animation companies to increase your product awareness and build your brand reputation.
Wondering how they can help create a memorable experience for your customers and take them on an emotional journey with your brand? Here are the top 10 3D animation companies working worldwide and leading the way in this rapidly growing industry.
Let's dive in to find out.
Benefits of Hiring a 3D Animation Company
Following are the benefits of hiring a 3D animation company.
Improve Product Awareness
Animation videos can effectively portray your brand by educating people about the benefits of your product. If you want to be considered an innovative brand, you must start creating videos showing how your products work in real life. A 3D animation production company can help you make this happen.
Build Reputation
Hiring a 3D animation production company that can produce high-quality 3D animated videos can assist you in building brand value. 3D animated videos effectively showcase your business expertise and skill through sales advertisements. When people observe the authenticity of your approach, they are more likely to buy from you.
Better Customer Engagement
Visuals and animations are the best way to derive customers' attention. According to statistics,  a marketing video can produce 300% of possible leads by attracting considerable traffic to your site.
3D animation companies bridge the creativity gap in your content strategy and increase the chances of engagement with your target audience.
Increase Conversions
A video containing highlights of products and new collections on a landing page can significantly boost conversions. That's why people are more into hiring 3D animation companies to reflect a great visual experience.
Top 10 3D Animation Companies Working Worldwide
If you are in search of a company that can handle your 3D animation needs, we have got your back. Some top 3D animation companies are as follows:
RIP Media Group
RIP Media Group is a global network of creative professionals who work together to bring your ideas to life. RIP Media Group is located in Los Angeles, California, with years of experience in 3D animation, visual effects, motion graphics, whiteboard animation, and video production. They have worked with popular brands named Comcast and Cisco.
VeracityColab
VoracityColab is another California-based video production company. They have a team of creative storytellers who promote brand voice through high-quality animation styles. The enterprises they served are Adobe, EPSON, Adidas, Microsoft, and many more.
Kasra Design
Kasra Design is an award-winning Malaysia-based company that possesses expertise in developing high-end 2D and 3D animations. The team has been helping clients worldwide in reaching new heights with their work, completing 800 successful projects.
They have experienced artists skilled in creating high-quality illustrations, explainer videos, and motion graphics for sports, IT, and medical corporations. They have worked for industry-leading brands like Intel, Shell, Visa, Pepsico, etc.
In addition, Kasra Design has won numerous awards, including Best Animation Independent-Film and Leading Asia Video Agency awards.
Yans Media
Yans Media is another name of excellence in the animation world from Armenia. They have expertise in producing motion graphics and appealing explainer videos. Yans Media has greatly contributed to uplifting various renowned corporations with their customized approach and exceptional promotional strategies.
Indigo Productions
Indigo Productions are known for manufacturing high-quality visuals for businesses, fascinating animations for the entertainment industry, and compelling advertisements for big sellers. The New York-based company has many satisfied clients worldwide. Their portfolio includes mega Brands naming Samsung, IBM, Givenchy, and so on.
The DVI Group
The DVI group is a well-known firm for crafting 2D and 3D animations, billboard designs, motion graphics, live-action films, print designs, and other video formats. With over 20 years of experience, they have an amazing craft for videography supported by strategic communication.
The DVI group has won the Muse and Telly award previously. They have also worked with Newell brands, Doosan, International Hotel Group, Mercedez Bans USA, etc.
Grumo Media
Grumo Media is a popular firm commonly known for unique explainer video production. The team of experienced individuals perceives your brand vision and turns it into short-form explainer videos extraordinarily well to attract the ideal customers. They have worked for various big enterprises enlisting Walmart, Microsoft, and many others.
Clarify Ninja
Clarify Ninja is one of Poland's best video production corporations, working with advertising and other paid corporations worldwide for decades. They are expert animators who proficiently innovate 3D animations, illustrations, storyboarding, and multiple video formats for businesses around the globe. The prominent brands they have served over the years are Zoom, Codio, Google, Pipedrive, etc.
Spin Creative
Another top-notch 3D animation production studio is Spin Creative, based in Seattle. They follow brand marketing strategies to create unique visuals for your brand. The best thing about Spin Creative is its adaptability to every business. They follow a bespoke approach to create engaging videos for your company. Gap, Treehouse, and Microsoft are some of the names of their clientele.
BuzzFlick
Buzzflick is an award-winning company located in Houston. They are famous for creating attractive videos and soul-stirring stories tailored to brands and businesses. Over the past years, they have won several awards for their excellent 3D animation videos. They also got to work with big names, including NABU, Airracer, Avia shoes, etc.
Factors Making a Good 3D Animation Company
Affordable Price
The best 3D animation companies should have decent rates for their services. They should be able to provide quality 3D animation at an affordable price without compromising quality.
Best Response Time
A good 3D animation company should commit to providing you with fast and reliable responses whenever you need them. It's good if they can respond within 24 hours or so. It will make things easier for everyone involved in the process.
Experience
While looking for a 3D animation company, ensure they have considerable experience in the industry. They must be able to create something out of the box, providing a great user experience simultaneously.
Case Studies
The case studies should be available online to analyze the projects they have worked on before. It will help you decide whether they are a perfect fit for your business or not.
Satisfied Clients
Another essential aspect you should consider is the reputation of a 3D animation company. Check their client history and testimonials for their past project to find out how good their work is.
Why Choosing the Best 3D Animation Companies Worth Your Time and Attention?
3D animation is a critical part of any product development process. Hiring the best 3D animation company will help you leverage your brand identity. This is because a reputed 3D animation company can help you deliver better realistic customer experiences.
It's an essential part of any digital strategy as it helps you compete in an increasingly competitive market where consumers expect high-quality content. So considering experts who create an excellent visual is worth your time and attention.
Final Thoughts
Hence, 3D animation videos are a lifesaver due to their adaptability to every business. Additionally, the cost viability, high promotional rate, and boost in sales are some of the significant reasons people opt to hire the top 3D animation companies.
You may also like: Why 3D Rendering Is The Future Of Business Marketing
Image source: Depositphotos.com