Click here to get this post in PDF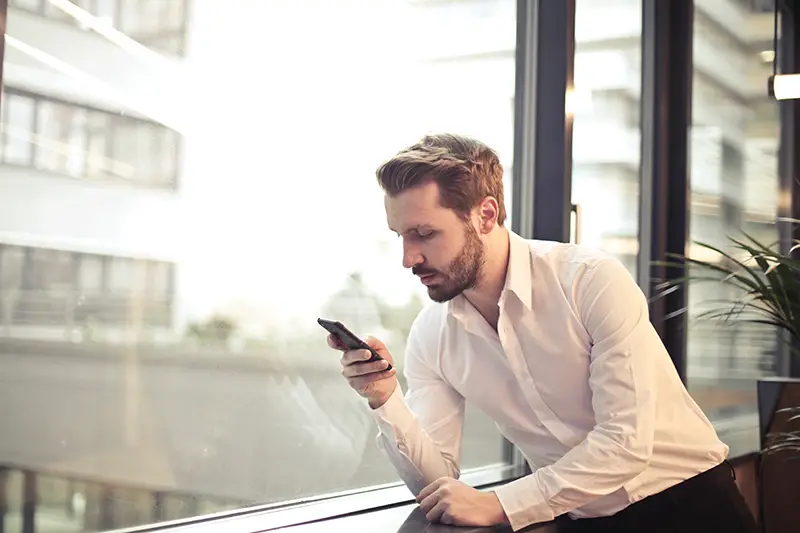 Are you aware of a pretty instrumental fact that your personal and professional growth is very much dependent on the people you are "surrounded with?" For instance, if you spend more time with "people" who are growth-centric, the chances are high you will also reach a new height sooner or later down the line. However, if we talk "particularly" about your business, its growth is "hugely" dependent on the agencies you work with, which could be your suppliers, business partners, "broking" agents, or others. Thus, the fact of the matter is if you are considering killing it in the telecommunication industry, we can certainly help. "But, how?" you might ask. Well, we can connect you with one of the best mobile wireless service providers in the USA, whose resource and support will take your earning potential to the zenith. "But, what the role of PCC Wireless will be in this journey?" you might want to know, right? So, we must tell you they will help:
1. Establish your T-Mobile Authorized Dealership 
2. Train your employees with new and effective sales and marketing techniques 
3. Assist you with real estate space leasing for opening your T-Mobile TPR store 
4. Offer you all the T-Mobile systems and product line up, like wireless plans, devices, and accessories
5. Aid you resolve other minor business issues that might emerge down the road
So, now that you know how PCC Wireless can contribute to running your T-Mobile business successfully, it's time to shift to:
Three Best T-Mobile Business Advantages you can leverage after collaborating with PCC Wireless  
Do you know that T-Mobile is always pretty obsessed with acquiring new partners and customers? Therefore, if you tie up with them and PCC Wireless, you can reap various dividends that they offer, like:
1. Great network 
2. Amazing service 
3. Best value for customers
Now, suppose you explain these pros of buying T-Mobile wireless plans and devices to your potential customers compellingly. In that situation, they are more likely to put their money on your offerings instead of turning up to your competitors. Ok? Got it? 
Now, please remember that when you team up with T-Mobile instead of other mobile wireless service providers, you will have to never compromise on anything, be it quality of service or quantity of revenue. Do you know why? Because they invest in partners and customers equally. So, if you win in your business, T-Mobile is also likely to benefit from that. 
So, now that you are aware of the background story of T-Mobile and PCC Wireless, it's time to switch to:
How T-Mobile's Partner Program is Different from others?
"To be frank," with a business partner like T-Mobile at your disposal, you can be rest assured of getting the necessary support to accelerate your business growth through critical innovation and unconventional thinking. What's more? T-Mobile guarantees that you will never have to compromise with "network, support, or value," resulting in serving your customers better. 
Please be mindful that as a T-Mobile Business Partner:
1. You will sell plenty of mobility solutions to your customers
2. You will leverage the strength and resources of the brand to acquire more buyers for T-Mobile's products
3. You will make the most of the competitive compensation and other selling models to achieve the long-term goals of your business 
4. You will take full advantage of T-Mobile's aggressive program, no matter if you want to integrate T-Mobile's wireless connectivity into your current products or solutions or only sell the offerings of T-Mobile to your existing or non-existing customers 
What does T-Mobile do to build its partner's trust and earn their loyalty?
If you are "considering" becoming "T-Mobile's partner" by inaugurating a "T-Mobile Authorized store," we must inform you that you will experience the "finest" trading experience throughout the given timeframe as this brand always works in the best possible interest of its associates. Apart from that, you will get:
1. Magenta Glove experience, doesn't matter if you are T-Mobile's partner or consumer 
2. Unlimited earning potential through T-Mobile's unique pay-per-performance commission structure
3. Improved partnership experience as they value their associate's feedback and work on it 
4. Enough value and respect as T-Mobile rewards their collaborators for their commitment and loyalty to the brand
5. Essential tools and training to take your business to the highest level of success
So, now you are well familiar with the pros of working in conjunction with PCC Wireless and T-Mobile. Right? Then, you must not delay "anymore" reaching out to the optimal T-Mobile Master Dealer in the USA to start your new TPR store in one of the high traffic flow areas of the country. 
The endnote 
Hopefully, you acquired plenty of knowledge through this text-oriented content, be it the benefits of becoming a T-Mobile Authorized Retailer or the pros of tying up with PCC Wireless. So, if you liked this informative piece and want to get help launching a T-Mobile TPR store, we recommend giving a ring to the highly acclaimed T-Mobile Master Dealer in the US.
You may also like: Mobile App Product Discovery – Everything You Should Know