Click here to get this post in PDF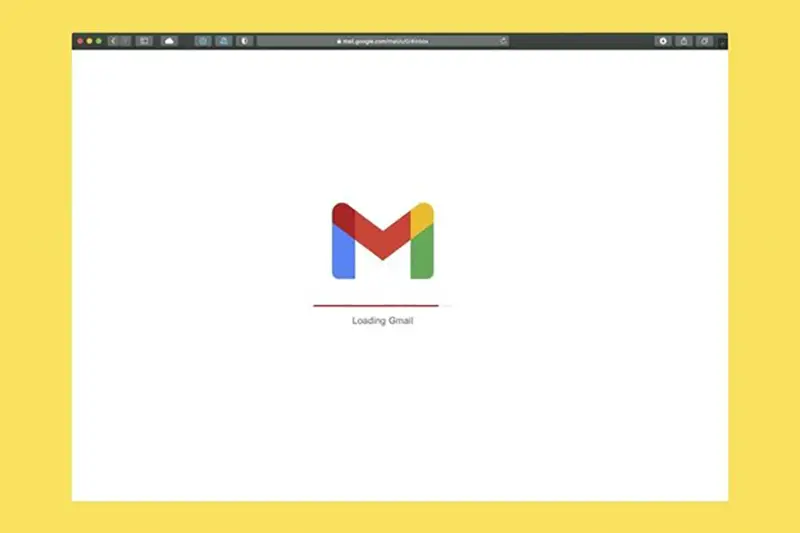 In today's technology and information age, there are numerous new-age communication channels through which consumers actively communicate and socialize. Not only with each other, either, but with the brands and organizations, they patronize as well. Therefore, learning and understanding consumers' new communication channels are essential for marketing and advertising professionals. However, traditional lines of communication are still crucial, too. This is especially the case for email. While email isn't necessarily completely traditional, since it was only available in the era of the information, it is still old enough to be considered somewhat of a traditional practice by today's standards. That being said, email remains an important communication tool for professionals throughout all stages of their careers. 
That being said, email inboxes are prone to becoming littered with spam, filled with junk, and completely chaotic pages with little-to-no organization or sorting. When this happens, that email inbox is no longer a tool but a source of stress and disorganization. Learning how to organize your email inboxes will help you turn email communications into helpful tools focused on communication and productivity. 
"Email marketing is one of the most effective ways to reach and engage your audience. In fact, the importance of email marketing is so great that we recommend most businesses develop a plan for implementation by 2022."

– Keran Smith, CMO and Co-Founder, LYFE Marketing – 
Always Mark Spam 
Firstly, one of the most important things to do when you're regularly managing an email inbox that you're using is to make sure that you're always marking spam when it comes into your inbox. This is because it helps the email provider and email software know which senders are spam and which are legitimate. By making this differentiation for the email software, the programming can then direct future messages from senders marked as spam straight into the spam inbox. This way, those annoying messages never even see the light of your primary inbox.
This tiny little action helps users avoid a cluttered inbox that's full of spammy emails from malicious senders.
"Keeping spam and junk mail out of my inbox is always a priority for me. I get too many legitimate emails that I need to respond to every day. So I just can't afford to waste my time looking at or worrying about spam emails showing up in my primary inbox."

– Lina Miranda, VP Marketing, AdQuick – 
Star Important Messages From Important Senders
Most email platforms have a star or 'mark as important' feature. This is a really helpful tool for professionals and individuals alike, and can really be a game changer when it comes to email organization. The way this feature typically works, on Gmail, for example, is that there's a little star next to every email that pops up in the primary inbox. 
The star is grayed out, by default, but you can toggle it on in order to mark a message as important. Then, on the side bar, you can filter your primary inbox to only display starred messages, or messages that were marked as important. 
This way you can quickly find important email threads that you need to reference often or for a specific project.
"Being able to mark email threads as important is really just so helpful for me. When it comes time for me to handle my communications, I can just immediately filter out the noise. By that way, I can put my attention and concentration on the most impactful communications."

– Jayme Muller, Brand Manager, RTA Outdoor Living –
Create Various Inboxes
Something that keeps coming up is the mention of the primary inbox. This is because most modern day email platforms allow for a relatively significant amount of user customization. One customizable feature is the creation of various inboxes. These inboxes can be categorical in nature, or can really be customized to fit the specific needs of the individual user. 
This is a specifically helpful feature when you're organizing your email inbox by project, or business category. For instance, perhaps you want sales emails in one folder, or inbox, and existing client messages in another. This can help you keep them sorted both mentally, and in the context of the email platform. 
"At this point, I think my email has upwards of 10 different inboxes all labeled as different categories. It's a little silly when I think about how much time and thought went into organizing my email inbox, but, here I am. I can't deny that it's helped me be way more productive than I ever used to be."

– Michael Fischer, Founder, Elite HRT –
Set Aside Time for Email Replies
An important lesson about email organization that takes some professionals a lot longer to learn than others is that it can be extremely productive to set aside specific time to actually engage in email response. This way you don't continually find yourself interrupting the day in order to respond to an email. 
While responding quickly to clients, sales reps, and other individuals you regularly work with is essential, it's also important to get your work done. If you only work on your project for 10 minutes, spend 15 responding to emails, and keep this up throughout the day, your actual project progress will be beyond subpar. 
"I really only check and respond to emails twice a day now. I start my day with a block of emails and communications, and I end my day the same way. In between, I try my best not to have my email constantly open. Sometimes it's just a distraction."

– Ian Heyman, Founder, Dermasteel –
Check Your Email Regularly 
Finally, this may seem like a no brainer, but if you don't check your email regularly, it's bound to get bogged down and cluttered with a bunch of unread emails from senders of all different types. This could include spam emailers and malicious users as well. 
By checking your email regularly, you're sure to have a better chance at keeping it organized and sorted the exact way you want it. "A cluttered mail account will lead to missing important messages, cost you valuable time navigating through your mailbox, and decrease your productivity."
– Clean Email Team –
You may also like: 4 Tips To Get You Started With Email Marketing