Click here to get this post in PDF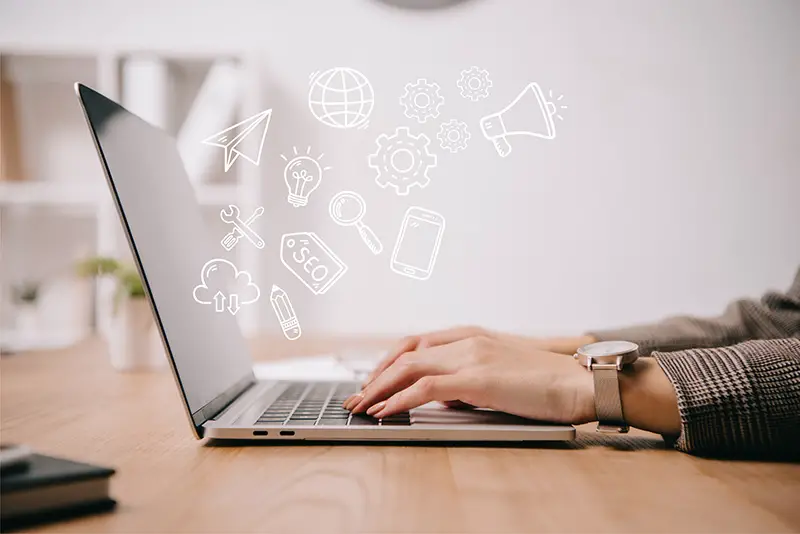 More than 90% of entrepreneurs start their businesses because they are competent, capable, or even brilliant in the first phase of the process. Their expertise in a particular industry allows them to supply what the market demands and needs.
In the second phase, things become more complicated. How do you ensure that your offer reaches the right audience? Or, to put it another way, what methods do you use to help your business get the attention it deserves?
A business's success depends on its customer base. Attracting customers requires the promotion of your business on the right platforms. Through the use of a variety of marketing channels and tactics, you can achieve significant results. Here are a few ways new businesses can expand their reach in the market. 
1. Use Video Content Marketing
A survey found that 86% of businesses reported that video marketing had increased their website traffic. Therefore, the use of video marketing is an effective method for reaching prospects and retaining existing customers.
A video may not only be interesting and educational, but it can also assist your business in connecting with customers more meaningfully. Moreover, videos enable customers to understand your business, add vibrancy and movement to your content, and expand market reach.
However, video production is something you should leave to the experts. For this reason, we'd suggest surveying your region to pick the best video production company. For instance, if you're in Tennessee, hire Massive Mission, a video production company in Nashville, to tell your brand's story through videos. 
2. Develop and Optimize Listings in Leading Directories
Smaller directories rely on larger ones for data, so listing on the major directories will likely result in your listing appearing on smaller ones. These applications are usually free, but many of them offer paid features. Listed below are some most popular directories. 
Google
Bing
Facebook
Yelp
Applicable niche directories like TripAdvisor, etc.,
Creating a listing is one thing, but optimizing it is another. To rank higher in search results, you should complete every field in your profile, add photos, and collect reviews. Furthermore, the information you include in your listings must match the information on your website.
3. Boost the SEO of Your Website
The purpose of SEO is to increase your website's visibility in Google's search results. Your website and blog posts should include relevant keywords to improve your site's visibility in online searches for businesses similar to yours.
Numerous factors contribute to a website appearing on the initial search engine results page (SERP). Among Google's top factors are the length and quality of your content, your site's loading speed, and how frequently you publish fresh content.
4. Leverage Social Media Marketing
Utilizing social media to market your business is a critical component of business growth. It is an excellent opportunity to reach a large audience and engage with them.
With social media, you can reach out to users who are already engaged with your brand and introduce it to those unfamiliar with it. More than half of consumers begin their search for a brand on social media before visiting its website.
If you wish to be successful on social media, whether it is Facebook, Twitter, or Instagram, you must create relevant content for your audience. As you create content, consider what your audience will find valuable and what you can offer them.
5. Establish a Strategy for Email Marketing
An essential component of online marketing is email marketing. Despite many technological advancements in the field of communication, email remains a popular method of communication. The conversion rate of email is higher than that of nearly every other marketing channel.
With email marketing, you can cultivate long-term relationships with potential customers. Using it, you can place visitors who are not ready to purchase into a funnel that keeps them engaged with your company rather than losing their attention.
If you wish to leverage email marketing, first offer something of value to visitors in exchange for their email addresses. The next step is to send the lead emails introducing them to your offer, building trust, and providing educational content related to their interests.
6. Make Your Site Mobile-Friendly
Google searches are conducted primarily via mobile devices, so it is essential to have a website that is both attractive and easy to navigate on a mobile device. You can also benefit from a mobile site for SEO purposes since search engines like Google will reward you with a higher ranking if your website is mobile-friendly.
Building a mobile-friendly website does not require technical expertise. There are templates available on most CMS platforms that are optimized for mobile devices.
Wrapping Up
The use of digital marketing is essential for small and new businesses looking for brand recognition. Additionally, digital marketing is critical for promoting your products and services and enhancing your online visibility.
Continually using the latest methods and techniques in response to your audience's data will enable you to maintain a steady stream of qualified contacts. 
To achieve success, you must use what you already know, build on what you have learned, and continually look for ways to improve. Building your online presence may seem challenging, but every step will substantially impact your business.
You may also like: 5 Simple Strategies For Enhancing Online Presence That Take 30 Minutes A Day
Image source: Depositphotos.com