Click here to get this post in PDF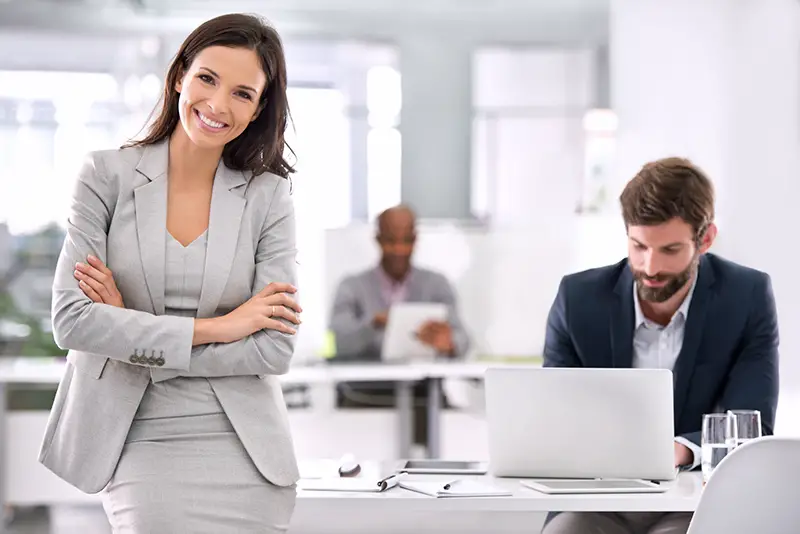 Keeping employees motivated is an essential part of any business's success. Not only does it ensure that your staff are working at their best, but it also makes them more productive and can even lead to higher morale and job satisfaction. But motivating employees isn't always easy. So here are some tips for motivating employees in the workplace.
Reward Positive Behaviour
Rewarding positive behaviour is a great way to motivate employees and encourage them to do their best work. Offer rewards such as gift cards, extra days off, or tickets to events they might enjoy. It's essential to ensure that these rewards are meaningful and personal rather than generic items that don't have much value to the employee. The more personal you can make a reward, the more likely your employee will appreciate and be encouraged by it.
Set Clear Goals
Setting clear goals for your employees can motivate them to work harder and achieve those goals. When setting goals, make them specific and measurable so that you can track progress over time. Also, give your employees deadlines for achieving these goals so that they have the incentive to stay on track with their work. Finally, remember to recognise when someone reaches one of their goals; this shows the rest of your team how vital reaching goals is and encourages everyone else too.
Provide Recognition
Recognising hard work is a great way to show appreciation for what your employees are doing and encourage them to keep up the excellent work. Make sure you provide public recognition (such as giving out awards at team meetings) and private credit (such as sending individual thank-you notes). Both forms of recognition will let your staff know how much you value their efforts, which should help keep them motivated in the long run.
Provide Support
Your employees will be more motivated if they feel supported in their work. Make sure you have systems to assist them, such as Managed IT Services, when needed. Additionally, try to create an environment where people can ask questions and voice their concerns without feeling like they're being judged or criticised. This will help your employees feel more secure in their work and make them more likely to keep up with their tasks.
Provide Opportunities For Growth
Giving your employees opportunities for growth is another great way to keep them motivated. Offer additional training and education programs, mentoring opportunities, or even chances to move up in the company. This will help give your staff a sense of purpose and show them that you value their hard work and dedication. This will also benefit your company as a whole, as it will help you retain your best employees and ensure that your organisation continues to thrive.
Encourage Teamwork
Creating a culture of collaboration and teamwork is essential for motivating employees. Encouraging staff to work together and help each other out will make them feel more connected and appreciated, which should translate into better performance. Additionally, allowing your team members to share their ideas and collaborate on projects will keep them engaged and motivated.
Offer Food And Drinks
Offering food and drinks in the office can be a great way to motivate your staff. This doesn't have to be expensive or complicated; simply having snacks and beverages available for employees will show them that you care about their well-being and are willing to provide for them in small ways. It also creates a more relaxed environment that may help your team stay focused and motivated.
Flexible Working Hours
Flexible working hours can also be a great way to motivate your employees. Allowing them to work outside the traditional 9-5 schedule and giving them more control over when they get their tasks done will show that you trust them and value their time and energy. In addition, this will likely keep your staff engaged and motivated, allowing for greater freedom and autonomy in their work.
Encourage Respect Amongst Co-Workers
Finally, encouraging respect amongst co-workers is another essential way to motivate your staff. Make sure you create an environment where people feel comfortable speaking up and expressing their opinions without fear of retribution. This will foster a culture of collaboration and make your employees feel valued, which should keep them motivated in the long run.
Motivating employees in the workplace is no easy task, but there are plenty of things you can do to help keep your staff motivated and engaged with their work. From rewarding positive behaviour with meaningful incentives to providing recognition for accomplishments, both large and small, there are many strategies you can use to ensure that your team stays motivated throughout their time at your company. By implementing these tips into your workplace environment, you should quickly start seeing improved motivation levels among your staff!
You may also like: Never Underestimate the Importance of Being a Good Boss: How Motivation and Efficiency Can Be Improved In the Workplace
Image source: Depositphotos.com