Click here to get this post in PDF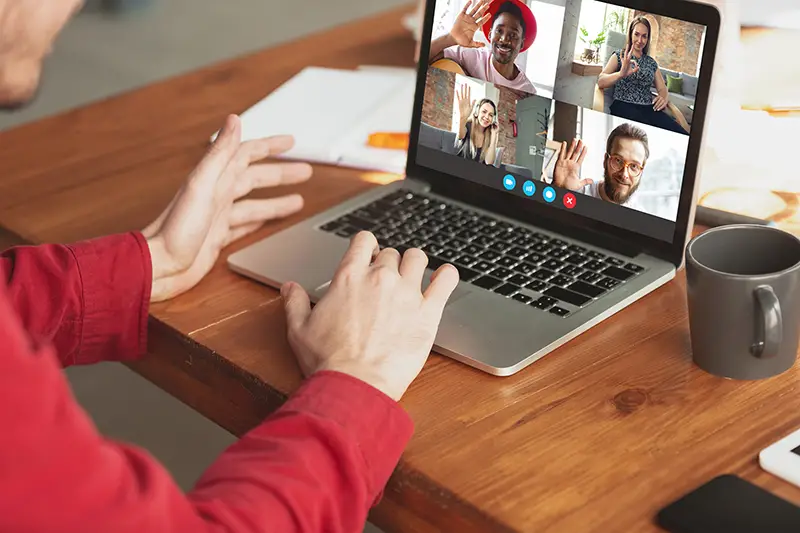 Have you experienced a drop in your employees' level of enthusiasm or effort on the days when they work from home? Whether your company has opted to take the plunge into entirely remote work complete with a customized zoom virtual office background for all employees or whether you simply allow workers flexible schedules or hybrid work options, it can be difficult to encourage remote workers to keep their motivation up. Without the surrounding support of an in-person office full of colleagues, some employees may find it difficult to get excited about and invested in their everyday work. Thankfully, you can motivate your staff and boost their spirits when working from home by using these handy tips.
How Work From Home Affects Employee Motivation
Before you can implement positive changes to help your staff, it's important to understand the different ways working from home can affect employee motivation. Even if you offer flexible rules and require minimal zoom backgrounds, remote work can have different effects on each worker. For many, it may lead to:
Lower levels of stress overall
Less pressure or fewer time constraints
Potentially decreased levels of productivity
Potentially waning levels of motivation
Potentially lower levels of work satisfaction
Potentially higher turnover levels
Fewer social connections with coworkers
The good news is that a handful of quick changes could get your employees excited and ready to work again. To remind your workers of the importance of their work and help them re-invest in their daily tasks, you may want to:
Start a formal employee recognition program to help employees feel valued
Raise salaries across the board and offer mid-year or end-of-year bonuses
Keep meetings short and to the point to avoid wasting workers' time
Send out motivational emails on a regular basis
Conduct surveys to gauge company-wide levels of stress and satisfaction
Benefits That Employees Value
In addition to providing small perks such as zoom immersive view templates to your employees, you can also motivate them by providing sought-after benefits. Some top benefits that many employees value include:
Meaningful assignments, less busy work, and recognition and public shout-outs for good work
A positive, upbeat, supportive, and healthy company culture
Productivity and/or merit bonuses at the end of every fiscal year
Generous paid time off, including vacation days, parental leave, sick days, and personal care days
Extensive healthcare, vision, and dental insurance coverage sponsored by the employer
Extra perks such as sponsored memberships and company discounts
Even if you already offer an excellent company culture and talented support staff, you may still find that some of your employees are struggling with keeping their motivation levels up when working from home. Although remote work can sometimes lead to dips in motivation, you can help get your employees invested in their work again by following these rules of thumb. Understanding the potential effects of remote work on employees' enthusiasm, implementing a few basic changes, and providing additional benefits are some of the ways you can start making company-wide changes to encourage your employees and help them find their drive again.
You may also like: 4 Tips to Regain Lost Motivation while Working from Home
Image source: Dreamstime.com