Click here to get this post in PDF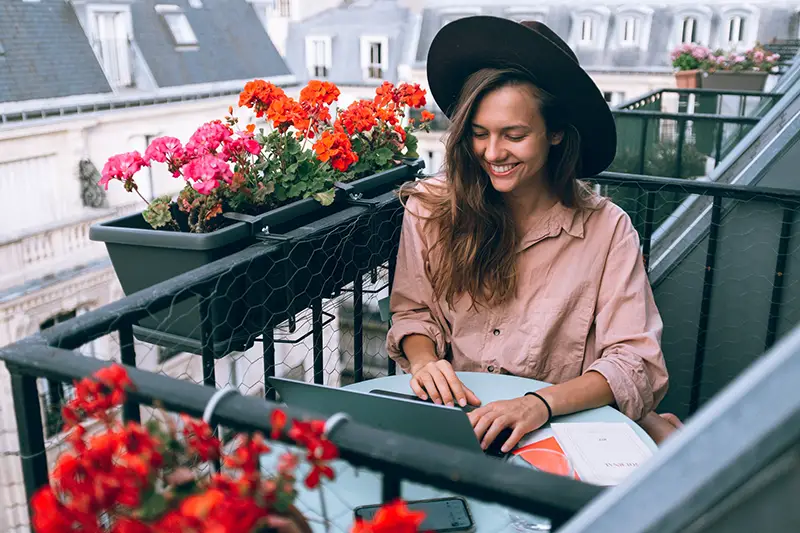 It happens to the best of us, losing motivation while working from home. It's been over a year and most of us still work from home. Children still get home schooled and you participate in your daily ZOOM meeting. Unfortunately, the pandemic has not come to an end yet. But this does not mean that we can just give up. Therefore, we are giving you 4 tips to regain your motivation!
1. Keep moving around
Sufficient movement is the key to stay motivated during work hours. It makes your brain cells stay active, which is essential in order to stay productive. Do you have moments of total numbness? Get up, walk towards the kitchen and pour yourself a nice cup of coffee or tea. This reactivates your brain! 
Next to a short distance walk to the kitchen or another room in your house, it is also recommended to get some fresh air during your lunch break. Go for a walk around the block, the fresh air will bring back the motivation for the second half of your work day!
2. Make sure you have a pleasant work environment
While working from home, it is crucial to create a good working space. The better the work environment, the more productive you tend to be. In order to create a functional workspace, you will need some good equipment. You can easily rent a Macbook or rent an iPad where the needed software is already installed. If you are not a computer wizard, this can save you from a lot of trouble and time. 
3. Make yourself a healthy lunch
Motivation and productivity are important while working from home. Nevertheless, your mind is also intertwined with your body, which makes a healthy meal crucial. After all, food gives your body the energy it needs in order to stay productive. When you eat too much sugar, you'll experience an energy peak. While this may sound nice, the peak only lasts for a short amount of time. This will result in your body feeling exactly the same as before you ate your sugars. This is why it is important to regulate a healthy food intake. If you regulate a healthy hood intake, your body will have energy for a longer period of time. And that is exactly what our bodies need while working at home. 
4. Play some music
Have you ever tried listening to music while you were working? For many of us, it helps us to stay focused. While others get distracted by it. For those who have not yet considered playing music while working, we suggest you give it a try. Music can make you feel happy. And happiness can have a positive effect on your motivation and productivity. Music can also result in creativity and great ideas. However, not everyone can stay focused while listening to happy upbeat music. Some people like Jazz, others like Hip op. Whatever music you like, there is a playlist for you out there! You only have to go and explore what suits you. 
With these tips, we hope you can regain your motivation and productivity while working at home.
You may also like: Suggestions to Motivate Employees Who Work From Home
Image source: Pexels.com