Click here to get this post in PDF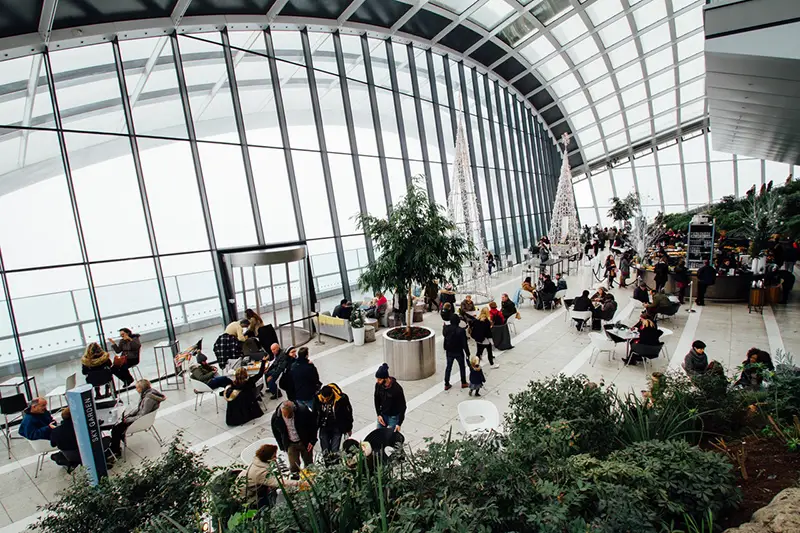 Displaying at an industry exhibition is one of the best ways to market your company. It raises awareness of your brand, as well as presenting an opportunity to meet potential clients, partners, and investors.
But it's not enough to just turn up to an event, cross your fingers, and hope for the best. A successful display takes a lot of hard work and commitment. Industry exhibitions are often filled with hundreds of different companies displaying their brands, many of whom will have a larger events budget than you. If you want to attract the right people to your stand, you need to be distinctive and have a good strategy in place.
To help you make the most of your next exhibition and come away with a huge list of leads, here are ten tips for event success.
Choose the right show
The choice of show at which you exhibit will be crucial to success. Think about what you are trying to achieve from your exhibition and do some research to find the most suitable shows in your industry. Look at the other companies exhibiting and the type of people that attend the event and work out how much potential there is for finding new business opportunities.
Make a plan
You don't want to go into the event unprepared, so draw up a plan of exactly what you want to achieve and the strategies you are going to adopt in order to achieve it. What do you want to get out of the event? New customers? A certain number of leads? Or just a chance to raise your company's profile in the industry? Look at who else will be attending and make a list of important people or companies you want to engage with.
Do your research
Will your competitors be exhibiting at the tradeshow? If so, do some research on their company through their website and social media channels. See how they are preparing for the event, and you may get some good tips on stand design and publicity. Look at past exhibitors from previous events to get some inspiration for presenting your company.
Bring the right material
There are likely to be several companies displaying at the tradeshow, so you want people who visit your stand to remember you. You should provide a wealth of promotional material to give people to take home with them. They'll soon rediscover these items, and your brand will stick in their mind. It's a fantastic tool for brand recognition and significantly raises your chances of nurturing leads after the event. This material can include things like business cards, leaflets, and information packs to inform and educate readers about your brand. There are plenty of printing companies who can create these assets for you.
Another good idea is to hand out free samples of products or provide demonstrations of your service so people can get an experience of what your company offers.
Add some distinctive design elements
With so many companies displaying their products and services, you want to entice as many people as possible to visit your stand. And the best way to do this is through a distinctive design. There are so many ways to make your display stand out, but it's a good idea to work with a design agency to help you create the perfect display and maximise the space you have been allocated. Elements such as video screens, branded custom balloons, and interactive elements such as competitions or virtual reality experiences will have people flocking to your stand from all over the venue.
Create branded merchandise
If boosting your brand awareness is your goal, a highly effective tactic is to give people free branded merchandise to take home with them. Most companies opt for uninspired offerings such as pens and mugs, so try to do something a bit different. Think of unique merchandise ideas that are both unusual and useful. This could include things like USB flash drives, branded snacks, or fully-charged power banks to allow people to recharge their phones as they walk around the venue. The options are endless, so use your imagination.
Take the right team
You need more than just one person holding the fort at your display stand if you want to get the most out of your event. A one-man show will only be able to speak to a limited number of people, and will result in you leaving the stand unattended whenever you have a bathroom break. Get the right team together, and make sure everyone is up to speed on the key messages you want to get across.
Promote your appearance
In the weeks before the event, you should spread the word across your marketing channels to ensure as many people are aware of your exhibition appearance as possible. Publicise it on social media and send details out to your email list. The more people you tell about it, the more eyes you will have on your brand on the big day.
Meet as many people as you can
Industry exhibitions are all about meeting people and growing your business network. Ensure you talk to everyone who comes to your stand and try to exchange contact details. Have a sheet at the front of your stand where people can leave their contact details to find out more information about your business. As a team, you should endeavour to visit every other stand displaying at the event in order to research your competitors and look out for any potential business opportunities.
Follow up afterwards
Once you have packed up your stand and everyone's gone home, that's not the end of your event appearance. You have one final job to do, and that's to follow up on all the connections you have made and all the leads captured. Send an email to those people you met thanking them for talking to you and opening up the conversation for further opportunities.
Conclusion
Exhibiting at an industry trade show is a big investment and takes a lot of hard work, so the more value you can get out of it, the better. By following these tips and planning every aspect of your display, you will boost awareness of your brand as well as capturing several new leads and customers.
Also read: Why The Events Industry Needs To Stop Talking About That Poster
Image source: Pexels.com