Click here to get this post in PDF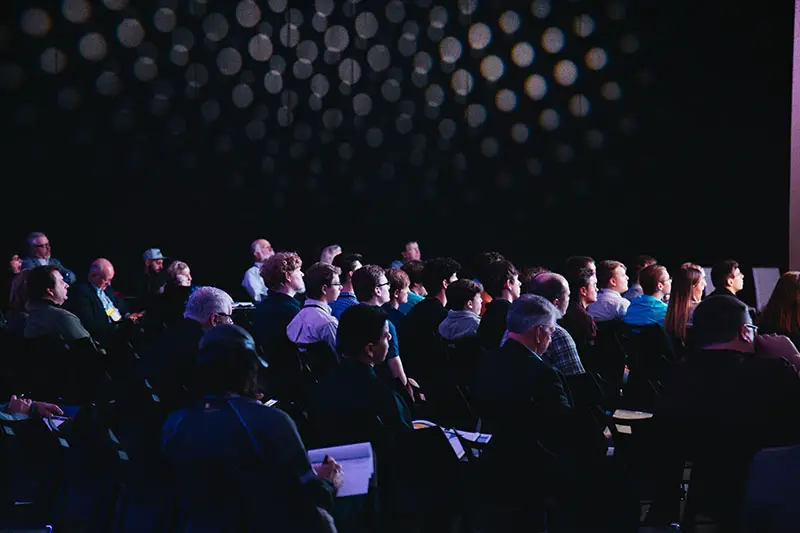 When hosting a corporate event, there are many different elements that need considering. Understanding the purpose of your event is a critical starting point if you wish to accomplish this as it will allow you to manage expectations within the planning process. Once you have determined this, you can begin the next steps towards hosting a corporate event that won't be forgotten any time soon. Follow these handy tips and tricks, and you can begin planning to host a corporate event like no other. 
Choose Your Theme
Choosing a theme is imperative to hosting a corporate event. If you are able to target your audience appropriately, you can gage their interest and give them exactly what they want. What is the theme? What topic are you discussing? What format should you present your points within? These are all questions you should ask yourself within this planning stage. If your audience is of a more serious demeaner, a presentation might suffice, clearly addressing the topics of your choosing. 
Sticking to the straight and narrow is one way to do things, but if you are feeling more adventurous, why not play with lighting, use props such as giant inflatables or showcase your points with comedic value. This will make you're your event standout from the rest, while conveying the points you came there to address. Immersive events are more likely to resonate more with your guests, so don't be afraid to mix things up!
Carefully Select Your Location
Now you've decided on the theme of your event, the location you host it in must be chosen with care. It's tempting to find a venue that you've merely heard positive things about but doing your research here in terms of logistics is extremely important. How many people will the venue hold? Is there enough space for all your attendees? What are the acoustics like within the room you'll be presenting in? Ensure that you figure all of these essential elements out prior to booking, and you'll be off to a winner. If your budget is tight, choosing a booking a location on a weekday is often the most cost-effective choice. It is also important to make sure that the location itself is accessible. If attendees are unable to easily reach the designated location, the chances they will actually attend are much lower. 
Set a Realistic Project Timeline
Planning a corporate event should not be a rushed process. Take your time and make sure that everything is perfect. There are many digital tools you can use to do this and ensuring that your project management systems run smoothly is key to success. You should incorporate promotion into this stage, after all, you want to make sure that there are people to attend your event! For smaller events, you can simply send out a guest list, whereas for larger events, invitations months prior will be essential. Promoting via social media, email marketing and any other digital means will give you the best chance of a successful event when the time comes.
You may also like: The Importance of Good Event Management
Image source: Unsplash.com