Click here to get this post in PDF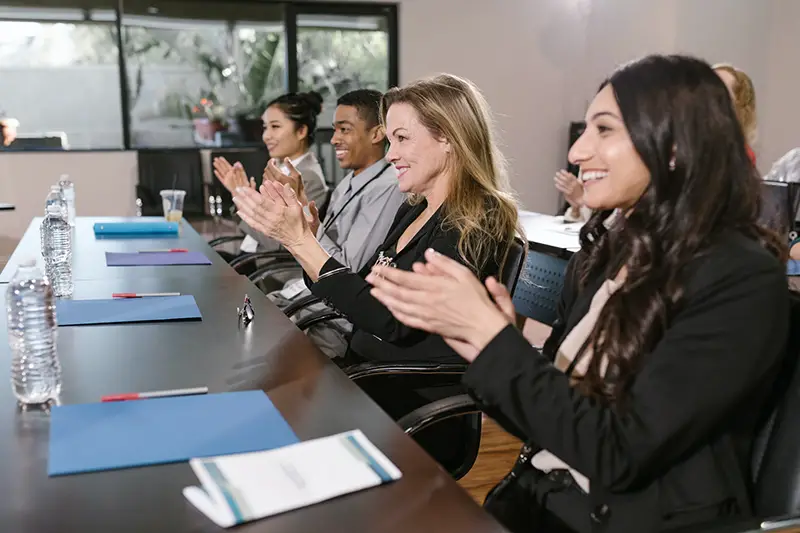 How wonderful would it be to unload some of your event management responsibilities to someone else, and it is not seen as shirking? Unfortunately, much of the work managing events has to be done by the organiser, but there are some ways to make it easy for yourself. Trusting professional service providers around your area can be a huge relief, as they know what to do and will be there for you both before the event, during, and after. One of the first services to think about is catering for corporate events, as the guests will pay much attention to food. Successful catering is a guarantee of the successful event itself, so it is worth trusting authoritative service providers in your area. There are lots of other aspects to consider while planning the event. One of those is knowing what to outsource to whom, and when it comes to hygiene and welfare facilities, getting the right company to give this work could make or break your event. Companies such as SRP Hire Solutions could help you with not only the hire of these important facilities, but could make managing your event much easier for you.
Why hygiene and welfare facilities matter
From basic portable toilets to luxury toilets with hot running water or fully mobile or static welfare units, a reputable event hire business will cater to your event, however luxurious it will be. Hiring a single toilet to help with an at-home wedding is easy, but having the experience and time to meet the needs of many at a festival or even small event is a little more complicated and time-consuming to organise. It's essential to provide facilities to match the grandeur of the occasion and in sufficient numbers that do not leave your guests queuing for hours missing all the fun. Choosing a company that offers all the equipment you need with an option to manage this side of the event for you makes excellent sense.
Getting help to get it right
Running an event is no easy task. You will want to be sure that you have done everything possible to make the event a success. After all, your business depends on it. Before the event day, you will be busy booking and confirming all the necessary elements. From services, entertainers, retail and catering, and welfare facilities, you will be pretty busy. Any help you can get narrowing down the number of contacts involved will make it far less complicated and quicker to keep track of where you're up to.
Now might be an excellent time to consider hiring a site cabin, a place to carry out event admin, keep paperwork and contact information safely alongside health and safety equipment, just in case you need it. Having a safe central hub that won't blow away if the weather turns a bit nasty or wet ensures that you always have a retreat to make life a little easier. It's also ideal for staff to take breaks, ensuring you meet the HSE requirements on employee welfare as an event organiser. Choosing event companies Singapore that can provide the welfare facilities you need and even manage this side of the event will save you time, energy, and probably money.
It's all a part of good event management. Ensuring that guest welfare provisions are up and running well must come high on the long list of tasks. Seeking expert help is most definitely not shirking your responsibilities, merely ensuring you have done your best.
You will also have plenty to do on the day, ensuring that everything is in place and set up ready to go when you need it. 
You may need to hire generators to provide primary or backup electrical power or require additional washing and catering facilities beyond a simple toilet block. Getting them from a one-stop-shop will save you time organising and will likely be cheaper than multiple suppliers. Not only can you hire toilet blocks (even luxury ones), generators, welfare cabins, and catering facilities from a single company. They can even manage this vital aspect to ensure you have all you need in sufficient quantities for your event to run smoothly. Leaving you free to handle the rest of the day with a lot less to worry over.
Knowing exactly how big an event may be challenging. Companies experienced in providing facilities for a wide variety of events, from private functions to corporate affairs, festivals, or craft and demo days, will have the expertise to know how much equipment you require to ensure the welfare of your guests. 
You may also like: Reality Check: How Businesses Can Host Events In The New Normal
Image source: Pexels.com