Click here to get this post in PDF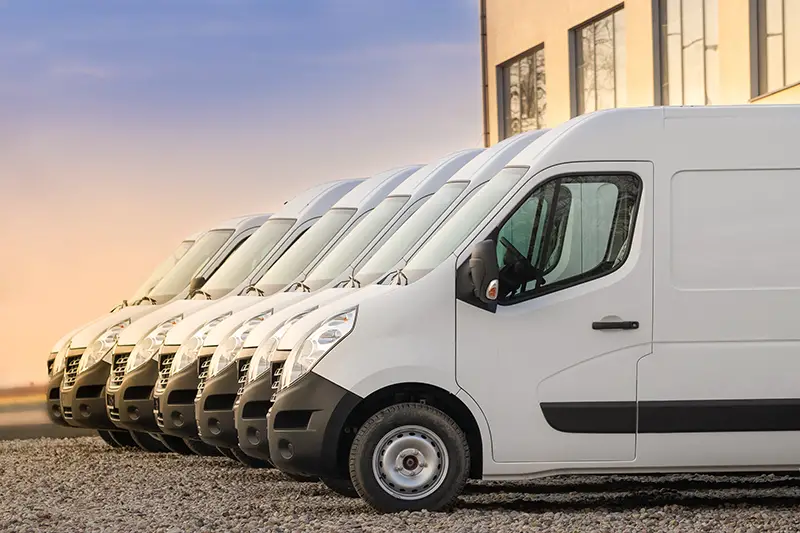 If you're self-employed, there are many benefits to being your own boss. You can choose your work hours, take on the jobs you want and enjoy your downtime even more. However, if you're self-employed and need a van for your business to run smoothly, it can be hard to know where to start. Van finance is becoming more popular as one of the best ways to fund your van purchase. The guide below has been created with you in mind and looks to explore how to choose the right van for your business needs and how to get the right finance deal for your circumstances. 
1. Work out your requirements
Whether you're a dog walker, kitchen fitter, florist or builder, the van you choose must fit your working requirements. If you already have a van, you may know what size and payload you need. If not, it's worth exploring different types of vans and their maximum payload to suit your needs. A van's payload is the maximum weight a van can carry legally. The payload will also include any passengers who will use the vehicle, so it's worth keeping this in mind. If you exceed the maximum load, it can result in a fine from the police and also put tremendous strain on your vehicle, leading to damage or a breakdown.  
2. Increase your credit score
If you're looking to get a van on finance, it can be worth checking your credit score before you start applying. It can be possible to get a van on finance with bad credit, but your options may be limited, or you may not get the best deal. There are so many benefits of having a good business credit score and working on your credit score, paying any current financial commitments on time and in full and reducing existing debt before your finance application can see easier acceptances with lenders and also lower the interest rate offered. 
3. Find the right lender 
When you're self-employed, it can sometimes be harder to get approved for finance. However, with a little careful planning, it can be possible. When you take out self-employed finance, lenders want to see how much you earn and how you're going to pay your finance back. From a lender's point of view, it's all about risk and the likelihood that you can meet your car finance repayments on time and in full. If you get paid cash in hand, depositing any earnings into a UK bank account can be a good idea to help prove your affordability. Most lenders will require you to supply three months' worth of bank statements before you can get approved, so it's worth getting your ducks in a row before you start making applications. 
4. Do your research
Whether you're looking to finance a van or buy one with cash, it can be worth researching the prices of different vans and what you get for your money. It can also be good to explore different dealerships, their customer reviews, and their status with the FCA before you buy a van from them. Many dealerships also offer warranties on both new and used vans, which can help give you that added peace of mind if anything goes wrong.
5. Take as many test drives as you like
Having several vans in mind that you like can be a good idea. What may suit your budget and requirements may not be the van you like driving. It's important that you feel comfortable in your van, and it suits the purpose. It's a good idea to test drive as many vans as you can and find the one that's right for your needs and feels good to drive. When you test drives a van, you should check its quality, especially if you're buying used. Take some time to see how it feels on the road and do some basic checks, like looking under the bonnet for any obvious signs of wear and tear, too, as this could give you some room for haggling.
You may also like: 3 Tips For Business Owners Who Want To Buy A Car
Image source: Shutterstock.com