Click here to get this post in PDF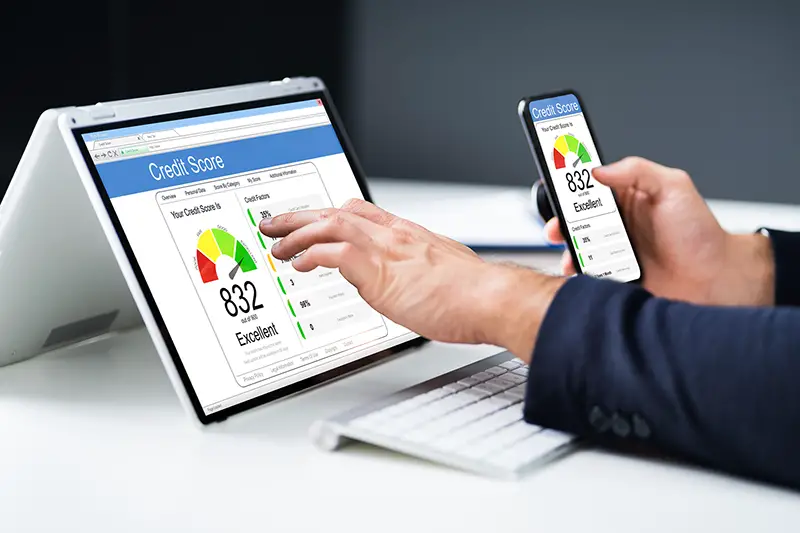 Every business initially requires an influx of funds to ensure its proper workflow. Some examples are having substantial capital, funds for purchasing equipment, and finances for its possible expansion. Remember that every business endeavor will require sufficient resources to run correctly.
A business owner can take a loan to meet your business's financial needs. Similarly, when an individual applies for a personal loan, a lender looks at your overall credit score. Your credit history will show your bank or credit company if you are trustworthy of a loan. 
How can a Business Achieve a Good Credit Score?
Maintaining an excellent credit score opens many opportunities for your business endeavor. Several business credit scores range from 0 to 100. However, different credit companies, banks, and lenders apply various scoring models. Building a good credit score means forming healthy financial habits. Here are some examples:
Paying Bills on Time
Any business owner should pay various bills on different dates. It will reflect on their credit results if they manage to keep up. Credit companies will notice how business owners manage their finances responsibly when applying for a loan. It will be easier for businesses to attain new loans with impressive credit history. 
Reduce Existing Debt
Overall, debt is formally known as financial liabilities since they represent factors that can affect your business. Any entrepreneur can contact Finis Cowan Attorney at Law to legally handle some of their debts. Paying debts can always be challenging, and you must focus on completing your financial obligations to maintain a good credit score. 
Paying Credit Card Debt
Repaying Vendors for Existing Debts
Eliminating any Outstanding Business Balances
Checking your Credit Scores
If you are running a business, checking your credit scores frequently will be helpful. Getting the habit of checking credit scores gives you an overview of your assets and liabilities. Aside from that, knowing about any existing issues will make it easier for you to rectify some financial mistakes. 
Set a reminder or alarm on your phone.
Take notes in your daily planner. 
Mark any calendar you will always notice.
Pay Existing Tax Liens
A tax lien is a formal complaint against any person or business failing to pay their taxes on time. Having a tax lien issue can become problematic for business owners. Because of its complexities, it is crucial for business owners to pay their tax liens in full to maintain an impressive credit score. 
Benefits of Having a Good Credit Score
Running a business, large or small, is not an easy feat to accomplish. Having a good credit score will also be crucial to the operations of a startup or a small business venture. Any business can have trouble obtaining additional financing without a good credit score. 
A good credit score is also vital in expanding the reach of your business. Whether you want to improve its production capabilities, hire new employees, or improve its recognition, a good credit score helps you get additional resources. 
Qualifying for Loans
One of the best aspects of maintaining an impressive credit history is experiencing a more manageable process of getting any loan. Many banks and credit companies have various metrics to check the credit history of an existing business. Lenders will hesitate to share their resources if a business has a poor credit score. 
Better Loan Terms
As your credit history improves and your business maintains a great impression with credit companies, they will soon offer you better loan terms. For example, a business owner requiring an immediate loan can negotiate for lower interest rates and more significant credit limits. It can be a game-changer for an expanding business endeavor. 
Better Terms with Suppliers
Suppliers represent the entities sharing their products, items, materials, and resources for the growth of your business. If suppliers recognize you to have impressive credit scores, it is easier for them to offer better terms. You can then purchase new equipment and materials easily with the help of your credits. 
Conclusion
A credit score shows a potential lender how a business owner handles the financial aspect of their business. It also shows how responsible and trustworthy your business is regarding managing assets and liabilities. Maintaining an impressive credit score will help you get excellent loan terms and benefits crucial to expanding your business.
You may also like: 6 Ways To Improve Your Credit Score Fast
Image source: Dreamstime.com