Click here to get this post in PDF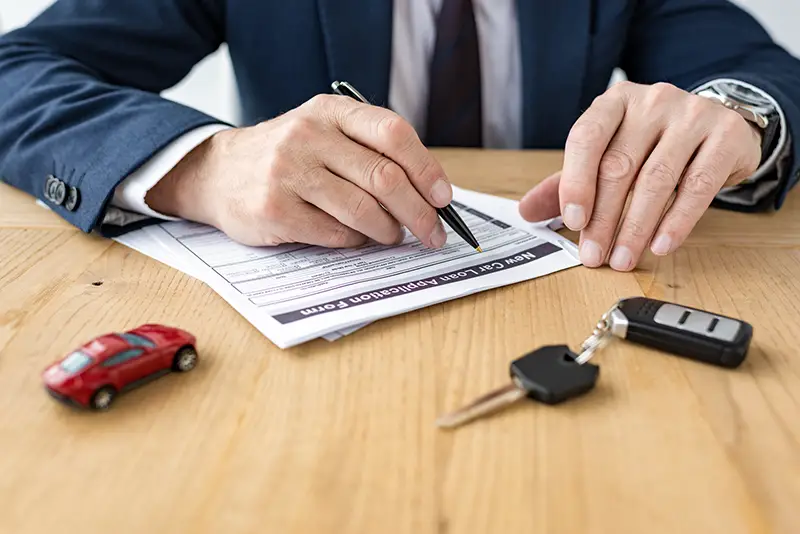 When getting the best car title loan, you need to know what's involved in the process. There are countless tips on maximizing your success when applying for a car title loan and help ensure you get approved quickly. From understanding interest rates and ensuring you have all the documentation required, much more goes into obtaining a successful car title loan than meets the eye.

Here are some tips that will arm you with the knowledge you need so that you can confidently apply for a car title loan, understand precisely what's at stake, and ultimately make an informed decision when it comes time to choose between different types of loans available for your specific needs.
1. Research the Payment Options
You want to understand your loan's fees and interest rates so you can make an informed decision about which loan best meets your needs. The payment options available to you will depend on the lender, so check with each before applying. You may find that some lenders offer more favorable payment plans than others, so it's essential to compare the options before making a decision.
2. Read the Terms and Conditions Carefully
One of the most common mistakes borrowers make is not reading the terms and conditions of their loan before signing on the dotted line. This can be a costly mistake, as you need to understand exactly what you agree to upfront to avoid any potential surprises down the road.
Read all the fine print associated with your loan and ask questions if anything needs to be clarified. This will help ensure that you are making an informed decision and understand your loan's full terms and conditions.
3. Find Out the Kind of Cars the Lender Accepts
Different lenders have different criteria regarding the kinds of vehicles they accept for title loans. Therefore, it's important to make sure that your car fits the criteria before applying. Check with each lender to see what kind of cars they will accept and whether or not you need additional documentation, such as proof of ownership or repair records. Knowing this information upfront will save you time and hassle in the long run. One common question among people applying for title loans is, "can you get a title loan on a financed car?" The answer is yes, as long as the lender accepts your vehicle.
4. Find Out If There Are Any Penalties
You want to make sure that you understand the consequences associated with late payments on your loan. Some lenders may charge a late fee or increase interest rates if payments are not made on time. Be sure to read all of the terms and conditions on your loan carefully before signing so that you understand what will happen if you do not pay your loan on time. Early repayment may also incur penalties, so make sure to read all of the details about that as well before signing on the dotted line.
5. Borrow From Licensed lenders
It is always a good idea to borrow from licensed lenders. Licensed lenders must adhere to specific regulations and laws, which help protect you as the borrower. Check with your local government or state regulatory agency to ensure the lender you are considering is properly licensed and regulated. This will help ensure that you are protected from potential problems. If there are any issues or questions, you can contact the regulatory agency, and they will be able to help you resolve the situation.
6. Make Sure You Get to Keep Your Car
Scams do exist when it comes to title loans, so it's crucial to ensure that you do not fall victim to one. Typically, in a legitimate loan agreement, you will get to keep your car and use it as collateral for the loan. Be sure to ask any questions you have about the specific lender's policy on keeping your vehicle before signing any documents. Additionally, make sure to get all the terms and conditions in writing so everything is clear and precise.
Taking out a title loan can be an excellent option for people who need quick access to cash. However, ensure you understand the terms and conditions before signing on the dotted line and only borrow from licensed lenders. You can make an informed decision about which loan best meets your needs by researching.
You may also like: Are Car Title Loans A Good Solution For Instant Cash?
Image source: Depositphotos.com