Click here to get this post in PDF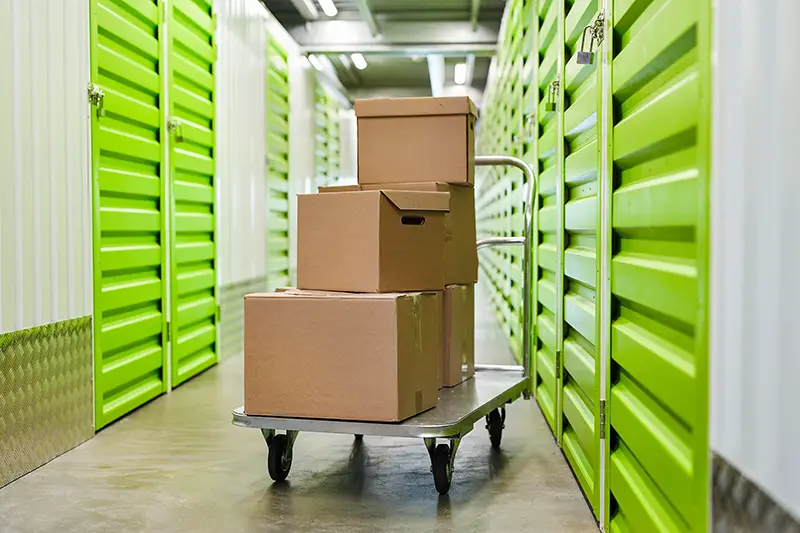 If you're an event planner, you're likely to have many items that need ample storage space between events, to facilitate the proper functioning of your business. Renting storage units for event planners allows you to conveniently and safely store your equipment, and the core of your event planning business will remain robust. 
Here are practical storage unit tips to ease the process and help you run your event planning business as efficiently as possible. 
Tip 1: Clear Your Home Space of Your Work Equipment With a Storage Unit 
Have you attempted to store some of your event planning items in your home to access them for your next event quickly? Well, that might not be a great idea. 
While you can quickly access your event items, storing them this way can lead to a lot of clutter and even high-level stress when struggling to find items. Consider renting a storage unit near you and clear your home space from any event items. 
Tip 2: Invest in Quality Storage Unit Structures 
Investing in quality storage unit structures will help you manage and keep your storage space well-organized. Even though structures like shelving are vital, it's important to invest in the correct storage structures that suit your equipment. For example, storage units for event planners require the right storage structures to help implement functional organization and keep your inventory in good condition. 
Tip 3: Consider a Drive-Up Unit 
As an event planner storing your equipment at an external storage facility, choosing a drive-up unit is wise. Drive-up storage units will help you drive up to your storage unit to load or unload your equipment more easily. For example, you can conveniently drive up your mini-van directly to the unit, which is great for loading or offloading bulky equipment for your events, such as chairs and tables. 
Tip 4: Opt for an Event-Specific Storage Unit 
If you plan several events, you don't want to have a chaotic situation in your storage unit. Consider investing in multiple storage units for event planners so you can store specific items in different units for proper storage and easy accessibility. 
The 5×5 storage units are often enough for smaller items and can fit comfortably in most people's budgets. However, having a larger bin can be great for general event planning items like tables and chairs. 
Tip 5: Look for a Climate-Controlled Storage Unit 
If you have plenty of planning files, tax documents, and other essential paperwork that require secure storage, look for a climate-controlled storage unit. A climate-controlled storage center is a great option because it can protect your documents and files from moisture and temperature changes. 
Tip 6: Take Inventory of the Items in Each Bin 
Your inventory's safety is a concern, regardless of where you store your event planning items, so consider creating an inventory list of all items in each storage bin or container. Your inventory list should have the following: 
A product's name 
Number of the items (quantity) 
Pricing 
Product description or any other general information you find essential 
Labeling each storage bin with what's inside and recording it in your inventory is important because you can easily track where each item is. However, consider storing your inventory list where you can easily access it. 
Tip 7: Get Specialized Storage Bins for Your Items 
We recommend storing smaller items in specialized storage bins to keep them safe. For example, plastic storage bins with proper seal lids protect your items from pests, rodents, or other creatures. You can also use plastic storage bins if you want to locate what you need easily. 
Safeguard Your Event Planning Inventory With a Storage Unit! 
If you want to make your event planning business functional, a storage unit for event planners is a great idea to consider. Utilizing storage units has many benefits, especially if you implement the necessary storage unit tips. A storage unit will help you facilitate the proper functioning of your business, keep your inventory in proper condition, and help maintain a robust business.
You may also like: 4 Tips and Tricks for Packing and Organizing a Storage Unit
Image source: Shutterstock.com