Click here to get this post in PDF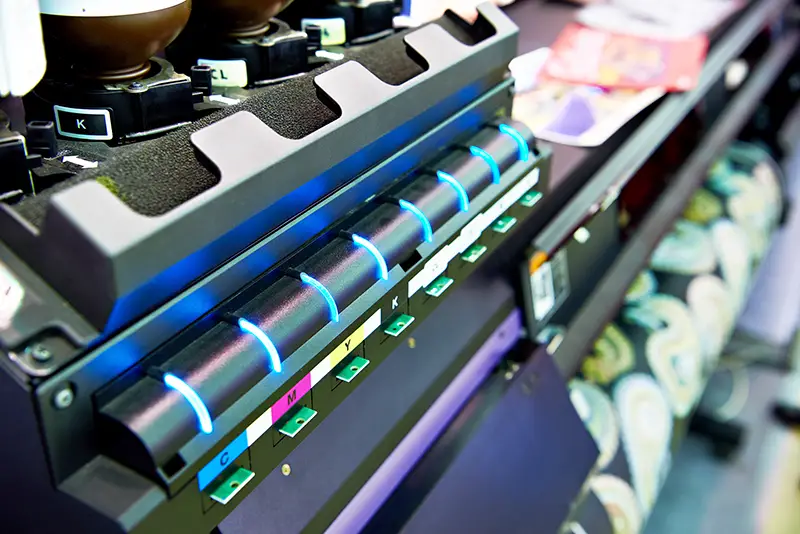 If you are looking to outsource your print management, but don't know where to start, this article will help guide you through the process. First, we will discuss the main things to consider when choosing a vendor. Then we will give some tips on how to find the right vendor for your organization and what questions you should ask during your initial meeting with them.
Look for detailed reporting capabilities
Reporting is the most important part of the process, and you should look for detailed reports that are easy to understand. When you're outsourcing print management, these reports should include a variety of information about your print processes and recommendations for improvement.
Some other things to consider:
Reports should be available in different formats (such as spreadsheets or graphs) so that they can be easily shared with others in your office.
They should also be available on demand so you can get them whenever you want them—not just when the vendor has time to deliver them.
Finally, reports need to be accessible online because not everyone in your office may have access to them otherwise (especially if they're printed out).
Ensure that you have access to current print intelligence
Print management software is a powerful tool that can help you save money and resources. Using it will enable you to make better decisions about your print environment, improve its efficiency, and reduce costs. This article will take an in-depth look at what print management software does for you and how it works:
It helps you identify cost savings opportunities by tracking the usage of all types of printing devices on your network: printers, copiers, fax machines, multifunctional devices (MFDs), etc.
It analyzes this information to identify areas where improvements can be made in terms of reducing paper use or improving job quality. For example, if a printer is running low on toner or needs maintenance then this would not be picked up by traditional management systems but would be picked up by modern systems as they are designed specifically for managing complex print environments like yours!
Focus on the vendor's overall expertise
You should look for a vendor with a good track record. You want to avoid the risk of working with new vendors who might be less experienced and more likely to make mistakes.
Instead, you should focus on finding a vendor that has proven its ability to help printers find success in their print management operations. If a printer is already successful at managing print, why would it need help? The answer is that every printer needs help from time to time—even if they're doing well overall—because there are always areas where they can improve their operations and get more efficient.
When choosing an outsourced vendor, ensure they have experience in your industry or similar industries. This way, you will be confident that the vendor understands your specific challenges and can provide solutions that meet your needs.
Ask if your vendor follows a standard process
It is important to ask if your vendor follows a standard process. If they do, it will ensure consistency and quality throughout the entire life cycle of print projects. It also means that they are following best practices and using the latest technology/processes for everything from quoting to proofing, order management, execution, and delivery.
Make sure that your print management partner well represents your organization
When considering outsourcing your print management, it is important to make sure that your organization is well-represented by your print management partner. What does this mean? It means that you understand the relationship between your organization and its print management partner. You should be satisfied with the relationship and happy with how it has been going so far.
These are a few tips to consider when choosing a print management partner
When it comes to outsourcing print management, there are a few things you should keep in mind. First, look for a vendor that has a detailed reporting capability. You'll want to be sure that you have access to current print intelligence so that you can make informed decisions about your printers and their costs.
Second, focus on the vendor's overall expertise and experience with managing printing processes within an organization of similar size and complexity as yours. Next, ask if your vendor follows a standard process when working with clients like yours—because, as we all know by now, every business has its own unique needs! Finally—and this is perhaps the most important consideration—make sure that your organization is well represented by its print management partner; after all, they represent your interests while they work together!
Conclusion
We hope that we have provided you with the information necessary to make a sound decision about outsourcing your print management. However, we want to stress again that this is not just about making sure you have the right tools in place but also have an experienced team that can effectively use those tools and helps you get the most out of them.
You may also like: Why You Should Outsource Your Business Printing
Image source: Shutterstock.com