Click here to get this post in PDF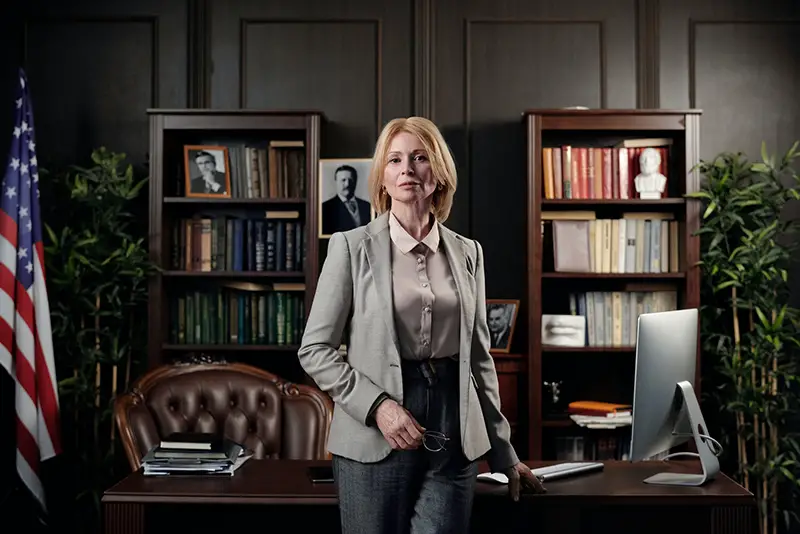 For almost everyone, the prospect of hiring an attorney isn't a walk in the park. In addition, the process comes with a fair amount of uncertainty and anxiety. However, as much as one would certainly avoid the legalities during a family dispute or business breach. The scary situation indeed is tricky when it comes to selecting an attorney or law firm.
But need no worries, because to make your decision-making process more straightforward, we're here to provide you with a few quick tips that can help you before hiring a law firm.
But first, let us see what a retainer agreement is and how does retainer ship works in the corporate world.
What Is A Retainer Agreement?
A retainer agreement is a one-off contractual agreement between two parties. One party charges the fee in return for a promise to provide services during the agreed course of time to the other. A legal retainer is mainly limited to legal services, where a client agrees to pay a fixed amount for a period in exchange for legal assistance from an attorney. 
However, one must not confuse the retainer fee with the actual service charges of the lawyer or the law firm. The client pays the retainer fee for the availability, whereas the expenses incurred for the legal services are separate. By signing a retainer agreement, you may gain quick access to a top rated law firm if you find yourself in an unwanted situation or require a legal opinion.
However, unless you're sitting on top of oodles of money, the cost is going to be a significant component when it comes to comparing potential attorneys. Hence, knowing the amount of a potential firm's retainer will likely be among your top considerations
Tips to Know Before Hiring a Law Firm on Retainership
Retainership is beneficial primarily for individuals and businesses that require constant legal work but cannot afford a full-time lawyer. Here are some tips to consider before you hire a law firm on retainers.
1 – Let's Start with the Basics
Before you proceed, define your problem carefully and ask yourself whether you need a lawyer. Most of the time, the solution is right in front of you. However, the stress forces you to seek the answer from external sources – for instance, hiring a lawyer to solve the situation for you. Whether you have been served with a lawsuit, charged with a crime, or want to break free from a legally binding contract. 
It is still understandable if you want to tackle things more professionally and do not want to worsen things. In that case, hiring a lawyer would be the best option. Under the guidance of a skilled lawyer, you can get out of the lawsuits quicker without making a mess.
2 – Make Sure You Understand What You Are Paying For
Most of the time, the inability to comprehend the contractual terms correctly leads people to sign up for clauses that might get them into trouble. But before getting into a retainer agreement with a lawyer or a law firm, you must know that no two contingency charges are the same. Talk with the law firm management or ask your lawyer to explain the payment plan before signing the contract. Insist on getting this information in writing in clear, comprehensible language.
3 – Check out Your Lawyer Records
It might seem to be a time-consuming and unnecessary step, but it can save you from putting your money in the wrong place at the end of the day. Whether you are hiring a private lawyer or a law firm on retainers, check their record with your state's bar council.
If your lawyers have ever been subject to any ethical inquiry or complaint, rethink your decision. If you notice a pattern of questionable conduct, confront them to save time and money.
4 – Hire a Lawyer Who Will Not Actively Solicit In Your Business
If a lawyer or a law firm approaches you through a third party and asks you to hire them, be aware. In legal terms, it is referred to as ambulance chasing and is strictly against professional conduct. If a lawyer or a law firm breaks the legal code to get to you, they are probably not the best fit to solve your legal problems. Rather, lookup for the best lawyers and law firms in your area on the internet or use the advertisement section of the newspaper.
Conclusion
The distinction between the legal needs of a diverse clientele can make people wary of entering a retainer agreement. However, they have proven to benefit clients, from corporate companies to private organizations and individual people. If hiring a lawyer without knowing the potential legal problems does not sit well with you, do not worry. Having a law firm on a retainer gives you the liberty to engage with them on any legal issue without having to sign-up for a long-term contract. It not only saves you good bucks but also allows you to trust attorneys that are best in the business for a specific case.
You may also like: Top 3 Factors in Selecting a Law Firm
Image source: Pexels.com