Click here to get this post in PDF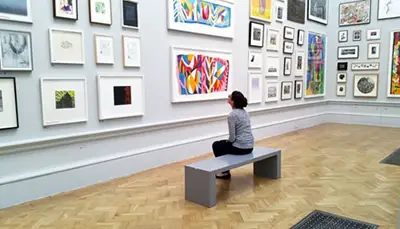 Your art pieces are unique, and you have to maintain them. It is a challenging task to relocate them. Even little details are necessary when you want to ship your collections. You have to consider how they will be packaged and moved to avoid damages. A good art shipping company can package your paintings for safe transit.
Artworks require handling with care, and you need an expert art shipper to relocate them safely. The expertise of the professionals will help secure your art pieces. However, choosing a specialized art relocating firm among many others won't be easy. Nevertheless, there are certain factors you will consider to help you make the right choice.
Reliable services
Search for a professional fine art shipping company that has experienced staff. The presence of qualified art handlers is a criterion for choosing an art moving company. The reviews of past clients will help you to choose the right art shipper. Professional art movers are specialists when it comes to handling and shipping artwork. They have the skills and experience required for packing, moving, unpacking, and installing pieces of art. 
Extra offers
Packing and lifting of artworks increase the risk of injuries and damages, especially if the items are heavy or delicate. Besides relocating your pieces of art, professional art handlers provide packing, crating, unpacking, and installation services. These activities require exceptional skills which experts can render. Instead, opt for an art shipping firm that offers additional services to ensure the smooth relocation of your valuables.
Shipping rates
Before you hire any art shipping company, check its delivery cost. Remember, the firm with the cheapest rates may not always be the provider of the best services. Choose reasonable rates that are not too high or low. A rate that can cover your expenses and as well be affordable for your customers will be ideal. You reduce delivery costs by cutting down on excess weight from product packaging.
Insurance of artworks
Good artwork movers help you to get coverage for your art collections. Never hire an art shipping company without insurance. You won't get compensated if your artwork gets stolen or damaged in transit. Therefore, it is necessary to choose a professional art shipping company that will ensure your valuables.
Reliable security system
An expert art moving company protects artworks while in storage and transit. You won't want to worry about the security and safety of your treasure. Look out for some descriptions that indicate protection of the artworks, such as 24/7 monitoring. Also, understand the details of a shipping company's tracking system. It will help you to keep tabs on your pieces of art in transit.
Choose an art moving company that offers you various shipping options. You have to choose a moving solution that satisfies your needs and is within your budget. Besides, a warehouse is essential for the storage of artworks before relocation. Remember to assess the capability of an art shipping company in handling your valuables.
The customer service team determines whether an expert art moving company is reliable. A shipper that provides timely updates gives you all you need to know about your timeless treasure. For more information, see fine art shipping by Convelio.
You may also like: All About Shipping Companies