Click here to get this post in PDF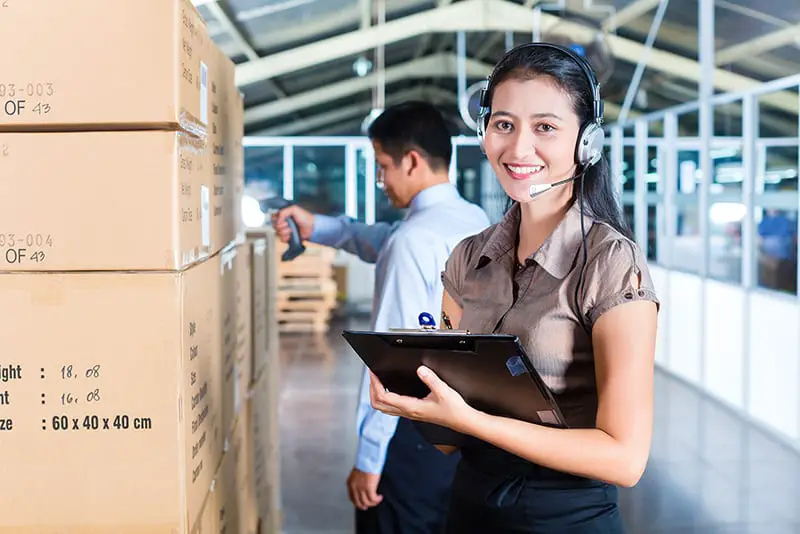 The global economy cannot be what it is today without the input of the shipping companies. They play a very significant role in global economic growth and international trade via the transport of products and commodities between practically all countries of the world. Even though shipping conventionally denotes cargo transport via boat, land and air freight are also involved. 
Shipping companies today are some of the biggest businesses on the planet. Not even the disruptions from the pandemic have decreased the impact of this industry or the volume of transactions. Maersk from Denmark is the biggest shipping company in the world, with revenue of over $38 billion. This shipping company has an expansive global fleet of tankers alongside terminals, supply ships, and countless other vessels. This shipping company is also into the exploration of oil and gas while also dabbling into the operation of industrial businesses. 
 Other huge shipping companies in different parts of the globe include Nippon Yusen Kabushiki Kaisha of Japan, Cosco Shipping Holdings of China, Mitsui OSK Lines of Japan, Hapag-Lloyd of Germany, Kawasaki Kisen Kaisha of Japan, and Orient Overseas International Limited of Hong Kong. Then there is also Kirby Corporation from the United States, Cosco Shipping Energy Transportation Company, and Matson Incorporation. 
 A shipping line is a description given to ventures involved in the transport of cargo using ships. There is no way shipping can be described without mentioning logistics, which are the various ways by which cargo is moved from one port to the other. 
Shipping underwent a rapid transformation in the 20th century. The shipping lines of that era created a system by which ships were classified based on the kinds of cargo, and this system is in use till today. The system includes bulk cargo, general cargo, oil, passenger-cargo, and special cargo. In the sections below, each of these concepts will be explained. 
  Bulk cargo is a kind of special cargo whose delivery and handling are done in massive quantities. Then there is general cargo, which is also referred to as break-bulk cargo, and it is a reference to the vast diversity of goods that can be delivered in various parts in different nations. 
Oil is another important concept in the shipping industry. It evolved to become a substantial part of the shipping industry in the early part of the 20th century. The multiple uses of oil as a lubricant for machines to the operation of engines or burning in plants or boilers meant that there was a very high demand for oil worldwide. 
In addition to this, the shipping and transport of oil are done mainly using particular shipping companies, only other kinds of transportation. It is because of this that it is referred to as a kind of special cargo. In the modern era, though, the transport of oil has become a major subject of controversy. This is mainly as a result of the impact of oil tankers and oil spills on the environment. 
 There is also passenger-cargo, which is a reference to the venture of moving people as human cargo on shipping lines. These are shipping lines that have been designed for recreation or movement. By the turn of the 20th century, the industry became a very huge one with the introduction of luxury ocean liners. They have remained so resilient that they have become the standard of high-class and first-class travel in the modern age. As for special cargo, it is a reference to a particular product that is shipped to a particular port. 
Even though shipping lines are often meant to be a reference to oceans and seas, they involve other water bodies too. These include freshwater bodies and rivers that form the lines for inland shipping services. These lines are used for the transport of cargo to ports that are not located on the coast. The facilities needed for inland shipping are more than the ones used for ocean shipping. 
Before lakes and rivers can be used for inland shipping, there is always the need to have infrastructure constructed. These include structures like canals and river ports and they all have to be in place before shipping activities can be done. History shows that there was a major uptick in the construction of these facilities, especially in the 19th and 20th centuries. A few examples of the main waterways utilized by shipping lines in the past century include the Amazon River, Nile River, Columbia River, Rhine, Congo River, and Mississippi River. Examples of the facilities in question include the Panama Canal and the Suez Canal. 
Shipping in the modern era depends on a lot of political, geographical, and commercial factors. There have also been significant advancements in how shipping is done in this era. Vessels are now much bigger, and the same applies to the size of fleets. There is increasing sophistication in the architecture and design of vessels, and specialty ships are becoming more important. There is also a rise in the use of automated ship systems. 
Also, the rise in demand for goods worldwide has led to fierce competition for shipping lines in various parts of the globe, with governments slugging it out with the other. This tussle has led to a high rate of turnover in the industry, leading to the sale of used ships, which can then be reused as commercial ships. 
---
The Challenges And Opportunities In Container Shipping Market Industry
---
The latest variants of ships are designed in a way to present solutions to some of the most nagging problems. To illustrate, modern research and technology are used in studying the vanishing of shipping containers. It is believed that even though this problem is partly a result of human flaws, there can be a solution with advancements in technology and overall ship design. The maritime industry is also putting everything in place to ensure that there is a better blending with a globalized economy in which all countries are linked. Shipping has come a long way, and it is apparent that it is going to remain important for a long time to come. 
Image Source: Shutterstock.com