Click here to get this post in PDF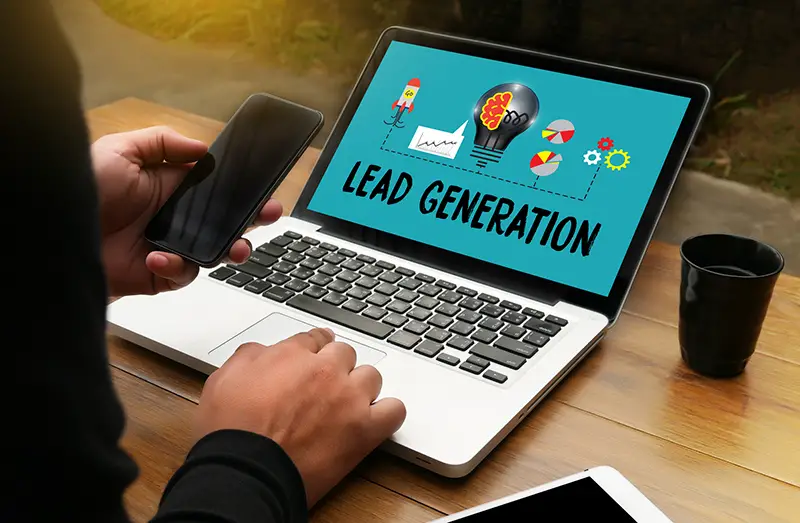 Lead generation is the blood of every business, serving as the foundation for growth and success. As a business owner or marketer, it is crucial to continually explore and implement effective lead-generation techniques to attract and convert potential customers. This article will delve into nine proven lead-generation strategies from Thomas Peter Maletta to help your business thrive in today's competitive landscape. From optimizing your website and leveraging social media to creating valuable content and nurturing leads, we will provide valuable insights to fuel your business growth.
1. Website Optimization: Enhance User Experience and Capture Leads
Your website is the first point of contact for potential customers. To optimize it for lead generation, focus on improving the user experience. Ensure your website is visually appealing, loads quickly, and is mobile-friendly. Incorporate clear and compelling calls-to-action (CTAs) throughout your site, such as "Sign Up Now" or "Request a Quote." Implement lead capture forms strategically, gathering relevant information from visitors in exchange for valuable content or offers. Additionally, leverage website analytics to gain insights into user behavior and make data-driven improvements that increase conversions.
2. Search Engine Optimization (SEO): Boost Your Online Visibility
To generate organic leads, optimizing your website for search engines is crucial. Conduct thorough keyword research to identify high-intent keywords relevant to your business. Incorporate keywords in the website's content, including blog posts, landing pages, and product descriptions. Optimize meta tags, headings, and alt tags to make your website more search engine-friendly. Building high-quality backlinks from reputable sources can also enhance your search engine rankings. SEO can improve your website's visibility, attract targeted traffic, and generate more leads.
3. Social Media Marketing: Engage and Convert Prospects
Social media platforms have become powerful lead-generation tools, offering businesses direct communication with their target audience. Identify the platforms where your target customers spend their time and create a solid social media presence. Share engaging and relevant content, including blog posts, videos, infographics, and customer testimonials. Actively participate in conversations, respond to comments and messages, and leverage social media advertising options to expand your reach and target specific demographics. Building relationships and fostering engagement on social media can effectively generate leads and increase brand awareness.
4. Content Marketing: Educate and Attract Potential Customers
Content marketing is a crucial driver for lead generation, allowing you to provide value to your audience while showcasing your expertise. Develop a content strategy that includes blog posts, ebooks, whitepapers, videos, podcasts, and webinars tailored to your target customers' needs and pain points. Focus on educating and solving their problems rather than solely promoting your products or services. Create compelling lead magnets, such as downloadable guides or free trials, to entice visitors to share their contact information. You can attract and nurture leads by consistently delivering valuable content and establishing yourself as a trusted authority in your industry.
5. Email Marketing: Nurture and Convert Leads
Email marketing remains an effective tool for lead nurturing and conversion. Build an email list by telling visitors to subscribe through gated content or newsletter sign-ups. Segment the list based on demographics, interests, or buying behavior that can deliver targeted and personalized messages. Create engaging email campaigns that offer value, such as exclusive discounts, educational resources, or relevant industry news. Implement marketing automation to streamline your email workflows and deliver timely messages. Nurture the leads with email marketing; you can build trust, establish long-term relationships, and convert them into paying customers.
6. Influencer Marketing: Leverage Authority and Reach
Influencer marketing has emerged as a powerful lead-generation technique in recent years. Collaborating with influencers and influencing your industry can significantly expand your brand's reach and credibility. Identify relevant influencers who align with your target audience and brand values. Engage in meaningful partnerships, such as sponsored content, guest blogging, or product endorsements, to leverage their authority and tap into their engaged audience. By harnessing the trust and influence of influencers, you can attract new leads, increase brand awareness, and drive conversions.
7. Referral Programs: Harness the Power of Word-of-Mouth
Word-of-mouth marketing remains one of the most influential and trusted lead generation forms. Implementing a referral program encourages your existing customers to refer your business to their network, turning them into brand advocates. Offer incentives to motivate customers to guide others. Provide them with easily shareable referral links or personalized discount codes to track referrals accurately. By leveraging the power of satisfied customers and their networks, you can tap into a high-converting source of leads and create a continuous growth cycle.
8. Webinars and Events: Educate and Engage 
Hosting webinars or participating in industry events that allow them to showcase their expertise, connect with your target audience, and generate qualified leads. Develop informative and engaging webinar sessions or presentations that address common pain points or challenges your potential customers face. Promote your webinars or events through various channels, including email marketing, social media, and your website. Collect registration information from attendees to expand your lead database. During the sessions, offer valuable insights, interact with participants, and provide opportunities for attendees to ask questions or seek further assistance. Webinars and events can establish your authority and nurture leads effectively.
9. Partnerships and Co-marketing: Amplify Your Reach
Collaborating with complementary businesses through partnerships and co-marketing initiatives can mutually benefit lead generation. Identify non-competitive companies that cater to a similar target audience and explore opportunities to cross-promote each other's products or services. This can include joint webinars, guest blogging, or co-created content. By tapping into each other's customer base, you can expand your reach, gain access to new leads, and increase brand visibility. Ensure the partnership aligns with your brand values and objectives, creating a win-win situation for both parties.
Final Thoughts
Implementing effective lead-generation techniques is crucial for the growth and success of any business, according to Tom Peter Maletta. You can generate a steady stream of qualified leads by optimizing your website, leveraging SEO and social media, creating valuable content, nurturing leads through email marketing, partnering with influencers and complementary businesses, and harnessing the power of referrals, webinars, and events. Remember to constantly analyze and optimize your strategies based on data and customer feedback. With a holistic approach to lead generation, you can fuel your business growth, increase conversions, and build long-term relationships with your customers.
You may also like: Become a Successful Affiliate Marketer: Essential Guide
Image source: Depositphotos.com