Click here to get this post in PDF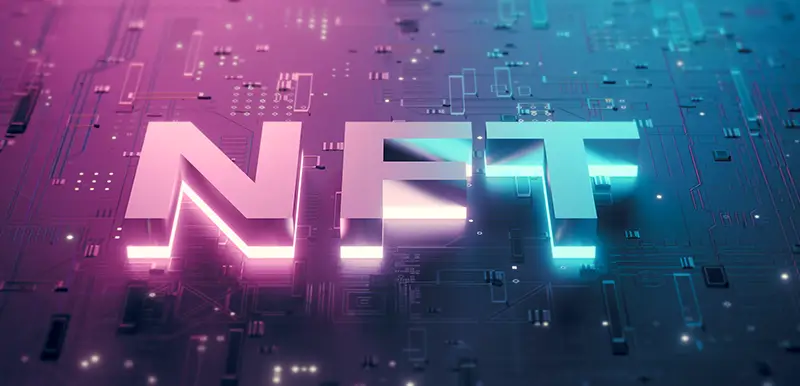 Overview
Are you thinking of investing in NFTs? Keep reading if you want to know how to ensure that you earn maximum profit. The market experts don't see any drop in the continued growth of NFT shortly. Some commodities' price range reaches tens of millions in 2020 and 2021.
However, you must be aware of certain important factors affecting the success of your investment in NFTs. So what do you need to check? Consider the upcoming tips as golden rules to apply before making any NFT purchase decision.
7 Tips to Ensure the Right NFT Purchase
Go through these 7 tips to operate in the NFT market. These tips will ensure that your time, money, and efforts generate maximum results!
1. Rarity of Property
It's common for NFTs to come in combination. Its usual practice to assume more properties mean higher value. You can take the examples of Bored Ape Yacht Club or MekaVerse collections. But collections such as Bored Ape show that a regular individual token sometimes possesses more value.
Therefore always check the rarity of the property to increase your chances of buying a promising NFT. One way of doing this is to check the lowest prevalent property from the properties section on the NFT page. You can also dodge the fraud properties by doing this.
2. Value Proposition
The value proposition of any NFT project depends upon its utility in the digital and real world. The exception to this rule is art-based NFTs. They are relevant to the art world only. Every other project must be checked if it serves any real-world purpose or not.
For instance, the personal memorabilia of an artist or celebrity has both digital and real-world value. An exclusive piece of furniture also has utility in the real world. However, exclusive GIFs or meme templates has digital utility only.
3. Aesthetic Appeal
The overall aesthetic of a project needs to be evaluated after checking its utility. Your target group as buyers are mostly mainstream NFT enthusiasts. If the project lacks contemporary aesthetics, they may not be interested in it.
However, you don't need a project to cater to a particular set of tastes. But it must have an overall appeal. For instance, the approach of Yuga Labs and Pak is different. But they are excellent in what they do and have established a niche in their field to follow.
4. Verification Tick
If you don't know, there are numerous scam accounts on the NFT page uploading copies of popular NFTs. Therefore it's crucial to ensure that the seller is official before going ahead. The best way to do it is to see if the seller has a blue verification tick next to their account name.
Platforms such as OpenSea, Cool Cats, and World of Women provide official sellers with blue tick facilities. An authorized seller may not always have a blue tick. In that case, you can check the property section, sales statistics, or the seller's social media page to verify that the seller is genuine.
5. Transaction Fees of the Platform
Various platforms have different policies regarding transaction fees. If you are thinking of investing decent money in NFT, information about transaction fees can help you cut back on the fee amount.
Most NFT marketplaces charge transaction fees and a minimal sale value only from the seller. However, there are some platforms like Rarible, which charge fees on both ends. So check the transaction fee and other charges before buying or selling on any platform.
6. Seller Account
Apart from checking the particular project you want to buy, check out the seller's performance as well. Take a look at the past sales and the prices of the seller. Also, check the performance of the commodity you are buying.
The lower range is the bottom price. The NFT trades at this minimum price. Study how the prices fluctuate and whether that matches your vision for your NFT asset.
7. Liquidity Rate
The liquidity rate of NFTs is nowhere similar to crypto coins. It's not easy to liquidate NFT into conventional money. So be clear that investing in NFTs will not yield quick profits. You need to block your investment for the longterm and release it at the right time.
However, you can split your NFT into smaller parts to increase their liquidity rate. The NFT market is still young. The trend of selling art pieces for millions of dollars carries the risk of fizzling out soon. So invest before researching the asset and market trend.
Bottom Line!
You can earn huge profits via investing in NFTs. However, it's essential to trade in this new territory carefully. It is full of fruitful ventures along with copies of NFTs by cybercriminals and worthless assets. These 7 tips prevent you from making countless mistakes while buying the NFTs.
About the Author 
Akanksha Malik is a content creator & digital strategist at Mesha – India's largest investing club & online community where the world's best investors gather to share ideas, discover fellow investors, invest in NFTs & crypto, and compete in challenges for real money. She develops content to share her knowledge and insights helping her readers stay updated with the latest in fintech & investments, as well as cryptocurrency trends and upcoming NFT opportunities. Apart from being passionate about her work, Akanksha loves exploring architectural sites and different local dishes during her travels.
You may also like: The Definitive Guide to NFTs in 2022
Image source: Shutterstock.com