Click here to get this post in PDF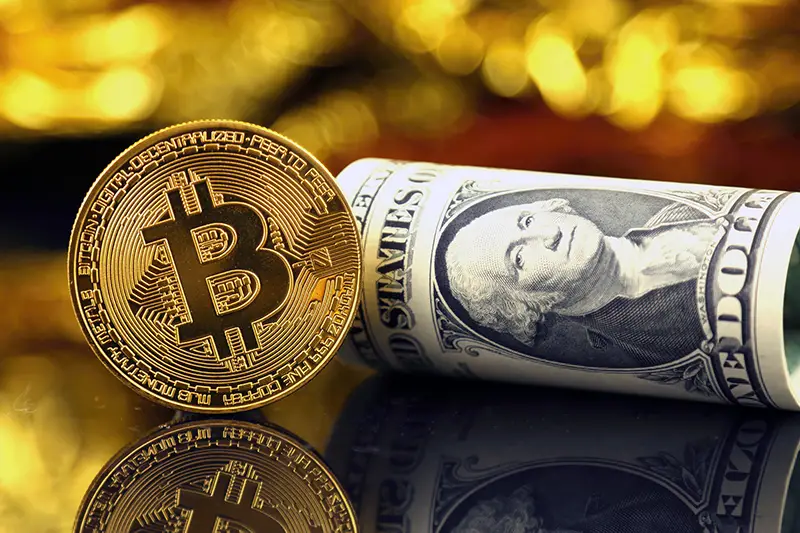 The concept of digital currency almost started as a humorous addition to the internet with Bitcoin. It is ironic to believe that the term Cryptocurrency was so cryptic in the internet space that people could not take it seriously.
Now, it is running the lifestyles of multi-millionaires. So, it is safe to say that Cryptocurrency is in the limelight. With the internet hype and everything around, it is almost impossible not to get tempted by the prospect of so-called, 'liquid gold.'
But jumping on the bandwagon with little to no knowledge is never a good idea. You have to be cautious if you do not wish to end up as a cautionary tale. Once you are done learning, start with a credible platform like profit builder. Happy investing!
What Is Cryptocurrency Investment
These are the basics for a novice who is suddenly excited about the prospect of Cryptocurrency and wishes to have a long-term investment plan.
– Cryptocurrency is a digital currency, but it is treated as a commodity as the prices go up and down depending on the making of the people.
– It started with Bitcoin, which was shown the light of the world by Satoshi Nakamoto. However, he is an anonymous body, and to date, no one knows who this person or group is.
– There are an uncountable number of Cryptocurrency and NFTs which are coming up now.
– Cryptocurrency investment can be made through trading, opening your business for Cryptocurrency transactions, or simply keeping your Cryptocurrencies in a cold wallet and getting the interest from it.
– Cryptocurrency as an investment is now used by many, like Elon Musk and Snoop Dogg selling their albums in Cryptocurrency, and even Ashton Kutcher is a big advocate of it. 
Things To Keep In Mind Before Your First Cryptocurrency Investment
So, if you are planning to invest in one, here are the elements you should keep in mind.
1. The Right Research Is Everything
The Cryptocurrency pool is deep with insane risk and volatility, and you shouldn't even dip your toes without the right research by your side. Studying and understanding everything about the matter will definitely give you a leg up.
This means you are not just going to study how to make a profit but also the negative side effects of such a volatile investment.
Asking experts about their Cryptocurrency journey is another excellent way to gather first-hand knowledge. However, when it comes to choosing your own path, do not blindly follow others and give your gut a chance.
2. Do Not Give Into FOMO
There is something called a Fear Of Missing Out and even FUD (Fear of Uncertainty & Doubt). However, a professional player in the game might HOLD (Hold On for Dear Life) even in high volatility. Not be myopic and think about the greater goal, but FOMO is very tempting for a novice.
During the volatile period when every other investor is running to do something, it is an ordeal to think straight and move forward with your own plan. However, that is exactly what you should do.
After all, Cryptocurrency is not a gamble that you either win or lose everything but nevertheless, go all in. 
3. Take Calculated Risk
It is safe to say that Cryptocurrency is a risk (no pun intended!). But, the fear of risk can stagnant your growth and prevent you from taking a leap in this venture. So, if you are starting, then start with taking calculated risks.
There are two ways to assess your risk and learn from it.
– Start trading with paper Crypto. This is a safe option to see whether you have the aptitude for such a risky investment.
– Your first investment should be an amount you are willing to lose because the odds are against you.
This loss will bring a much-needed lesson in the field.
Careful & Cautious Is The Key!
Other than that, you should know that crime with Cryptocurrency is not that uncommon. Yes, Blockchain technology has made it almost impossible to infiltrate the ledger technology. But, cybercriminals are sitting ideally; rather, they have found ways like email scams and other phishing methods to get into your Crypto wallet.
Do your own research on how to protect yourself from these infiltrations as well. Immune yourself to any surprises, and you are ready.
Disclaimer: This article is not intended to be a recommendation. The author is not responsible for any resulting actions of the company during your trading/investing experience.
You may also like: Is Now the Right Time to Invest in Cryptocurrency
Image source: Depositphotos.com