Click here to get this post in PDF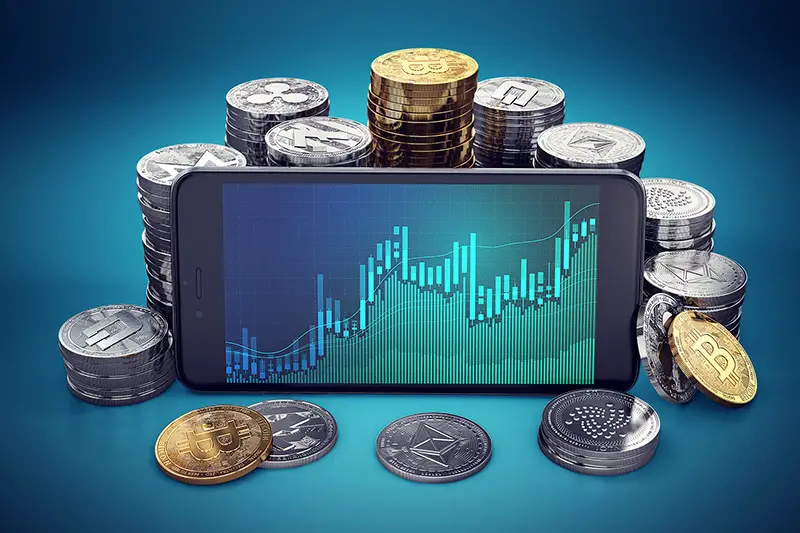 Cryptocurrencies are becoming quite a huge deal in the world of finance and investments. It was only a couple of years ago that stuff like Bitcoin, blockchains, and crypto were words only known to a small niche of internet culture. Nowadays, however, these words are being tossed around in the mainstream.
In the past couple of years, the popularity and value of cryptocurrency, and especially Bitcoin, has risen by quite a large margin. Bitcoin has recently become one of the first assets to reach a value equaling a trillion dollars. However, people new to the world of cryptos, might not be aware of the unforgiving volatility rate of crypto prices. This might lead some to ask the question, "is it worth investing in cryptocurrencies?" In this article, we will take a look at that question and attempt to answer it to the best of our ability. 
What is Crypto?  
Before we get into the nitty-gritty, let us first discuss what cryptocurrency is. While gaining massive popularity in recent years, crypto is still a rather new concept. This means that many people might not be aware of what it is and how exactly it works. For that reason, we will briefly explain what crypto is, how it works, and how anyone can invest in it. 
Cryptocurrency is a digital, encrypted, decentralized form of currency. This means that it exists electronically and is not under the control of any authority, government or bank. The first cryptocurrency, Bitcoin, was created in 2009 by Satoshi Nakamoto, an anonymous blogger and programmer, who first unveiled the idea to the world in a paper, a year prior to the launch.
Today, the most popular way to access cryptocurrency is to use crypto trading websites. These can be accessed through any electronic device, making the process all the easier. There are many other ways to access Bitcoin, including Crypto ATMs and in-person exchanges of the assets. 
But, as we said, the question is whether investing in cryptocurrency is a good idea. 
Is Now the Right Time to Invest?  
The thing that makes most people reticent regarding crypto investments is the high volatility rate of Bitcoin and other cryptocurrencies. It is an understandable fear. Nobody wants to invest money in a losing market, and high fluctuation in prices is a big de-motivator. However, it would seem that most crypto investors believe that they've made the right decision. In 2022, most people have begun to lose faith in more traditional investment methods and financial institutions. 
Not only that, but many local and international companies have begun to embrace the idea of accepting cryptocurrency as payment for their product. More and more individuals and companies are beginning to look at Bitcoin as a viable alternative to FIAT currency. These are just a few of the reasons why many investors are expecting a surge in the value of Bitcoin (and other cryptocurrencies) in the near future. 
Final Thoughts
Bitcoin, and crypto in general, has truly risen in status, popularity, and value to the point that it can be considered a viable asset of investment. It has become the first asset in the history of finance to reach a value of a trillion dollars, and more and more people on hopping on the bandwagon daily. 
While the high fluctuation rate might scare some people, most predict that the asset will soon see a massive surge in value. Many businesses seem to agree, as they have begun to embrace crypto as an alternative to FIAT currency.
You may also like: 5 Awesome Reasons for Investing in Cryptocurrency
Image source: Shutterstock.com