Click here to get this post in PDF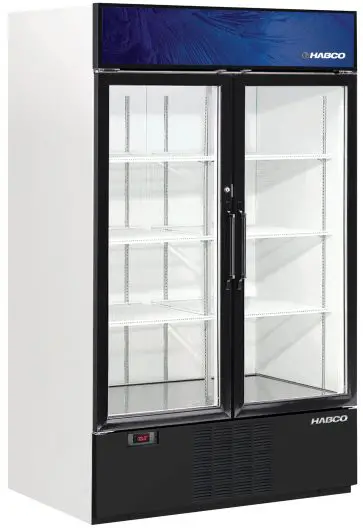 A commercial reach in freezer is the perfect appliance for many businesses. They are used primarily for retail and restaurant applications to store large frozen products. A reach in freezer can also be referred to as a chest freezer. While shopping for a commercial reach-in freezer and considering cold chain packaging, there are a few factors to consider.
1) Size
When you first start looking at freezers, it can seem like a huge purchase. Depending on the type of business and how big your company is, you may need one with many different compartments or room for large items like sheet trays and cakes.
If you are planning on expanding in the future or if your company is growing quickly, it may be best to find one that has several shelves instead of fewer compartments for storage. Also, consider what kind of foods will be stored in the freezer when choosing the size. Some businesses use ice cream while others store bread and meats inside.
2) Door
The door is an important factor to consider when choosing a reach in freezer. Some businesses, such as restaurants, may need a freezer with a glass door for customers to see the products inside. While this is unnecessary for all businesses, it can be a selling point for some.
On the other hand, if your business is located in a colder climate and you plan to keep the freezer in an unheated area, you will need to find one with a solid door. This will help keep the cold in and prevent the freezing of any products outside the freezer.
3) Temperature Range
The temperature range is one of the most important factors to consider when purchasing a commercial reach in freezer. You want to find one that can go as low as possible to keep your products frozen. Some freezers can only go down to -10 degrees Fahrenheit, while others can reach as low as -40 degrees.
4) Ease of Use
When looking for a reach in freezer, it is important to find one easy to use. This means finding one with an easily accessible defrost drain and a simple control panel. The easier the freezer is to operate, the less time and money you will maintain it.
5) Energy Efficiency
Another important factor to consider when purchasing a freezer is its energy efficiency. You want to find one that will not use up all your business's electricity. Look for a freezer with an energy-saving mode or certified by the Department of Energy.
6) Warranty
When making a large purchase like a freezer, it is important to find one with a good warranty. This will protect your investment in case something goes wrong with the freezer. Most commercial freezers come with a one- or two-year warranty.
7) Size of the Compressor
The size of the compressor is another important factor to consider when purchasing a reach in freezer. The compressor is what helps keep the freezer cool and running. You want to find one with a large enough compressor to handle the amount of frozen food you plan to store.
When shopping for commercial reach in freezers, it is important to keep the following things mentioned above in mind. Be sure to consult with a sales representative to find the best freezer for your needs.
You may also like: Flour Mill Machine: An Important Component of the Modern Kitchen