Click here to get this post in PDF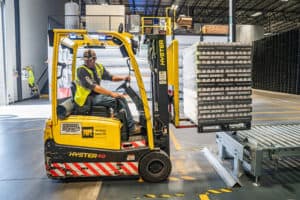 Now, this might sound a bit surprising, but importing goods takes a lot of effort and patience. To be honest, importing goods involves a lot more than just picking up the phone and getting an order placed.
Quite frankly, waiting for the goods to arrive after placing an order requires a lot of patience. If your consignment is being shipped by air, then it won't take much time, but if it's being sent by the sea, then it'll take its own sweet time to arrive. 
Also, in case the goods being shipped are perishable, then you need to have all the necessary arrangements in place beforehand. For instance: if a consignment of packaged foodstuffs is arriving by sea at 11 a.m., then all your refrigerated vans need to be kept on standby. You also need to make sure that all your storage vehicles reach the destination well in advance.
A number of things need to be kept in mind while importing goods. Keeping the following things in mind can be of immense help.
1. Make sure the demand is there
First and foremost, you need to ensure that there's sufficient demand in the market for the goods which are being imported. Monitor your target market closely in order to identify your prospective customers. You can't import something that's not in demand. In case you end up importing goods that are not in demand, then you'll have to sit on a huge pile of unsold stock.
2. Make sure all your storage facilities are in place
Now, this one is important. Before planning to import something, you need to make sure that all your storage facilities such as cold storages and warehouses are in place. It is advisable to get all your storage houses up and ready well in advance. Last-minute preparations can lead to mismanagement. You can also plan to hire storage facilities in case you don't have warehouses of your own. Search online and you'll find a host of companies providing services related to storage in Norwich.
3. The costs of importing also matter
You also need to keep track of the costs that'll be incurred. Make sure that you have ready funds at your disposal before placing an order. Importing goods happens to be an expensive affair. The cost per unit tends to swell up at the time of importing. Make sure that you're getting sufficient ROI. There's no point importing something if the selling price is lower than the overall costs incurred.
4. The risk factor

Every single thing in life has a certain degree of risk associated with it. Generally, buying and selling things locally happens to be a much safer option, but people tend to import things because of higher profit margins. If the risk factor is too much to handle, then you should probably go for locally-produced goods.
5.  Exchange-rate fluctuations cannot be taken for granted
This one's the most important. If you are importing things, then you'll have to pay the vendor in foreign currency. For instance, if sporting goods are being imported from the UK, then all payments to the vendor will be made in GB£. Make sure you have enough liquid cash and assets to pay for the goods that are being imported.
6. Finding a supplier
Finding a reliable supplier is a job easier said than done. Go for an experienced supplier who knows the industry inside out. You don't want your supplier to run away with your advance payments, right? Also, dealing with overseas suppliers happens to be an art in itself. The language you speak will differ. Same will be the case with the culture. There's ample room for misunderstandings while dealing with foreign suppliers. Also, don't choose a cheap supplier just because you wish to save a few hundred bucks.
Most importantly, be patient. Nothing will happen overnight. Everything takes its own sweet time.
You may also like: What Is the Optimal Shipping Method for Your Business?