Click here to get this post in PDF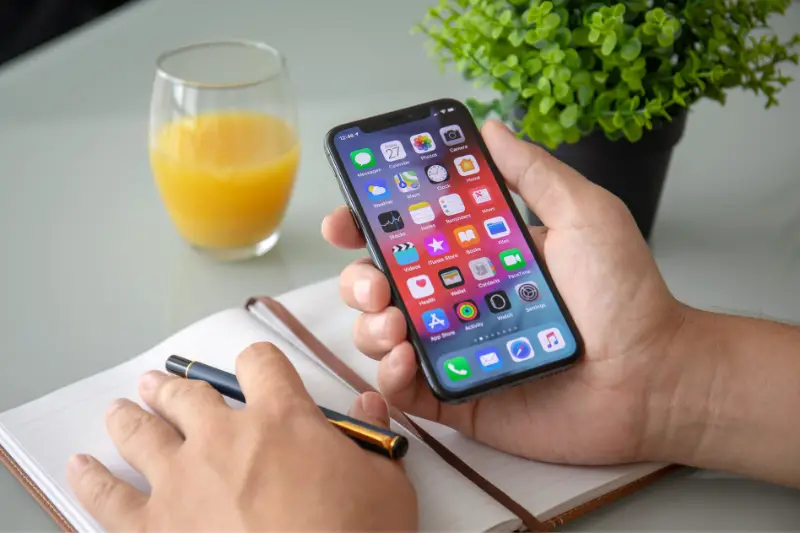 There are close to 1 billion iPhone users in the world, according to the latest statistics, and the numbers are rising each year. Despite there being so many people with iPhones in their pockets, it seems that many people don't know just what these devices are capable of.
It's true that every year, developers and engineers at Apple are bringing new features and gadgets to make their phones stand out. If you want to make the most of your phone, here are some of the most interesting things you can do with it.
Download Text Messages
If you want to save important messages, downloading them is a good idea. Generally, iCloud will save and sync up all of your texts on different devices, but sometimes it can fail. If you want to protect your messages, especially important ones that you wouldn't want to lose, you can also download them.
In fact, you can complete an entire backup of all the data on your iPhone at any time, saving it to your computer. Still, if you want to protect just your messages, all you have to do is install the right app. You can use AnyTrans if you want to learn how to download text messages from iPhone.
Increase the Volume of Your Speakers
Are you hosting a party or simply want to hear your favourite podcast while doing the dishes? iPhone speakers are pretty powerful, but sometimes they're not quite enough. You can easily increase the volume of your device in the settings.
All you have to do is go to the settings and then go to music. Choose the EQ option and select "late night". This will boost the power of your speakers, helping you hear your music even with background noise. Of course, you may have to connect to a Bluetooth speaker if you want additional volume.
Find Where You Parked Your Car
Multi-storey car parks can be extremely confusing places, especially when it's dark, and you just want to get home. Now you never need to worry about not being able to find your car again, as long as you have your iPhone with you. The Apple Maps app has a feature which locates your car at the touch of your screen.
To use this feature, you need to first pair your phone to your car's Bluetooth. The location will show up on maps. When you park up, you can also add a photo and a note to the page in order to help you find it later on.
Find the Level to Hang Pictures
Hanging paintings and photos in your home is a great way to liven things up and bring some colour and character to your rooms. However, there's nothing more infuriating than a wonky frame. Walking into a room and seeing your pictures uneven instantly throws off the whole look, but you can correct this easily with your phone.
If you open the iPhone compass app, swipe left to see the level, and use it to straighten those frames up when you hang them. It uses gyroscopic technology to work out the exact orientation, ensuring that your pictures look great on your walls.
Set a Time to Stop Music from Playing
A lot of people enjoy falling asleep to relaxing music or ocean sounds, and while this is nice, your phone battery can suffer from playing music all night. If you want to save energy and protect your phone while still relaxing, you can set a timer so the music stops at a certain point.
To do this, all you need to do is open the clock app, select timer in the bottom right corner and then choose the time you want. Then tap the "when timer ends" menu and choose "stop playing".
Search For Photos Based on Objects 
Modern technology is so amazing that our phones can now recognise specific images within the photos we take. Even better, you can use this to search for things you've taken photos of. Simply open the Photos app and use the search function. 
For example, let's say you want to find all the photos you've taken of your pet. You simply search for "cat", and all available photos you've taken of cats will show up. You can search for specific people too, and the app is generally good at telling people apart based on their faces. 
Adjust the Brightness of the Flashlight
While most people are content with the regular shine of their flashlight, there are some situations where you might not want it on full brightness. For example, if you've just woken up and don't want to blind yourself. You can easily change how bright the light is by using 3D touch on the icon and choosing the level you prefer. 
You may also like: Best Refurbished iPhones You Can Buy In 2021 – Apple iPhone 8 vs. iPhone X
Image source: stock.adobe.com