Click here to get this post in PDF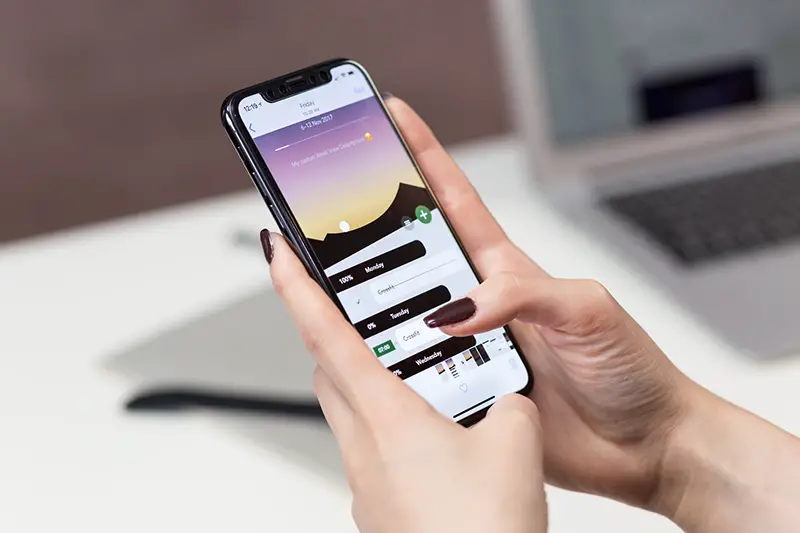 The question of whether it's possible to keylog an iPhone or not has already been answered. The main issue is now what a keylogger can do while subjected to a targeted iPhone. Keyloggers have moved from just being used on computers.
They have also grown to involve more features apart from the keylogging function. Here, we will shed light on what it takes to keylog an iPhone. We will also use one of the best examples on the market today.
Take time to read this comprehensive article and see how easy it is to get keystrokes from an iPhone.
Part 1: The Essence of an iPhone Keylogger
Targeting iPhones is attractive since they are known to have tight security measures. If you want to be secret in your phone activities, then this is the best phone operating system to consider.
The security protocols installed by Apple do not deter the best keyloggers, though. Some developers have worked hard to reach there for a good reason. Some of us may want to safeguard those close to us by knowing what they are typing.
Parents know that their kids can be naughty. Spouses still want to keep a third-eye on each other because infidelity is skyrocketing. At work, the boss wants to be sure that the employees are attending to their duties.
All of these reasons create an excellent need to bring in an iPhone keylogger. Many have come and gone, but there are dominating solutions like Spyine. They have provided better ways to deal with keystroke collections in iPhones.
More to that includes the advancement to involve other valuable features as well.
Part 2: The Spyine iPhone Keylogger
While many wonder what it takes to keylog an iPhone, Spyine is leading the way. There are millions of people who have used it across the globe. On the other hand, that is not enough to tell you why you should use it.
You don't need the targeted phone to keylog it, and that's the beauty of it. It's a web-based platform that does everything you need once you feed it a few requirements. There is no app to install on the targeted iPhone.
What happens is that Spyine will request the device's iCloud ID after registration. After verification, the keylogged information will be on a dashboard in your account. Since you are not touching the iPhone here, that means there is no jailbreaking of any kind.
That also makes Spyine the safest keylogger to use, thanks to the presence of cutting-edge technologies. That is what enables the app to fetch information without altering the phone. Here are a few features that the Spyine keylogger possesses.
Part 3: Spyine Keylogger Features
The Keylogger
This is the feature that records all the keystrokes made on the targeted iPhone. What happens is that it will record everything typed and then store it in log files. They are all grouped according to the applications used.
That implies it will not be hard to trace what was typed under iMessages among other apps.  It will also be easy to collect authentication details that belong to different accounts.
Calls and Contacts
Spyine also has these two features. The calls part detects all the incoming and outgoing calls together with the contacts and durations. For the contacts, it will get the whole phonebook from the phone.
Location and Geofencing
The location specification will tell you where the iPhone is at all times. It will also give you a history of every other visited place. Coordinates, addresses, and timestamps accompany this information.
In Geofencing, you can place restrictions on frequently visited areas. All you need is to mark the wanted zones and an email to alert you when the line is crossed.
Media Files
This is another crucial area that you would like to know more about. All the stored photos and videos are collected in the respective features. You can view, play and download what you need for later use.
Part 4: Why is Spyine the Chosen iPhone Keylogger?
There are other 30+ features that we have not talked about here. That is why it's much better to visit the main website for more information. How you use Spyine becomes the most favorite way to view the keylogger information and other details.
All you need is an internet connection and your account login details. The control panel works with all browsers. So, whether you are on your phone or computer, everything will be visible and easy to access.
As you keylog the iPhone, there is tight security to ensure no information leaks to the unwanted third-parties. Spyine does that by not storing the information in its cloud servers. It instead uses them as a syncing venue when you access your account.
That is how the development team made sure that you are the only one who can view the information. If you have any issues with the Spyine solution, the support team is available 24/7. Therefore, your problems are addressed in the shortest time possible.
There is no installation or jailbreaking when you are using Spyine on iPhones. That means it's the safest app to use since there will be no phone tampering of any kind. The results appear on your dashboard in real-time.
You don't need to wait for the updates, especially if you are in a hurry. More to the app's achievements includes being featured on major news outlets. TechRadar and CNET are just some of them.
5. Conclusion
Keyloggers have advanced, as you have seen, and some are getting better in the game. Spyine has already set the pace on how the advanced iPhone keyloggers should work. If there is an app performing otherwise, then it still has a long way to go.
Those who need one for their kids, spouses, or employees are welcome. It will take you less than five minutes to set it up and head online for the results. Once you see how it works, there will be nothing wrong with recommending it to a friend or neighbor.
You may also like: How Can I Manage All My Passwords?
Image source: Unsplash.com