Click here to get this post in PDF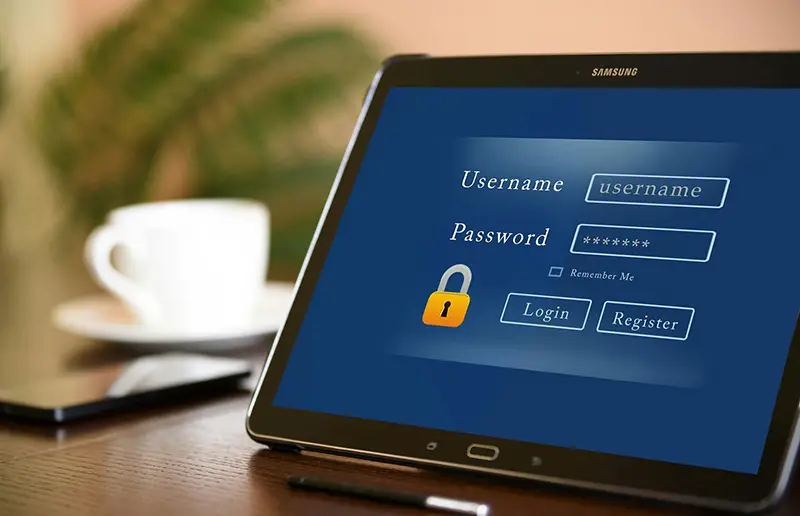 Are you having trouble managing all of your passwords? Keeping track of multiple passwords for all of your accounts can be a real challenge. The stronger and more secure your passwords are, the harder they become to keep track of, not to mention that quantity is a factor. 
You may be tempted to do several things to keep track of your passwords. Maybe you use exceedingly simple passwords; perhaps you use the same one for all your accounts; perhaps you write them down on paper or on your phone. You could also use a password manager. 
To get a good idea of what password managers do, check out this Dashlane review. 
Anyway, let's look at the most important things you need to know about managing your passwords. 
Managing Your Passwords – The Basics
Before we get into our discussion on password managers, let's go over essential tips you need to follow to keep your data secure.
In terms of password strength, always choose passwords that are not related to you, your family, interests, or everyday life. This means not using birthdays, interests, pet names, dates, or anything in between. 
The experts recommend that you don't use real words at all. The best passwords consist of random letters, numbers, and symbol sequences of at least 12 characters.
Of course, never use the same password twice or for multiple accounts. 
Whatever you do, never store your passwords on a device such as your phone, tablet, or computer. If either the device or your internet connection is not secure, a hacker could access all of your passwords. 
Writing your passwords down on paper is, in theory, more secure than writing them on your devices. As long as nobody finds the paper, you don't lose it, and you trust the people who come into your home, this could work. That said, keeping your passwords on paper is not modern or very convenient. 
Consider are using a VPN to remain anonymous; activate two-factor authentication for all accounts, and ensure that you have top security features (such as anti-malware) installed on all of your devices. 
Managing Passwords with a Password Manager
Keeping the above in mind, perhaps the best way to manage your passwords is with a password manager. These apps keep track of and even create strong passwords, and high-quality password managers tend to be entirely secure. 
How do Password Managers Work?
Password managers use password generators to create strong passwords, different passwords for all of your accounts. As discussed above, these passwords will consist of random letters, numbers, and symbol sequences, making them very hard to crack.
You will be asked to create a master password, so you don't have to remember those passwords. This is a password that is not stored anywhere. Only you know it (just keep in mind the general rules for creating passwords). 
Whenever you log in to an account, type in the master password. The password manager will automatically retrieve and auto-fill the specific password generated from its database. It really is a great thing; it makes your life easier and more secure as well.
Are Password Managers Safe?
The question you probably have is how safe these password managers are. Let's take a quick look at the main security features you can expect them to have. 
All good password managers use 256-bit AES encryption, the industry standard. This is the same encryption used by big business, the military, and governments alike. At this time, it's the best form of encryption there is.
A zero-knowledge approach will keep you secure when it comes to password managers. In essence, this means that all data is encrypted locally on your device, so even the people who run and own the password manager cannot access your info. 
Password managers also use various security protocols, including high-quality password generators, password audits, two-factor authentication, and even VPNs to keep you safe.
Conclusion
The bottom line is that if you can no longer manage the multitude of passwords you need for your accounts, you should consider using a password manager. These are safe and secure, making it significantly less complicated when it comes to navigating the internet. 
You may also like: How to Safely Secure Passwords
Image source: Pixabay.com