Click here to get this post in PDF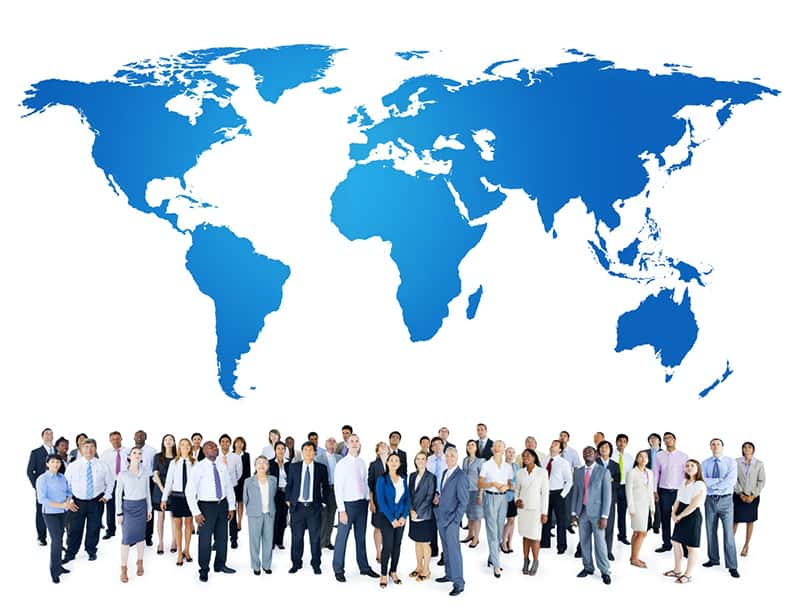 International businesses are booming. Yup, one of the greatest things that come with living in the twenty-first century is the fact that the majority of the trading borders are wide open for companies to operate.
But while anyone with a bit of business understanding can start a business abroad, very few can expand their operations to new markets without risking to lose it all.
So, how do some entrepreneurs succeed in entering new markets and reach the business heights most business owners only can dream of reaching? Is there a special sauce to the recipe?
Well, it turns out there is. And it's not that special. It all boils down to planning and researching and executing the right stuff. From making sure that you plan for cash flow problems to taking advantage of government treaties to start up your venture and even researching global insurance plans,  there a lot of stuff to consider.
Now, without spending any more time on the intro, let's get this show running by going over the five things that we believe every business owner should consider before they decide to start operating abroad.
Make sure that you're aware of all the potential hidden costs and cash flow issues that may occur.
There is little to no mistake that starting to operate abroad is always associated with more costs, more travel, and more phone calls than operating in a single country.
While it may seem daunting at first, in reality, these are just a few minor things that can be overlooked when you have a bigger market to serve, and thus more clients to buy from you.
So, when you are wondering whether or not to start operating abroad you have to sit and write down each potential hidden fee that can occur. This may mean renting another office space, paying more customs fees, more traveling both for you and employees, and an overall increase in operational costs.
Not only that, but it's normal for companies from different countries to require a longer period between payments, so you will have to plan for any cash flow problems. Of course, this is something almost all businesses preparing to expand operations to another country face, so it's only normal to measure the losses with the gains and see if expanding is really worth it.
Communication and culture can be a big problem as well, so make sure you have a plan and understanding of both.
Even though we live in an era where technology can solve a huge portion of our day-to-day problems, it's also important to remember that there's nothing like the human touch. Not every business can be automated, and more importantly, not everything in a business can be done by a machine.
More often than not people will have to collaborate, work together, and communicate on a daily basis to create products or provide services.
This means that you, as the business owner, will have to plan for any eventual problems that can occur during the communication process. For example, if employees are speaking in different languages, or if there are some cultural barriers that can hinder the work process.
You will have to be prepared to face anything. Business savvy people know that talking to another entrepreneur who's done that same expansion between markets can help their process go more smoothly. So, it's important to leverage any entrepreneurial network that you have.
When choosing an international market for your business to expand you have to test the waters first.
You don't have to go all in. In fact, smart business people know that everything should start with researching and testing before pouring money into marketing and market development.
Grab a product, place it there, and see how well it performs. It doesn't have to do miracles as well. It can be as simple as getting a single purchase.
Go simple and small. But make sure it's targeted.
Secure your risk by making a solid exit plan if things don't go to plan and the international market idea fails.
And that's why you'll need an exit strategy. It's more often that international expansions fail than succeed. And that's normal.
That's why, if you're a business-savvy person you will make it sure that you have a quick exit strategy that won't harm your main business and it's operations if the expansion doesn't work.
Working hard when expanding to a new country is one of the most important things, there is no doubt about it. But you will also have to do a lot of the heavy lifting during the research process as well. From making sure that there's a market for what you're selling, to making smart marketing campaigns to generate customer demand, it all boils down to making everything smartly.
So, what do you think is the most important thing to take into consideration when you're expanding to new markets? Share it with us!
You may also like: Is your Business Ready to Take on the International Markets?
Image source: Rawpixel.com