Click here to get this post in PDF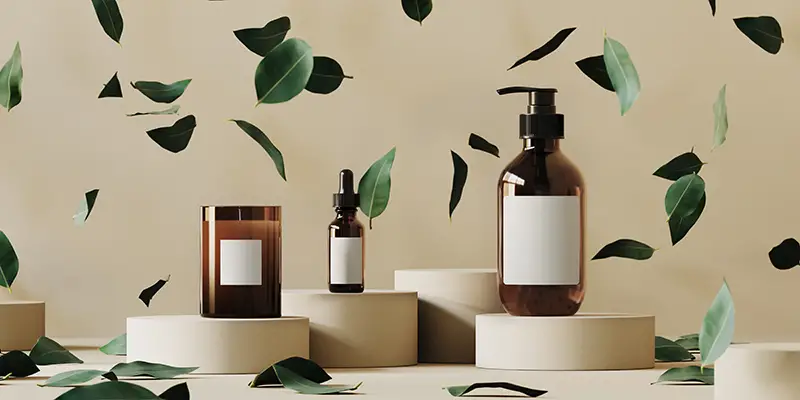 It comes as no surprise that people are attracted by amazing designs and colors. And, when it comes to cosmetics, the right packaging plays an important role. It not only protects the material inside but also makes it eye-catching. 
Whether it is a physical store or an e-commerce site, it is the first thing that visitors notice about your brand. In skincare organizations, even if your products have the best ingredients, there are some other strategies that can make your cosmetics sell. 
So, if you are a beauty brand, it is very important to choose the right cosmetic container that is simple and easily noticeable. Good packaging will ensure environmental protection, maintain the health and safety standards, and finally shipping and logistics. 
So, if you want to attract customers with visual design, you need to include a few things in this entire process. Below, we have mentioned some tips and tricks that will help you in getting the best design. 
Who is your ideal customer?
Before you start planning about the design, it is very critical to know about the group for whom you are designing, whether they are teen girls, or women, or maybe men who are masculine. Once you know your ideal customers, you are sorted. Look into the factors that can grab their attention. 
Eye-Catchy Patterns
Loud colors, patterns, and fonts hook the customers. That unique look makes it stand out from a number of cosmetic brands. Today, irregular patterns are so much in trend. This can give your products a certain edge. 
But remember that you look into your targeted groups. If loud patterns do not resonate with your ideal customers, you can try abstract patterns. These work effectively if colors and shapes are chosen rightly.  For best results, we recommend you get in touch with the professionals.
 
What kind of material should you use? 
Besides the design and color of the external appearance, it is very important to use the right material. The material used should not interpret with the chemical formulation. When you choose the right material, it ensures the long-term use of the product. To know about its positive impacts, you can read here and how it can help in making a powerful brand statement. Also, the cosmetics can be packed in glass, plastic, metal, and paper. 
But plastic packaging has a number of advantages. Many cosmetic industries have already adopted it and the reason behind it is the lower cost than any other material. Other reasons are flexibility, lightweight, and durability. Also, its ability to be recycled has the use of plastic to a greater extent. 
Did you get an idea about the things that you need to consider before cosmetic packaging? Well! You are sorted now. It will get converted into successful marketing and boost your sales. Keep in mind that you get the best designers. If you do not take the help of the professionals, you can hurt your brand's image. It should reflect each and every aspect of your brand.  
You may also like: Tincture Packaging is so Important, Why?
Image Source: Shutterstock.com