Click here to get this post in PDF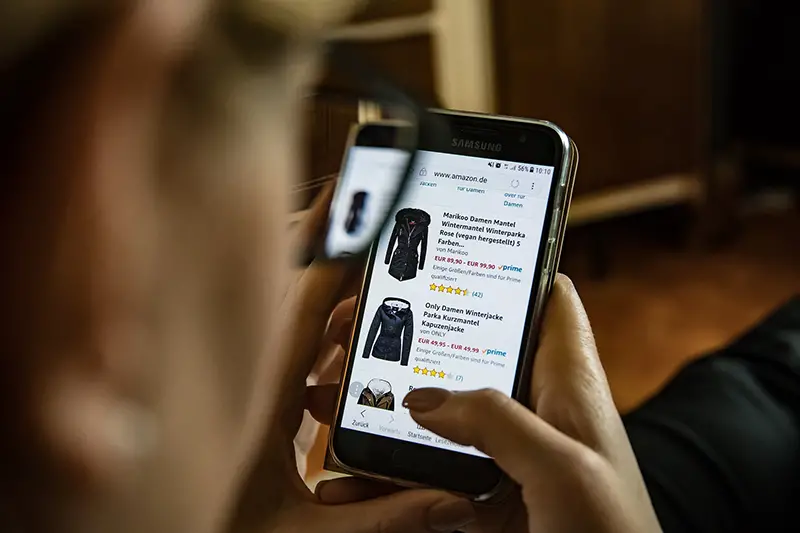 One of the most commonly asked questions today is "How to earn more money?" You've probably asked yourself this countless times, and you are aware that in addition to a full-time job, a few tens of dollars can be useful. Well, you may not be aware of it yet, but the answer to this question lies right there- in your closet. We all have jam-packed wardrobes, but let's be real. How many times have you really forgotten that you own some clothes, or have you worn them only once and immediately threw them to the bottom into oblivion? It's time to get rid of excess clothes. Try selling online. 
Online Selling Rules
Platforms like The World Marketplace allows users to buy and sell new or used items. You can trade with anything you want, but we are focusing on clothes. Now, it's only up to you and your assessment. If you want success, you have to:  
There are numerous platforms for selling clothes online. Among others, Facebook and eBay are the most popular ones, as well as Poshmark and ThredUP. Before making a decision, be well versed in their characteristics. For example, eBay is the best for selling vintage or better, say, less-popular brands. On the other hand, Poshmark is excellent for those with expensive taste. Using the Vestiaire Collective site, you can sell second-hand designer clothes and accessories from Prada, Gucci, and Chanel. Don't forget to check the charges if you are using eBay because you'll receive a 50% of the total sale price.
Put yourself in the customer's shoes. As we heard from digital marketing agency Chicago, the first thing website visitors notice when looking for clothes online is a picture and then a description. So, a high-quality image is more than a first impression and what will actually attract customers. Pay special attention to the angle and the light. When you are taking photos, put your clothes on a flat and firm surface in daylight so that you can see the cut and color well. 
Write An Honest Description 
When writing a description, try to be completely honest and point out potential damage or stains to the customers. Some of the necessary information you need to mention is size, color, condition, and brand. It would be great to say something about the item's measurements that the customer will surely ask you about. 
Last but not least, it's essential to adjust the price to the condition of your items. Remember, you are selling already worn clothes, and you can't ask too much for them. Another tip that can help is to check the same or similar item on eBay to form your price and attract customers. If you can't sell it, try dropping the price. 
Perhaps the most important thing is, to be honest with yourself. Sit down and think about what you don't wear anymore. Don't keep a mess in the closet, and don't try to keep the old prom dress for no reason. What you have left are great memories, but it's time to say goodbye to the dress because of this excellent way of putting some extra cash in your pocket. After all, why not give it a try? 
You may also like: Five Ways to Take Your Business To The Next Level Online
Image source: Pixabay.com