Click here to get this post in PDF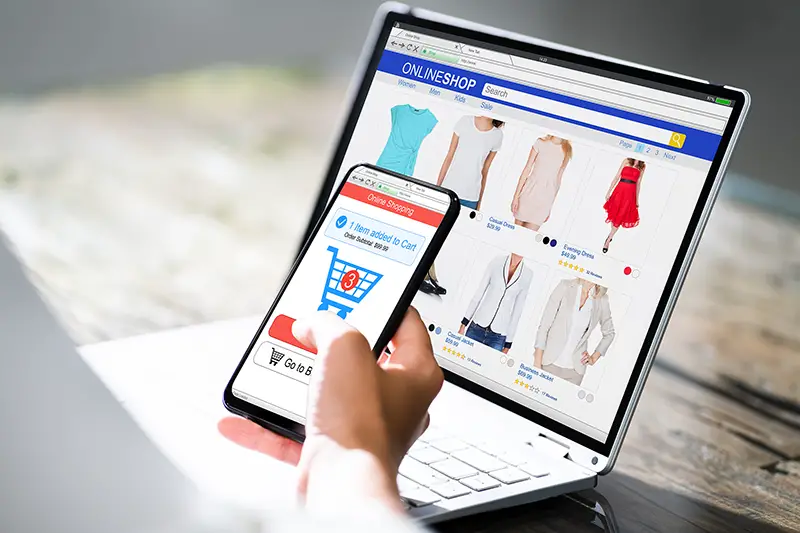 If you're looking to do your own Christmas clothes business this year, finding the best places to set up your business and make some money can be overwhelming. However, there are some very simple tips that will help you find the best places to set up your Christmas clothes business so that you can be successful and enjoy yourself while doing it. This post will go through each step of the process and will give you great advice on what you should do next at https://vzzr.com.
Where to Find Sites to Sell On
While there are many avenues to choose from, the first place you might want to explore is Amazon Handmade. This website already has a huge community of buyers who love handmade items, making it easier for you. Amazon also has a great return policy that protects your customers. 
Other good places to sell your clothing or accessories include Etsy and eBay. These sites have pros and cons and require more work than Amazon Handmade, but if you're looking for an alternative, these are definitely options for you. If you know how to use social media platforms such as Facebook and Instagram, try posting pictures of your products on those platforms too! You'll be able to reach people who don't use Etsy or Amazon as well. 
One thing all of these sites offer in common is that they provide a platform for marketing yourself and your brand. Marketing yourself online is essential because this gives people who don't know about you the opportunity to find out about what you do!
What Are The Requirements?
There are no major qualifications for setting up a clothes business. However, you will need to pick what you want to sell, how to sell it, and where you want it sold. For example, if you have a men's t-shirt business, then your only requirements will be the shirts and the determination of how they will be sold. Once that is decided, all that is left is creating advertisements or commercials promoting your company. 
Study Market Trends-The most important factor in running a successful clothing business is studying market trends. It can be beneficial to go into stores and see what clothes people buy when they buy them, and how much money they spend on those items. 
Find Manufacturing Partners – One thing that is required for any type of business is a manufacturing partner. If you plan on designing the clothes yourself, finding someone who can sew or assemble the pieces together may be needed depending on the work needed. 
Create a Marketing Plan – Next comes the marketing plan. Obviously, if you do not advertise your product and service, then no one will know about it! The same goes for an online store; no one will find it without proper SEO techniques. As a general rule of thumb, start with Facebook, and Twitter campaigns, as these tend to have the best results with little to no cost associated with them.
Cost Considerations
Setting up a clothing business is not difficult, but it can be expensive. You will need a space to store your clothes and merchandise, racks, clothing racks or tables for displaying clothes, hangers and a cash register. Other expenses include supplies like the cardboard mannequins you'll need to display your merchandise. The average cost of starting up a clothing business ranges from $2,000 to $6,000, depending on the type of goods you sell. A few things you should consider when determining how much money you'll need include: start-up fees such as insurance fees, registration costs and advertising expenses; monthly fees such as electricity bills and rent payments; employee salaries if you hire workers and taxes that are based on your net income.
What to Look Out For Before Signing Up
Do you have the correct license for your work? If not, plan on contacting your state's Department of labour. 
Do you have a spare bedroom or basement space to dedicate to your business? 
How will you provide security for expensive pieces of clothing in the store? 
Where are the sales venues? 
And how often do they happen?
 Are there enough potential customers in your area? 
Are they even located near one another? 
What are their hours, and what days do they operate? You want to be able to make it easy for people who might not have time to shop during regular hours. 
These questions will help you figure out whether now is the right time to open a Christmas clothes store. They're essential for ensuring success, so take some time and answer them before deciding whether this is really something you want to take on.
Which Selling Platform Should You Use?
Selling on multiple platforms isn't a must. Not only will it take more time and effort, but you'll also spend money on licenses and other tools that may or may not be worth the investment. You'll want to take some time thinking about your budget, the capacity of your schedule, and your motivations for opening up shop online before deciding which platform is best for you.
We'd recommend Etsy as a great place to start if you're just starting with no expectations (which means a super small budget). It has an app that makes managing a store easy and flexible, so if you know your days off work, then it's really helpful. However, if you have more spare time and want access to a wider range of stores, consider BigCommerce. 
Conclusion
By carefully considering these points, you should be able to determine the best place for your business quickly. You may want to consider opening a storefront or looking into an E-commerce store. Consider each area's pros and cons before deciding where you would like your store located. Regardless of what type of business you have in mind, it is important to think about how much time and money will be required for the kind of shop you are considering before jumping in head first.
You may also like: Why You Should Have an Online Store?
Image source: Shutterstock.com