Click here to get this post in PDF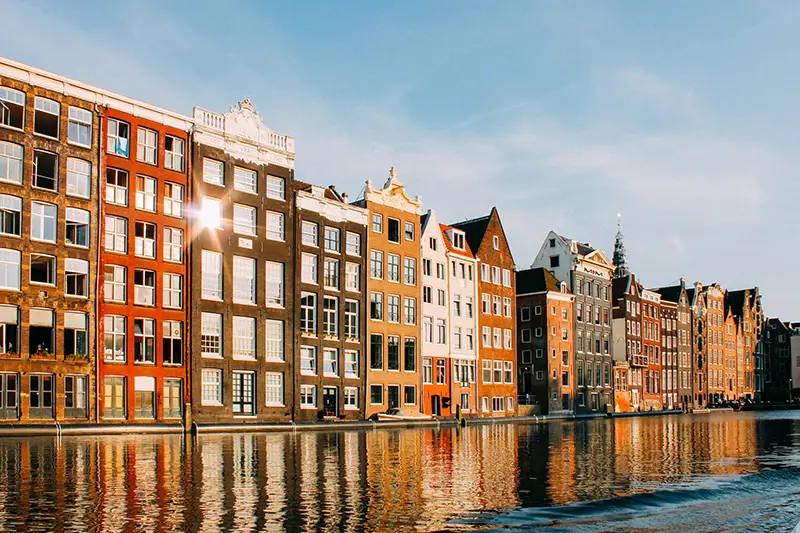 A virtual office has been popular over recent years in Amsterdam, the capital of the Netherlands, due to the positive and technological environment. Setting a virtual office in Amsterdam is a great way to enjoy every taste of this modern business hub.
Do you know the amazing benefits of renting a virtual office in the Netherlands? Amsterdam offers great business opportunities. Though the office space, despite it is cheaper than neighboring cities such as Paris and London, is relatively expensive. This is why a virtual office or shared office is a great solution.
Why should you use a virtual office?
This type of office in Amsterdam is so easy to set up and cost-effective. Here are some common reasons why you should have at least a virtual office here.
1. You can get the standard opportunity to have a virtual office address in Amsterdam, the bustling heart of the Netherlands
2. Cheap and short term rent facility exist
3. Supporting business services provided
4. Availability of local addresses and telephone contacts
5. Company registration provided at minimal cost
What does a virtual business address in Amsterdam offer?
The virtual business address is more cost-efficient than any other physical business in Amsterdam. This type of office in Amsterdam keeps the operating costs low.
Moreover, this type of office address allows you to focus on your work. Virtual workspace in Amsterdam provides you with the local addresses and all post is sent to you electronically. No more lost invoices or physical storage needed for your business' administration.
Besides, a virtual workstation in Amsterdam enables you to work from any part of the world. Therefore it's a perfect choice for those who love to work remotely.
How you form a business organization by using a virtual business address?
In Amsterdam, or any other enticing Dutch city such as Rotterdam, Utrecht and the Hague, the rules and regulations for forming a new company are the same. Here are the essential steps to get the job done.
Step-1.
To set up a business in the Netherlands, you need to have the incorporation documents prepared by a Dutch civil notary.
The documents include the company's object, investment amount, the proportion of shares, way of profit distribution, authorization of the directors, end of the first financial year, etc.
The deed of incorporation of a BV, a Dutch limited liability company, shall be executed in Dutch. However, most notaries will provide you with an English office translation as well.
Step-2.
Arrange an affordable and representative business address. A virtual business address is beneficial in this regard. You can benefit from the creative image and good reputation of Amsterdam.
Amazingly, you can arrange a registration address within a day. It is very easy and simple.
Step-3.
Visiting the Netherlands for the set-up of your business is not necessary as the business process can be executed remotely.
Still, a certified copy of the passports of the directors and shareholders will be needed. Some notaries in the Netherlands offer online identification.
Step-4.
Complete the company registration with the Dutch trade register and UBO register at the Chamber of Commerce. This step is fully taken care of by the notary.
Step-5.
A bank account is a necessity. You can open a bank account with low fees and attractive exchange rates online.
Step-6. Pay up the share investment amount through the bank account. Some notaries also allow you to pay up shares by transferring funds to their third-parties account.
What are the disadvantages of a virtual office?
Despite the benefits of virtual offices, the use has down sides as well. Below you find an overview of the most common disadvantages.
1. Lack of centralization
When your company has a fast number of employees, it falls into the problem of decentralization. Sometimes you wish to organize meetings where all employees can gather and get acquainted. Most virtual office tackle this problem by offering meeting rooms and shared office facilities.
2. Less understanding
Speaking to each other, preferrable in combination of being able to look into each other's eyes will lead to mutual understanding. So, if you rent a virtual office do not stick to communication with your personnel and clients via email. Set up online meetings and provide your personnel with good online conference equipment.
3. Communication can be tough
In virtual offices, communication is tough besides your partners and employees reside in different places. If you really want to meet an important client most virtual office centers have representative and well-equipped meeting rooms for rent per hour.
---
Creating a good first impression. How a virtual office can help
---
Conclusion:
A virtual office in Amsterdam enables to benefit of Amsterdam's unique reputation all over the world. The enviable facilities of virtual business addresses in Amsterdam, Netherlands, have paved the way for lots of business professionals or business starters to successfully run their business at low cost.
Image source: Unsplash.com