Click here to get this post in PDF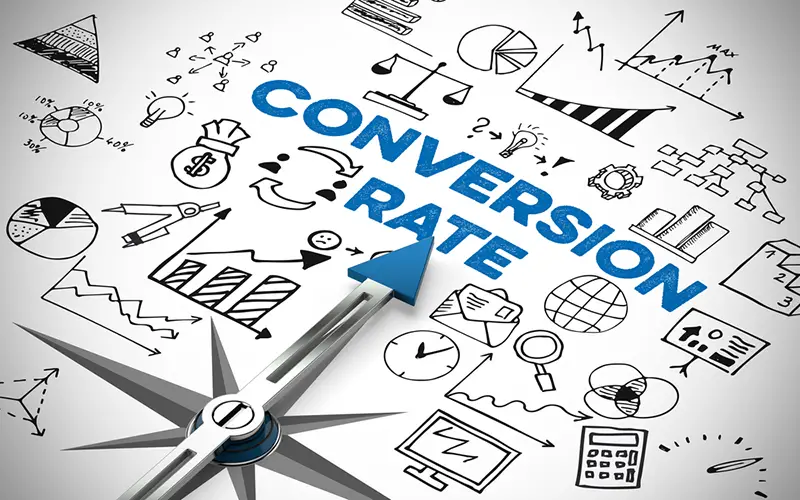 While most B2B businesses understand the importance of driving traffic to their websites, it is surprising how little attention is paid to actually converting visitors once they have arrived on B2B websites. For every $92 that is spent on acquiring leads, only $1 is spent on actually converting them into customers.
This seems very out of proportion because the main reason why you're driving people to your website in the first place is to get them to take a particular action. It would only make sense that you put at least as much effort into converting them as you do in getting them to your website. You may be working with a PPC agency to drive targeted traffic to your landing page, for example, however, that traffic may be wasted if you don't actively work on converting it into leads. You can visit https://session-media.com/ppc/ to see the type of services that a PPC company will usually provide.
The practice of actively working on improving conversions on your website is called conversion rate optimisation. It combines several different disciplines, including analytics, behavioural psychology, user experience, copywriting, and design.
Luckily, if your agency has a good pay-per-click capability, they should have many of the above-mentioned skillsets within their team as well.
In this article, we will cover a few key areas on which you need to focus to improve B2B conversion rates on your website and ultimately generate more leads for your business.
Ensure You're Tracking the Right Things and Tracking them Correctly
One of the first things you need to look at is whether your tracking is set up correctly. 42% of B2B marketers say that a lack of quality data is the main reason that they are not generating as many leads as they should be.
The other thing to consider is whether or not you are actually tracking the correct things on your website. Your ultimate objective may be to generate more revenue. However, it's very likely, particularly with B2B purchasing cycles which tend to be much longer than B2C purchasing cycles, that you will have several intermediate steps that you want your prospects to take before they commit to spending the organisation's money with your business.
For instance, you may have lead magnets such as e-books or guides for them to download. You may want them to fill out information forms or to set up appointments with your sales teams. These are all intermediate goals that should be set up appropriately in your analytics tool.
Be Consistent With Your Messaging
The end-user doesn't care whether they're interacting with you and your brand on Google, on your LinkedIn page, or your website. Ultimately, they are judging your business as one entity, as they should. Therefore, it's very important that your messaging across all platforms and digital touchpoints be very consistent.
In particular, you should ensure that the content of any landing pages that you are driving your prospects to from search engines matches what appeared in the ad copy. This is essential in not only building trust with users but also improving your quality score in paid search and helping your page rank in organic search as well.
Have a Clear Call to Action
It is estimated that over 90% of users who read the headline of your page will also read the call to action. However, your conversion rates will suffer if you don't have a very clear call to action. One of how you can make a call to action button stand out is by giving it a very unique colour that stands out in sharp contrast to the rest of the webpage so that it draws your users' attention.
However, you also need to concentrate on the actual copy which is within the call to action button. It needs to reflect a very logical next step for the user to take. You need to ensure that it is not too big an ask concerning the commitments they have already made to you of their time and potentially some basic information as part of their buying journey.
Optimise Your Forms to Improve Completion Rates
While it may be tempting to try and extract as much information as possible from every prospect on your website, be wary of adding too many form fields in your lead capture forms. Business people are busy and they don't have time to fill out long forms on your website.
Consider the minimum amount of information you need to take this lead onto the next stage of your business development cycle and use that in your forms. If you have long forms or if you need a lot of information, consider breaking your form down into multiple steps so that each step by itself is not too overwhelming for your users.

In Summary
B2B businesses should spend at least as much time thinking about conversion optimisation as they do about traffic generation on their websites. By tracking the right things and tracking them correctly, being consistent and clear with their messaging and providing a good user experience, B2B businesses can make improvements to what really matters- the bottom line.
Also read: How to Improve the Conversion Rate for Your eCommerce Store
Image source: Shutterstock.com