Click here to get this post in PDF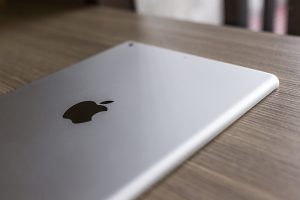 The golden arches, the swoosh tick, a piece of fruit with a bite taken out; we don't need to even say these brands' names for you to know who we are talking about.
That's the holy grail of good branding: design that is simple, memorable and perfectly communicates your brand to masses of people. Branding is more than just an excellent logo, though: great branding is a fully integrated aesthetic theme, embraced across your business. When done correctly, good branding can encapsulate the value of your business to a potential customer, with hardly any words said at all.
This article contains affiliate links. For more info, see disclosure.
Standard practice
It's rare that a business will have dominion over a particular industry. Where there is money to be made, there are always competitors. This is where, using graphic design, branding can set you apart in the minds of a customer. In lots of industries, a particular colour group or 'look' may become an advertising standard, for example, many fashion brands choose to advertise their brand name with black text on a white background. A choice to break these industry design 'rules' can elevate your business; making you memorable and identifiable to a potential customer. If your business values are all about disrupting your industry, the choice to re-brand to reflect that communicates to your customers your brand's status as an innovator and trendsetter.
In contrast, though, embracing the design norms and standards as part of your branding can have the effect of making your business look dependable and authoritative. Some customers are not risk takers and establishing a brand with timeless and reliable values can be reflected in design choices that call upon well-established trends, for instance, many social media platforms embrace the colour blue as part of their logo or interface design.
Brand advocates
Colours, font choices, logos and icons can all become emblematic of your brand and its values, but how you choose to convey your branding can secure customer loyalty. Take, for example, the famous blue Tiffany bag. These gift bags have become iconic, representing more than just a piece of jewellery, but the personal affinity for a brand that drips with elegance, sophistication and that represents longevity and luxury. When a person chooses to purchase something from a brand, there is an opportunity there to create a brand advocate. A brand advocate is created through a customer wanting to associate your brand's identity with their own. When considering your branding, you must ask, how would you like your business to be perceived? More so, how would you like your customers to be perceived, by advocating for your brand? Creating brand advocates is an essential part of the sales journey for a business that wants to stand the test of time, and generate repeat and future sales.
The difference between branding and good branding
It's the importance of this creation of identity that makes the distinction between good branding and simply branding such a significant conversation. Branding is simply an identifier; a logo, a brand name, a colour scheme. Good branding is a thoughtfully considered creative process, undertaken by experienced designers who can translate your brand's values and your vision of your business into aesthetic choices. This can then be reflected across every touchpoint of your customer's journey. From their first experience of your brand in seeing an ad, to their research of your products on your website, to their familiarity upon receiving your product in packaging and their advocacy of it upon recommendation; that consistency in branding allows for a smooth customer journey.
Through impeccable design and creative thinking, your brand will communicate to your customers exactly what experience you want them to have when interacting with your business.
You may also like: 5 Ways That Small Brands Can Compete with Larger Brands
This article contains affiliate links. For more info, see disclosure.
About the Author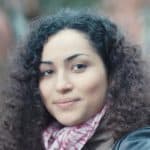 I am Sienna Hoddle. Passionate writer and likes to write about unique travelling ideas and home improvement, Business, Health & Beauty, Technology, & much more.